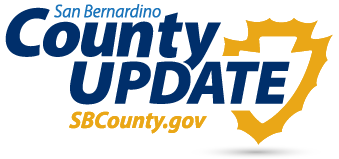 Monsoon season is here, and it's crucial we understand what that means for you and our community. Monsoons, a seasonal shift in wind patterns, bring about a period of unpredictable increase in rainfall and extreme heat. They are caused by the difference in temperature between the land and the ocean.
During this time, we can expect sudden, unpredictable heavy downpours, often accompanied by thunder and lightning. These storms can cause flash floods and create hazardous driving conditions. Monsoon season also brings an increased risk of wildfires and debris flow.
Stay vigilant, follow all fire safety guidelines, and be prepared to evacuate if necessary.
Fires have swept through California during the past couple of summers, leaving us vulnerable to winter storms for years to come. In September 2022, two years after the El Dorado and Apple fires, the Oak Glen and Forest Falls communities were hit with a flash flood on their burn scar that caused catastrophic damage to properties, with one life being lost in Forest Falls.
View this dramatic time-lapsed video from San Bernardino County Flood Control cameras in Oak Glen to see how fast and devastating a flash flood and debris flow can be.
San Bernardino County Public Works and San Bernardino County Flood Control District created a Burn Scar Area website in wake of the El Dorado and Apples fires to provide information on what Public Works does to prepare, what you can do to prepare, weather updates, road closures, interactive maps, and more to assist in getting the public information to prepare, plan and stay informed.
On the website, you can also sign up for TENS, a system that sends emergency notifications.
San Bernardino County Public Works and the San Bernardino County Flood Control District are prepared and ready for monsoon season. Public Works and the district developed a task force with protocols for response that include trigger points for activation levels, road closure procedures, pre-staged equipment and barricades, a camera monitoring system and installation of protective barriers.
Flash floods can occur within minutes during monsoon season. Stay alert, stay safe and stay informed during this monsoon season and never attempt to cross a flooded road. Turn around, don't drown!
---
Additional County Update News – August 11, 2023