Meet the Board of Supervisors
Col. Paul Cook (Ret.)
Vice Chairman
First District Supervisor
Col. Paul Cook (ret.) was elected to represent the First District on the San Bernardino County Board of Supervisors in March 2020 and began his term on December 7, 2020.
An infantry officer who served with distinction in the United States Marine Corps and a veteran of the Vietnam War, Col. Cook's military career spanned twenty-six years. His actions in combat earned him a number of honors, including two Purple Hearts and the Bronze Star Medal with a V for valor. He retired from the Marine Corps in 1992 as a colonel.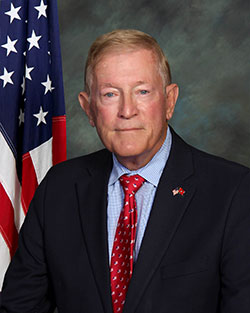 Jesse Armendarez
Second District Supervisor
Jesse Armendarez was elected to the San Bernardino County Board of Supervisors in November 2022. He was born and raised in San Bernardino County. A strong believer in hard work, Armendarez earned his first job pressure washing trucks for a local logistics company at 16 years old. He eventually completed an apprenticeship program to become a licensed journeyman.
After graduating from the first class at A.B. Miller High School in Fontana he started his own small business. Armendarez currently serves on the Board of Directors for the Inland Valley Association of Realtors and is Past President.
After starting his family with his wife Delene, Armendarez decided to become more involved in the community. He served on the Board of Directors for the Fontana Rotary and Fontana Exchange Clubs. He is also a member of the Fontana Chamber of Commerce and the Water of Life Church.
Armendarez also served as a Director for the Chaffey College Foundation, helping to raise money so disadvantaged youth could afford to earn their degree. The Jesse and Delene Armendarez Endowment at Chaffey College is fully funded and has helped local students attend college.
As a Fontana School Board Member, Armendarez stood with local educational and community leaders to ensure vital school programs remained in place and expanded. As a Fontana City Councilmember, Armendarez served as Chair of the Inland Empire Utilities Agency Policy Committee where he represented Fontana on policy issues about sewer, wastewater and recycling programs and was also the Vice Chair of the Housing Authority and Industrial Development Authority for the city.
Armendarez has four children and lives in Fontana with his wife Delene.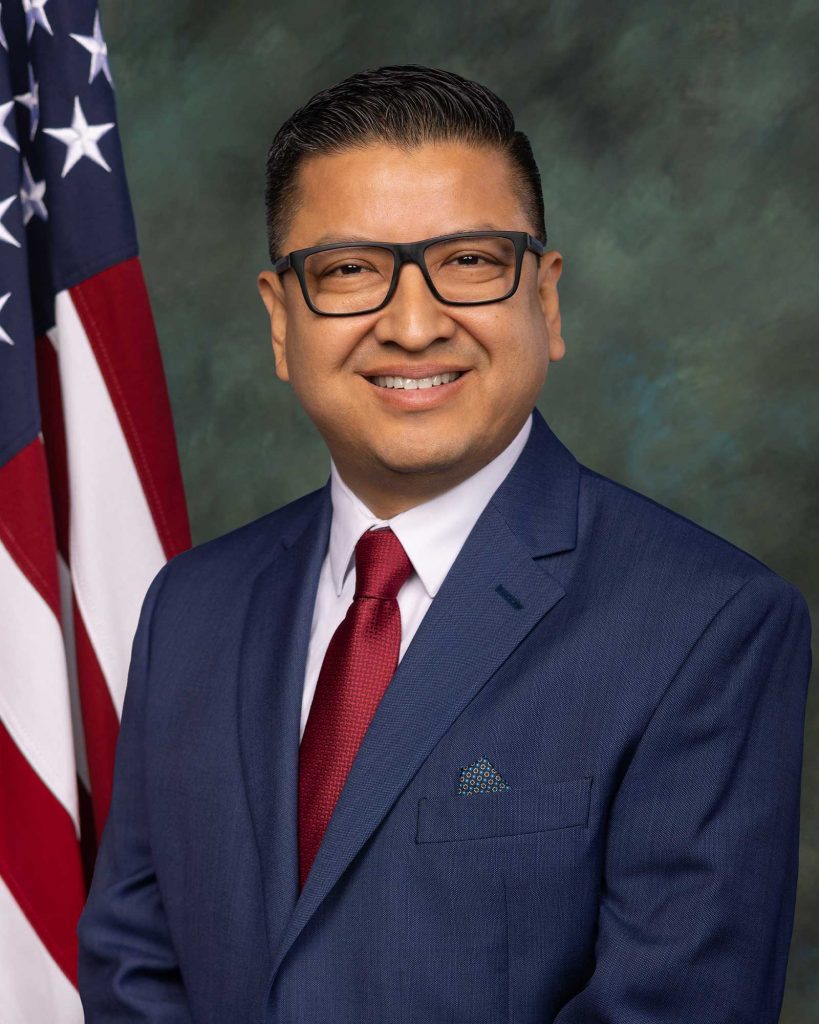 Dawn Rowe
Chair
Third District Supervisor
A Southern California native, Third District Supervisor Dawn Rowe was appointed to the San Bernardino County Board of Supervisors on December 18, 2018. Prior to her time on the Board of Supervisors, Dawn served on the Yucca Valley Town Council from 2010 to 2014, during which time she was selected by her peers to serve as Mayor.
After only a little more than a year on the Board of Supervisors, Dawn was overwhelmingly re-elected by Third District voters during the 2020 March Primary Election. As a County Supervisor, she successfully fought to keep a judge from releasing a sexually violent predator in her district, spearheaded the passage of the county's first Short-Term Rental ordinance to regulate desert vacation rentals, and protected rural communities from utility-scale renewable energy development.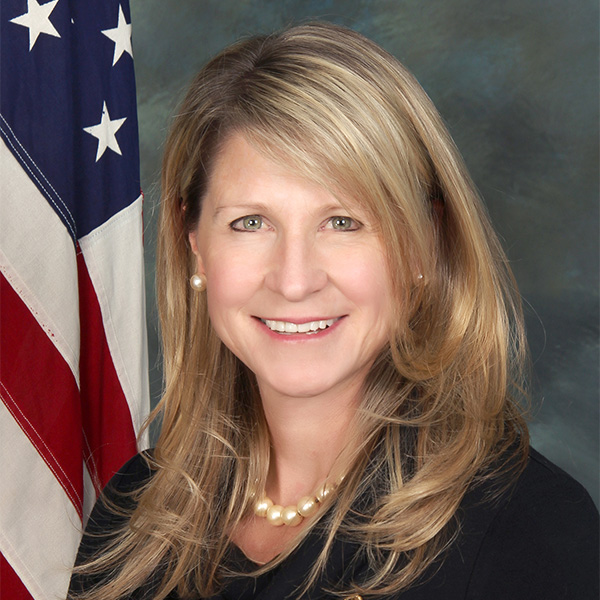 Curt Hagman
Fourth District Supervisor
Curt Hagman was elected to serve San Bernardino County's Fourth District in November of 2014 and was named Chairman of the Board of Supervisors in January 2019. The Fourth District includes the cities of Chino, Chino Hills, Montclair, Ontario, and the southern portion of Upland. It spans approximately 133 square miles and is home to over 400,000 residents.
Supervisor Hagman has an extensive resume of public service prior to his election to the San Bernardino County Board of Supervisors, including serving in Chino Hills as Parks & Recreation Commissioner, member of City Council, and Mayor, and served six years in the California Legislature. In January 2019, Hagman was elected by his fellow Supervisors to serve as Chairman of the Board for a two-year term.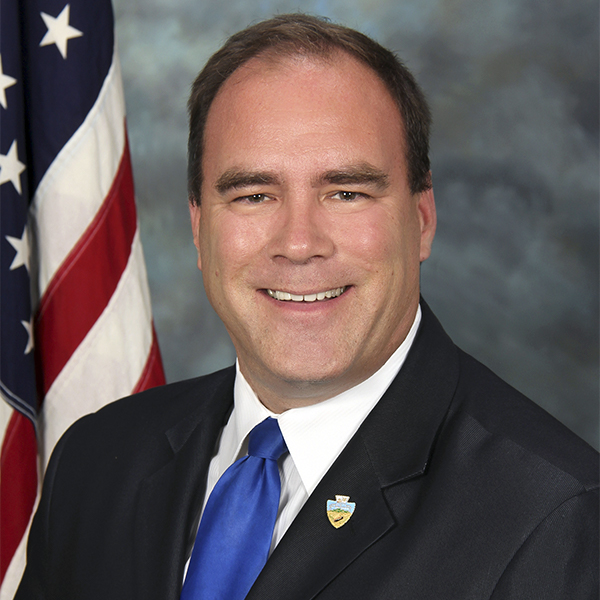 Joe Baca, Jr.
Fifth District Supervisor
Supervisor Joe Baca, Jr. is committed to the County of San Bernardino. Supervisor Baca, Jr. brings a wealth of experience and home-grown expertise to the County of San Bernardino. He was raised in the City of Rialto and attended all local public schools including Boyd Elementary, Morgan Elementary, Frisbie Junior High, and Eisenhower High School. Supervisor Baca, Jr. stayed close to the community after graduating from high school. He attended local colleges receiving his A.A. degree from San Bernardino Valley College, B.S. degree from Cal State San Bernardino, a Master's degree in Public Administration from Cal State San Bernardino, and a second Master's degree in Education from Azusa Pacific University. His educational experience is supplemented with a seven-year career in law enforcement and 15 years of experience teaching in our local classrooms.
Supervisor Baca, Jr. went on to become a teacher and head coach for the softball team at Rialto High School. Teaching and coaching at Rialto High School has helped Supervisor Baca, Jr. get to know many of the young people growing up in our community and has helped him implement programs for our youth. In addition, His experience as a public-school teacher helps him foster relationships and create partnerships within our community.