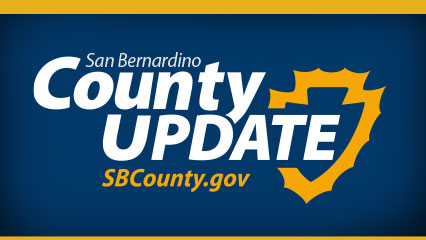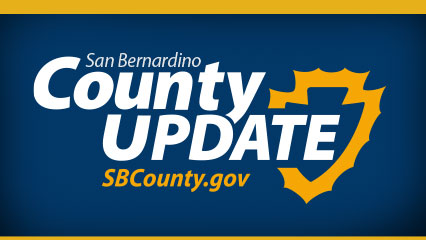 San Bernardino County Probation success story: Kimberly Bejarano
Kimberly Bejarano's story began when she was 14 years old suffering with trauma and pain in her life. She struggled with a 27-year drug addiction, which also involved three prison terms in two different states, three rehab programs with only one successful completion.
Bejarano participated in the Drug Court Program and stayed in Probation housing and now has over 400 hundred days clean and sober. She gives thanks to Drug Court and Probation housing and credits these programs for her becoming a productive member of society.
She works a full-time job as a manager at a restaurant and now has regained her own independence. She learned how to not just exist but how to be present in life on a daily basis. Today, she gets to be a mom, daughter, and a friend.
 "Today I get to help others realize that there is life beyond addiction," Bejarano said.
Workforce Development's Rapid Response helps displaced workers and other job seekers
When Sal Monica, San Bernardino County Workforce Development Board (WDB) business service representative received an early morning call from Mario Gonzalez, United Furniture Industries (UFI) Director of Operations, he did not hesitate.
Gonzalez, along with the 300 UFI employees he supervised, had just received a layoff notification from their employer and knew that he could reach out to WDB for Rapid Response assistance. Local employers such as Ashley Furniture, Big Lots, Walmart and Plastipak Packaging began to recruit displaced UFI employees almost immediately. The event and job fair, which took place on Dec. 8, through a partnership with Victor Valley College's High Desert Training Center, had nearly 400 participants and 37 resource providers and employers.
Visit County attractions for family fun this holiday season
Looking for something fun to do with family and friends? Come visit the Big Bear Alpine Zoo, the County Museum in Redlands and our museums and cafés at Apple Valley and Chino airports. You can also enjoy the day fishing at our Regional Parks.
San Bernardino County Sheriff's and Fire Protection District share holiday safety tips
The holiday season is in full swing and our public safety officials from the San Bernardino County Sheriff's Department and Fire Protection District want you to be safe while shopping and while decorating your home.
Japanese roundtable strengthens global partnerships
To further expand international trade and investment opportunities for the region, San Bernardino County hosted a "Growing Global Partnerships" roundtable luncheon with Japanese partners on Nov. 28. This business exchange continues the long and prosperous relationship established between San Bernardino County and Japan. It is also another in a series of business-building conversations held by the County with international leaders.
Stay safe this season by getting your flu and COVID-19 vaccine
As we head into the holidays, COVID-19 cases are on the rise in San Bernardino County and residents are advised to take precautions. The State of California and the Centers for Disease Control (CDC) have determined the community level of COVID-19 in the county is at a high tier, which means that the county has a case rate of more than 200 cases per 100,000 people.
Donate blood this season to fight critical blood supply shortage
Pet of the Week: Jason the Great Dane mix
Meet Jason (A771656). Jason knows his basic commands and can sit and greet you with a handshake. He also has a playful side that makes him a great playmate. Jason is a 2-year and 2-month-old unaltered male, black and white Great Dane mix. The fun-loving dog who loves a belly rub needs a loving home. You can adopt Jason at the Devore Animal Shelter. For more information about animals in need of loving homes in San Bernardino County's Big Bear and Devore shelters, please visit San Bernardino County Animal Care to see photographs of animals awaiting adoption or call (800) 472-5609. To donate to assist animals at the shelter, visit Animals aRe First Fund (ARFF).
County employees donated more than $15,000 to Community Action Partnership food bank
San Bernardino County employees raised $15,268 for the Community Action Partnership of San Bernardino County (CAPSBC). With this year's contributions, over the years County employees have contributed more than $45,000 to CAPSBC's Annual Holiday Basket Program.
Dawn Rowe, Vice Chair of the Board of Supervisors, and Gilbert Ramos, Transitional Assistance Department director, presented the check to Community Action Partnership President and Chief Executive Officer Patricia L. Nickols-Butler at the agency's food bank.
Job Openings and Hiring Events in San Bernardino County
San Bernardino County has jobs that will be opening on Saturday, Dec. 17
We encourage you to apply and share these job openings with those who may be interested in them. Recruitments listed are subject to final department approval. Check Job Opportunities for the most up- to -date recruitments.
For all COVID-19 related information, including case statistics, FAQs, guidelines, and resources, visit the County's COVID-19 webpage. Residents of San Bernardino County may also call the COVID-19 helpline at (909) 387-3911 for general information and resources about the virus. The phone line is NOT for medical calls and is available Monday through Friday, from 9 a.m. to 5 p.m. If you have questions about social services, please call 211.