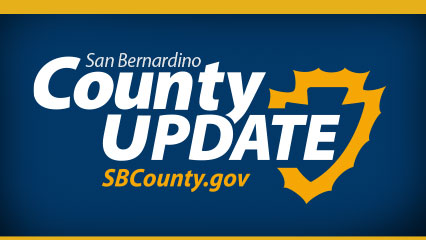 • Featured Video: Devore dogs don dapper duds during adoption and enrichment event
• Students receive free dental checkups, visit from Otter the Potter during National Children's Dental Health Month
• Resilient and Real Podcast focuses on mental health, stigma among African Americans
• Arrowhead Regional Medical Center earns top achievements in 2022
• Victor Valley Museum spotlights first African American dude ranch known for filming Black Westerns in Apple Valley
• Arthropolooza, the Ultimate Bug Fest exhibit creeps, crawls to Redlands Museum
• Regional Parks gears up for annual California Days event at Calico Ghost Town
---
Featured Video: Devore dogs don dapper duds during adoption and enrichment event
San Bernardino County's most-eligible bachelor and bachelorette canines were dressed to the nines when they strolled the Devore Animal Shelter red-carpet on Feb. 3 to accept their roses and promote the "Adopt a Sweetheart, Find your Furever Love!" pet adoption event taking place through Valentine's Day.
The tuxedo and evening dress-adorned doggies also displayed the Devore Shelter's newly expanded Animal Enrichment Program, ensuring that the pets under the County's care receive daily outdoor exercise, human interaction, and mental stimulation.
"This is a celebration of the excellent care our County staff provides to animals in need and the magic that happens when the pets at our shelters are brought into a loving home," said Dawn Rowe, chair of the County Board of Supervisors, who attended the red-carpet adoption event.
Loving pets in need of forever families can be adopted free-of-charge from the County's Devore and Big Bear animal shelters through Feb. 14. Pets come with a microchip, spay/neuter procedures, and most vaccines.
San Bernardino Animal Care reports that 35 pets were adopted during the event's first weekend. Another 76 pets were adopted during a similar event last month. Both events were sponsored by Animal Care and the Animals aRe First Fund (ARFF).
"The job of caring for animals in need is growing each and every day," said Supervisor Joe Baca, Jr., whose Fifth District includes the Devore shelter. "Since 2021, we have seen a 15.5 % increase in animals entering our County shelters. That's the primary reason we have added these wonderful Enrichment Specialists to our team."
The County Animal Care Enrichment Specialists provide physical, cognitive, social and sensory stimulation to cats and dogs who are waiting to be adopted. This service is one of many undertaken by shelter staff to ensure the animals under the County's care are safe, healthy, happy, and ready for their forever homes.
To view available animals at the Devore and Big Bear Animal Shelters, visit Animals aRe First Fund (ARFF).
---
Students receive free dental checkups, visit from Otter the Potter during National Children's Dental Health Month
February is National Children's Dental Health Month, and First 5 San Bernardino and the San Bernardino County Department of Public Health's Smile SBC local oral health program are teaming up to encourage parents and caregivers to make their children's oral health a priority with their "Little Teeth, Big Responsibility" campaign.
---
Resilient and Real Podcast focuses on mental health among African Americans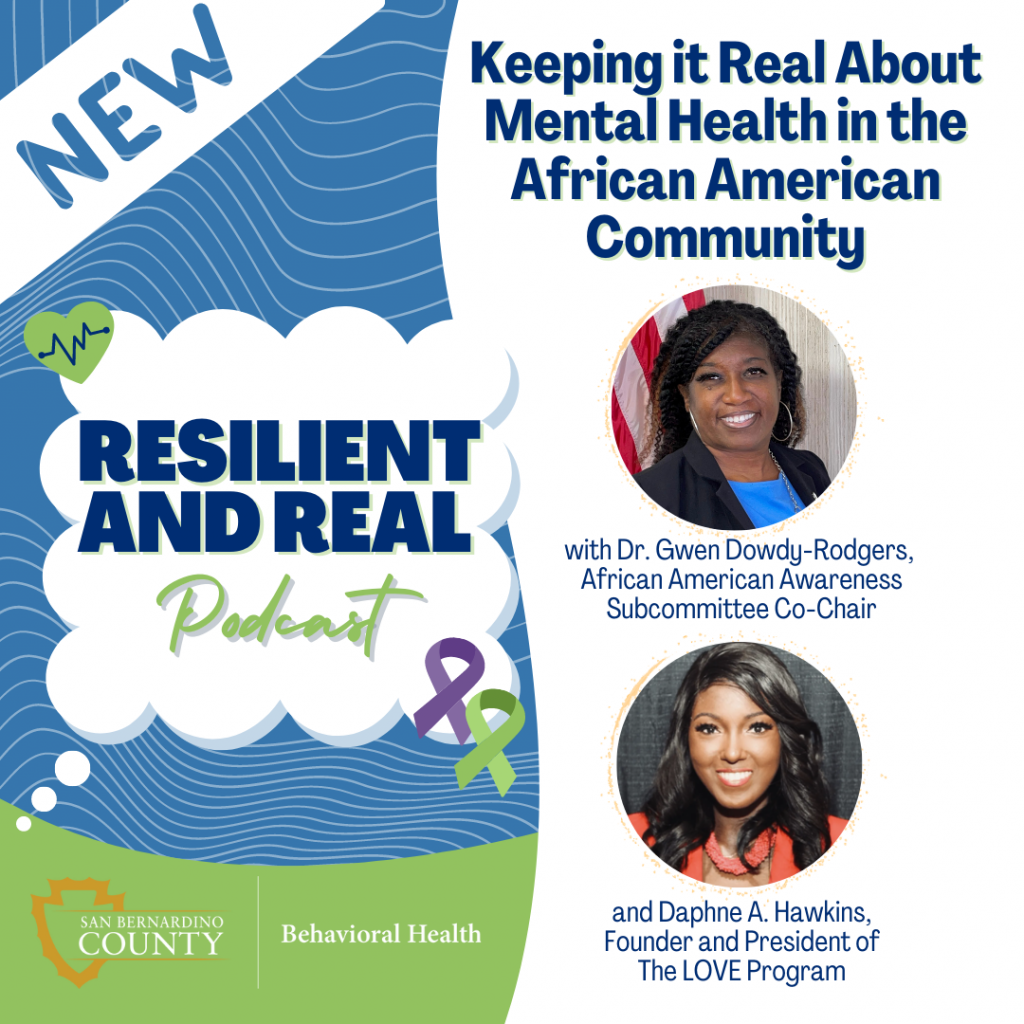 It's African American Mental Health Awareness Week, a week designed to expand understanding of mental health issues among the African American/Black population, reduce stigma and discrimination related to mental illness, and promote culturally responsive service delivery.
---
Arrowhead Regional Medical Center earns top achievements in 2022
Through the Board of Supervisors' leadership, Arrowhead Regional Medical Center (ARMC) has earned many accomplishments and widespread recognition for its medical leadership and staff, which recently led to the hospital receiving a Level I Adult Trauma Center verification by the College of Surgeons.
---
Victor Valley Museum spotlights first African American dude ranch known for filming Black Westerns in Apple Valley
Partnering with the Town of Apple Valley, Victor Valley Museum's Associate Curator Tiffany Talavera talks about the history of Murray's Dude Ranch and its importance as the first African American dude ranch that began in Apple Valley, and fast became recognized in the country during the Golden Age of Hollywood.
This month, the Museum is celebrating inclusivity, diversity, and culture for Black History Month and we invite you to the museum where you can learn a little bit more about the Murray Ranch history.
General admission is $10 (adult), $8 (military/seniors 60+), $7 (student), and $5 (children ages 6 to 12). Children 5 and under and Museum members are free. Victor Valley Museum is located at 11873 Apple Valley Road in Apple Valley. Parking is free and the museum is accessible to persons with disabilities.
---
Arthropolooza, the Ultimate Bug Fest exhibit creeps, crawls to Redlands Museum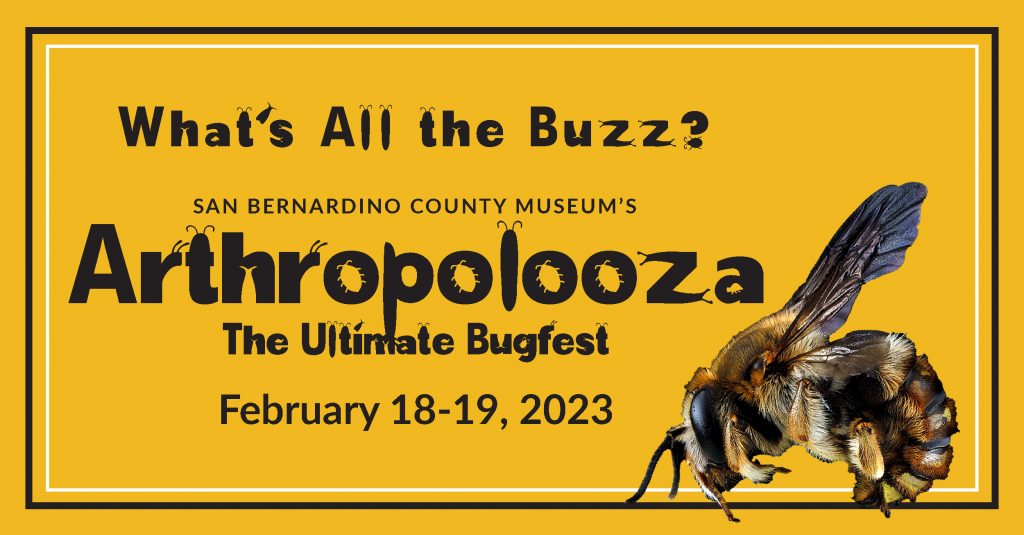 If creepy crawlies don't give you the creeps, maybe Arthropolooza: The Ultimate Bug Fest will. Join us at the San Bernardino County Museum Feb. 18-19, 2023 from 11 a.m. to 4 p.m. to celebrate all things creepy, crawly, sticky, prickly, wiggly, yucky, and kind of cute.
The days will be filled with festivities that highlight arthropods as well as a great opportunity for families to have a good time together and develop a love of nature!
This event won the 2021 National Association of Counties (NACo) Achievement Award in the Arts, Culture and Historic Preservation category. We are thrilled to bring it back and highlight the remarkable work being done by partners in our region.
General admission is $10 (adult), $8 (military/seniors 60+), $7 (student), and $5 (children ages 6 to 12). Children 5 and under and Museum members are free. The San Bernardino County Museum is located at 2024 Orange Tree Lane in Redlands. Parking is free and the museum is accessible to persons with disabilities.
For more information, visit Arthropolooza: The Ultimate Bugfest.
---
Regional Parks gears up for annual California Days event at Calico Ghost Town.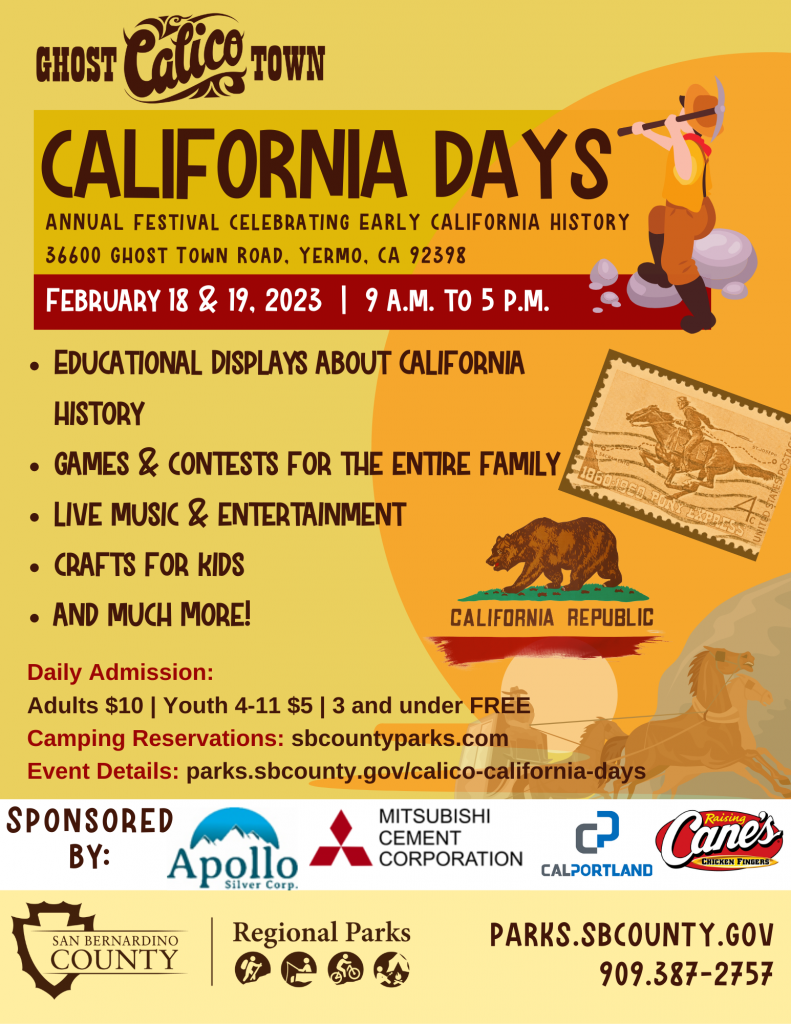 San Bernardino County Regional Parks and Apollo Silver Corp. are excited to celebrate the second annual California Days event at Calico Ghost Town over Presidents' Day weekend on Feb. 18-19, 2023.
California Days celebrates early California history with a focus on California's admission to the union as the nation's 31st state on Sept. 9, 1850.
This family-friendly event will precede National California Day, which lands on February 22 every year and will celebrate the people and culture of early California by hosting family activities, gunfight shows and educational displays on the state's Bear Flag, Pony Express Trail, and Butterfield Overland Trail.
Serving as a natural backdrop to the Old West, Calico will travel back in time with a beard and mustache contest, arts and crafts, games and contests for all ages, pony rides, stories from the Pony Express, and a Pony Express relay for kids under 11.
Eventgoers can enjoy our fair food lineup with goodies such as pretzels, lemonade, and tater tot creations, or for very hungry appetites, the Calico Restaurant, Old Miner's Café and Lil's Saloon will be open.
Mining event sponsors include the Apollo Silver Corp., Cal Portland Company and Mitsubishi Cement Corporation, who will be on-hand to provide educational mining information and displays. Local food franchise Raising Canes Chicken Fingers from Barstow will also be on-hand to provide prize giveaways to eventgoers.
Calico will be open from 9 a.m. to 5 p.m. Prices are $10 per adult, $5 children ages 4-11, and 3 years and under are FREE.
For more details and a daily schedule of events, visit Calico California Days.
Calico Ghost Town offers full- and partial-camping at the park. Reservations may be booked directly online at San Bernardino County Regional Parks. Cabins and bunkhouses are also available. Please call 800-862-2542 to reserve.
Calico Ghost Town is located off I-15 at Ghost Town Road in Yermo, just 10 miles north of Barstow. Visit Calico Ghost Town Regional Park for detailed information on Calico and upcoming events.
---
Pet of the Week: Dullahan
Meet our Pet of the Week, Dullahan (#A772273). Dullahan is a big guy with a big heart and needs a furever loving home. He is estimated to be a 1-year 4-month-old, unaltered male, tan and white dog who looks like a Chinese Sharpei and Husky.
If you are interested in making Dullahan a part of your family, please call or visit the Devore Animal Shelter and ask to see ID A772273.
For information about animals available for adoption in San Bernardino County's Big Bear and #Devore shelters, please visit San Bernardino County Animal Care to see photographs of the pets awaiting adoption or call (800) 472-5609.
To donate to assist animals at the shelter, visit Animals aRe First Fund (ARFF)
---
We are hiring. Join an award-winning workforce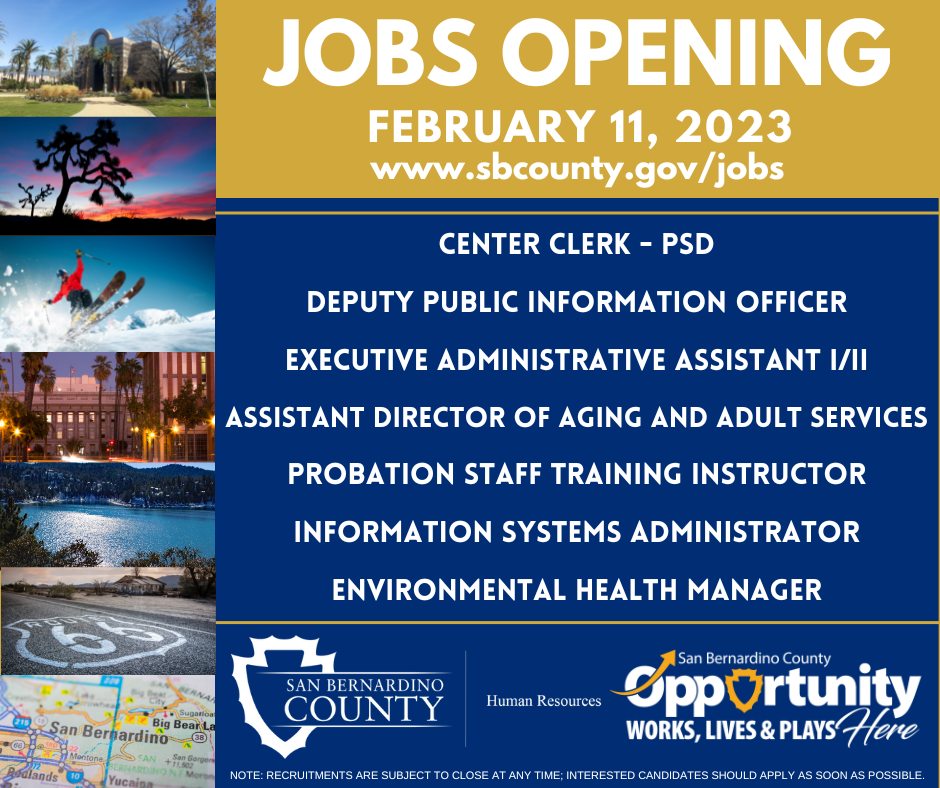 Jobs of the Week and other hiring events
---