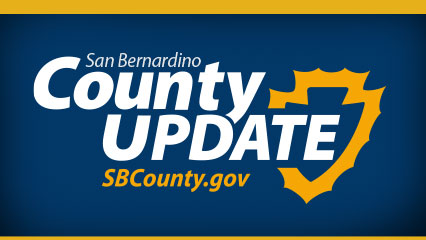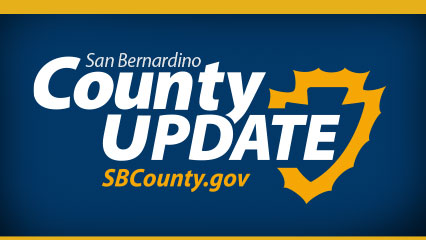 • Featured Video: Couples tie the knot at County Clerk's office on Valentine's Day
• CalFresh emergency benefits to end Feb. 28
• 55-hour directional freeway closures coming to SR 210
• Deputies educate off-road enthusiasts in Operation Dust Devil
• Volunteers distribute aid during the Point-in-Time count
• California Days event happening at Calico Ghost Town Feb. 18-19
• Free registration for ARMC Foundation 5K Walk/Run to Better Health
• All About the Animals nonprofit donates toys, and supplies to Devore Animal Shelter
• County offices closed on Monday for Presidents Day
---
Featured Video: Couples tie the knot at County Clerk's office on Valentine's Day
The San Bernardino County Assessor-Recorder-Clerk's office has become the most romantic spot on the world's most romantic day.
Forty-seven happy couples said "I do" at the San Bernardino County Hall of Records Valentine's Day this past Tuesday, continuing an annual tradition of couples circling Feb. 14 on their calendars as the day they will tie the knot.
San Bernardino County's standing as the premiere place to get hitched on Valentine's Day is now known throughout Southern California thanks to the excellent coverage of this year's nuptials provided by NBC4.
---
CalFresh emergency benefits to end Feb. 28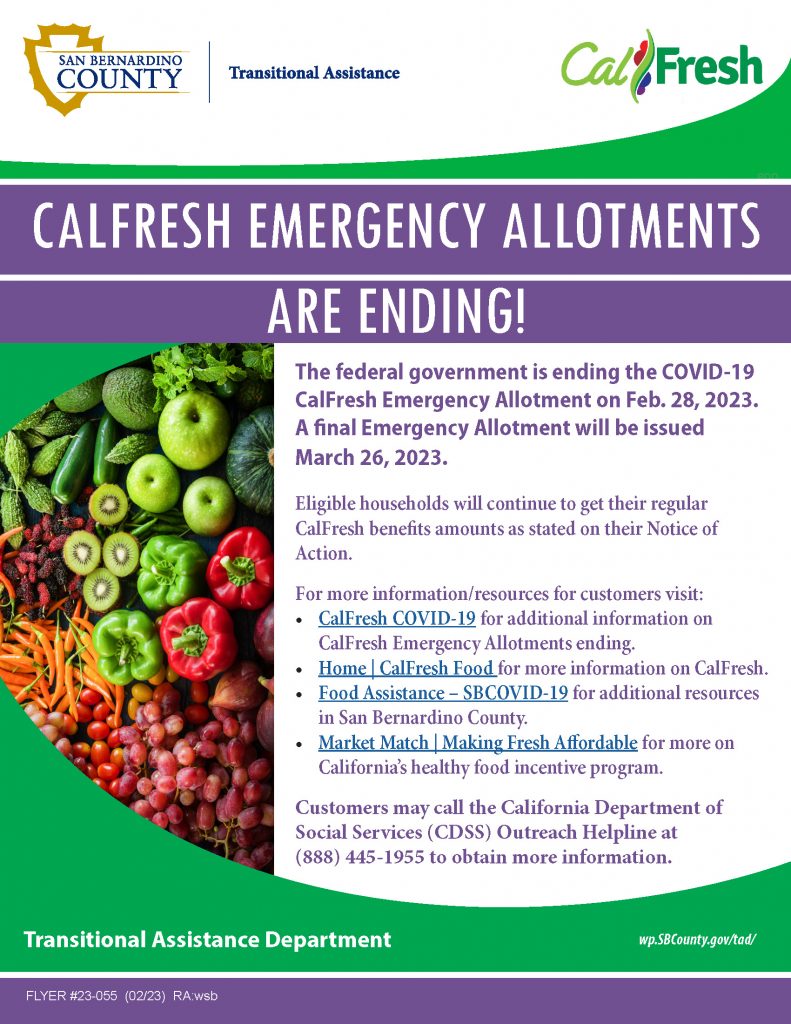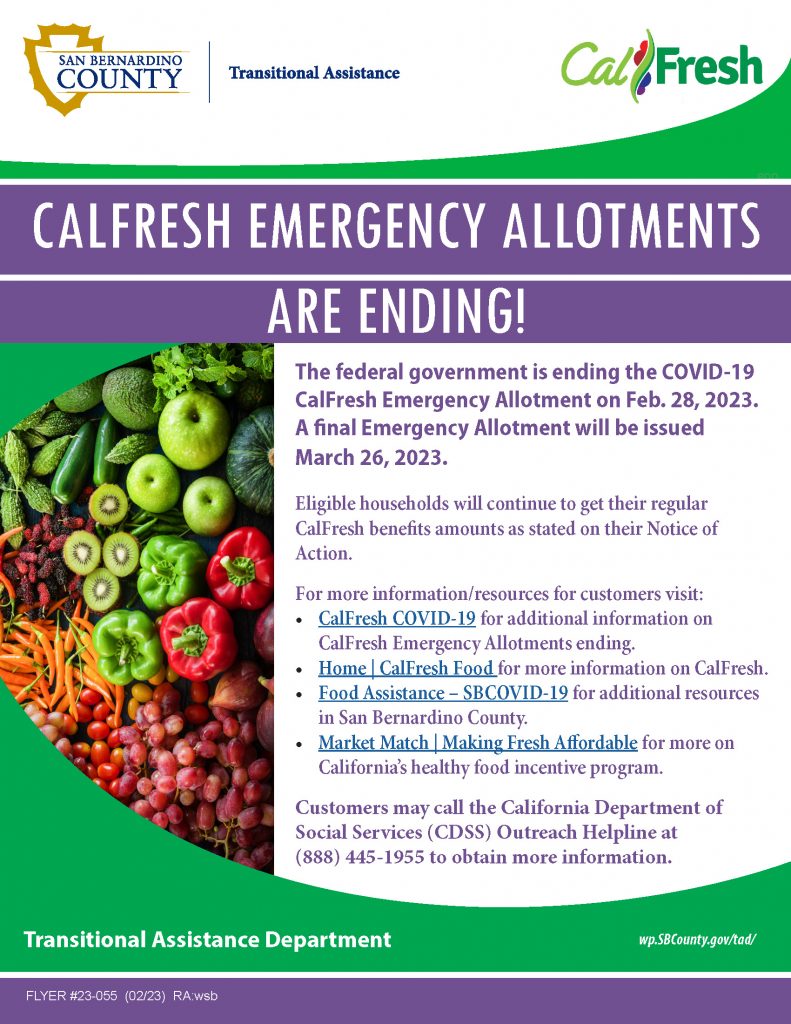 The federal govermnemt is ending additional CalFresh Emergency Allotments at the end of February that were originally issued to eligible households in response to the COVID-19 pandemic from March 2020.
---
55-hour directional freeway closures coming to SR 210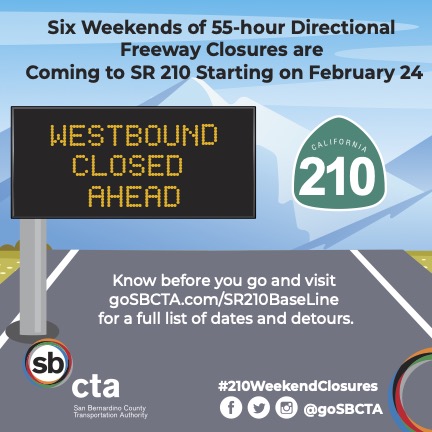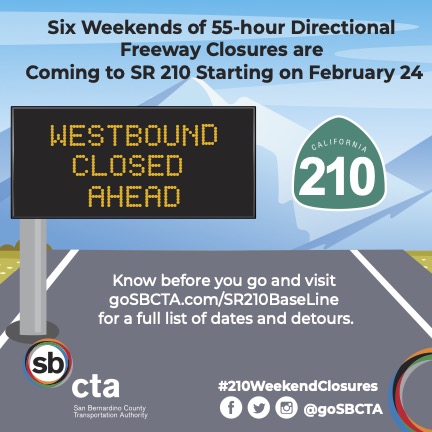 Starting the last weekend of February, crews will begin a series of six directional, 55-hour freeway closures on SR 210 as part of the SR 210 Lane Addition and Base Line Interchange Project. These closures will be taken one direction at a time over select weekends. The closures will allow crews to safely perform paving operations on eastbound (EB) and westbound (WB) SR 210 at the on- and off-ramp junctures of the San Bernardino Avenue interchange.
---
Deputies educate off-road enthusiasts on safety in Operation Dust Devil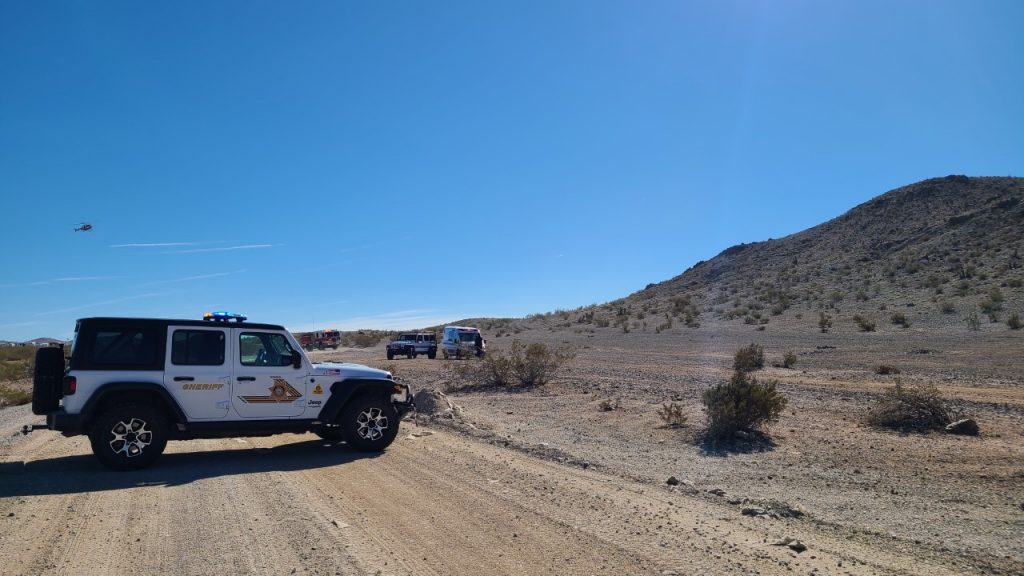 During the eighth week of Operation Dust Devil, deputies patrolled Juniper Flats, Deep Creek, Hesperia Lakes, Summit Valley, Silverwood, San Bernardino, and Lytle Creek. Deputies issued six California Vehicle Code citations, 43 San Bernardino County Code Enforcement citations and 12 City of Hesperia Code Enforcement citations. Two stranded motorists were contacted in the Deep Creek spillway due to their vehicles being stuck in the river.
---
Volunteers distribute aid during the Point-in-Time count
A record number of volunteers from San Bernardino County and its partner cities teamed up to assist our most vulnerable population during the 2023 Point-In-Time Count of the county's homeless population. In addition to gathering important data, more than 800 volunteers distributed hygiene kits and provided information about vital resources to unsheltered individuals throughout the county on Thursday, January 26, 2023.
Results from the 2023 Point-In-Time Count are being tabulated and will be announced in the coming months.
---
California Days event happening at Calico Ghost Town Feb. 18-19
San Bernardino County Regional Parks and Apollo Silver Corp. are excited to celebrate the second annual California Days event at Calico Ghost Town over Presidents' Day weekend on Feb. 18-19, 2023.
---
Free Registration for ARMC 5K Walk/Run to Better Health
Join the Arrowhead Regional Medical Center (ARMC) Foundation for a free 5K Walk/Run on Saturday, March 25!
Come out and enjoy a healthy day with the community. The ARMC Foundation 5K Walk/Run aims to encourage exercise while also promoting the services that San Bernardino County and ARMC offer to the community. Everyone is welcome!
Participants can register online at Run Sign Up ARMC 5K or on race day from 7 a.m. until 8:15 a.m. The walk/run starts at 8:30 a.m. The race will take place at Arrowhead Regional Medical Center located at 400 N. Pepper Avenue in Colton.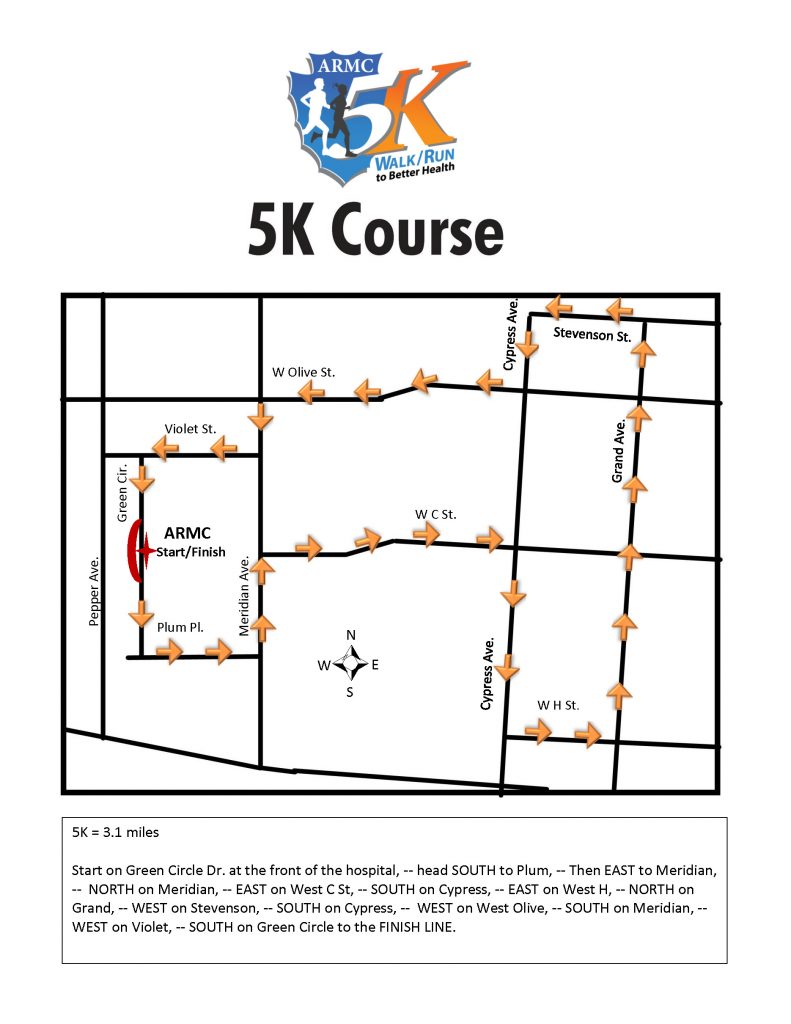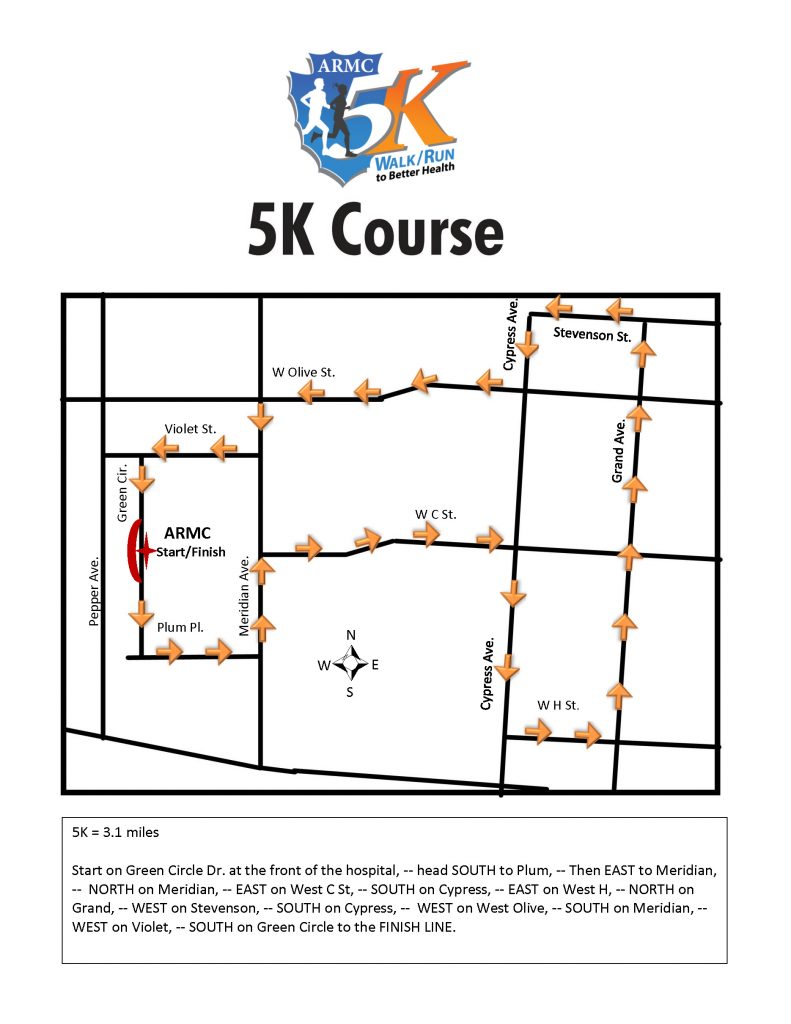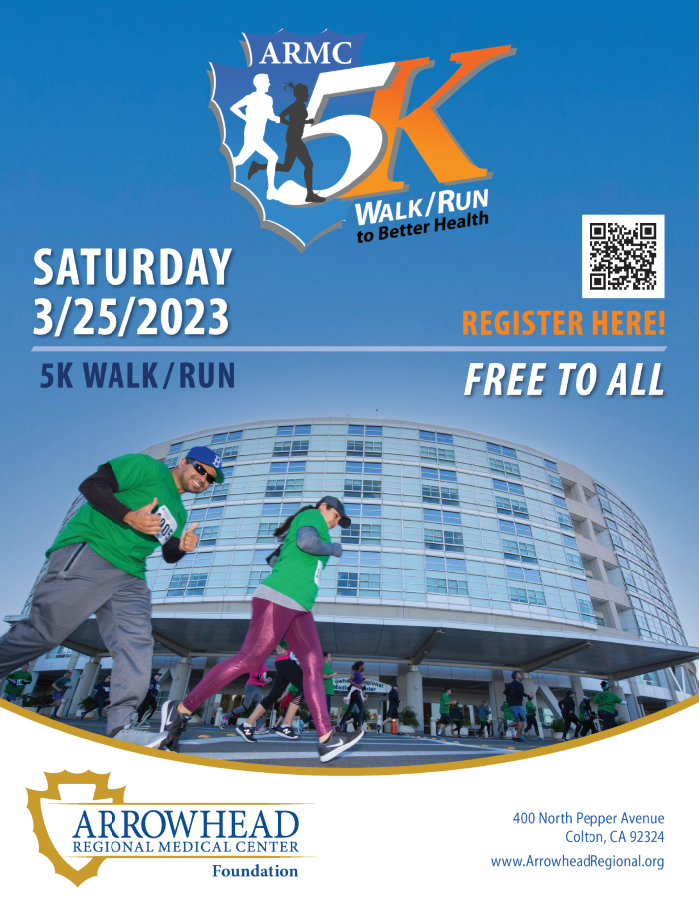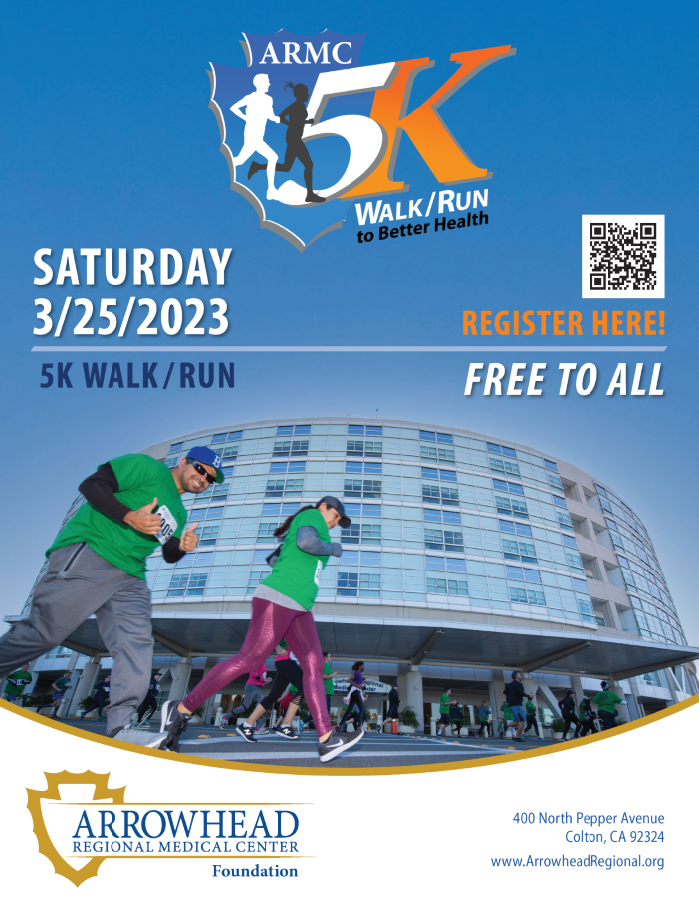 ---
All About the Animals nonprofit donates toys, and supplies to Devore Animal Shelter
Devore Animal Shelter pets were delighted to receive an abundance of toys and supplies from All About the Animals, a nonprofit organization that donated enrichment supplies to the shelter on Feb. 1, 2023.
Tennis balls, treats and other pet supplies were donated and will be used during animal enrichment activities with Enrichment Specialist that walk, play and interact with pets as they wait for their furever homes.
The various toys and treats were provided by Laura Jones, Chief Executive Officer of All About the Animals, and her team as they compassionately engaged with shelter staff and pets to emulate the mission of the organization and their dedication to helping animals. All About the Animals' core mission is that every pet deserves a loving home and the best care and opportunities for a healthy, happy life.
For more information about animals in need of loving homes in San Bernardino County's Big Bear and Devore shelters, please visit San Bernardino County Animal Care to see photographs of the animal's awaiting adoption or call (800) 472-5609. To donate to assist animals at the shelter, visit Animals are First Fund Facebook page.
---
Pet of the Week: Riggs
This week's Pet of the Week is Riggs (#A775080). Riggs is a caring guy who loves attention from his human friends, especially from staff at the Devore Animal Shelter. He is estimated to be a 5-year-old unaltered male, black and brown German Shepherd and is available for adoption.
If you are interested in meeting Riggs, please call or visit the Devore Animal Shelter and ask to see ID #A775080. For information about animals available for adoption in San Bernardino County's Big Bear and #Devore shelters, please visit San Bernardino County Animal Care to see photographs of the pets awaiting adoption or call (800) 472-5609. To donate to assist animals at the shelter, visit Animals are First Fund Facebook page.
---
County offices will be closed on Monday for Presidents Day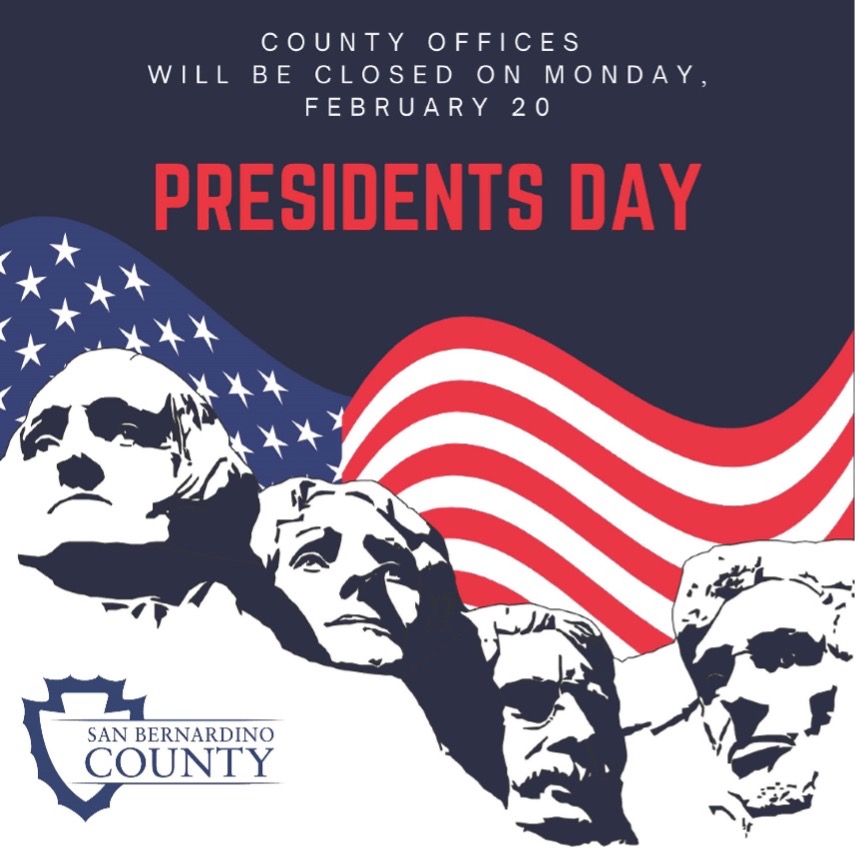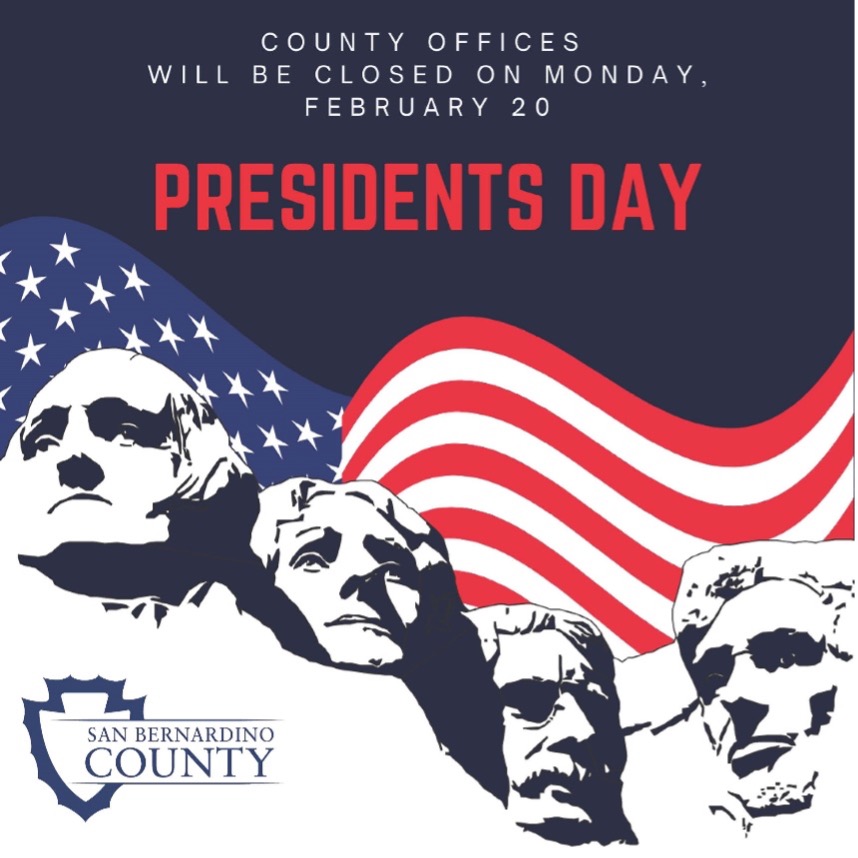 ---
We are hiring. Join an award-winning workforce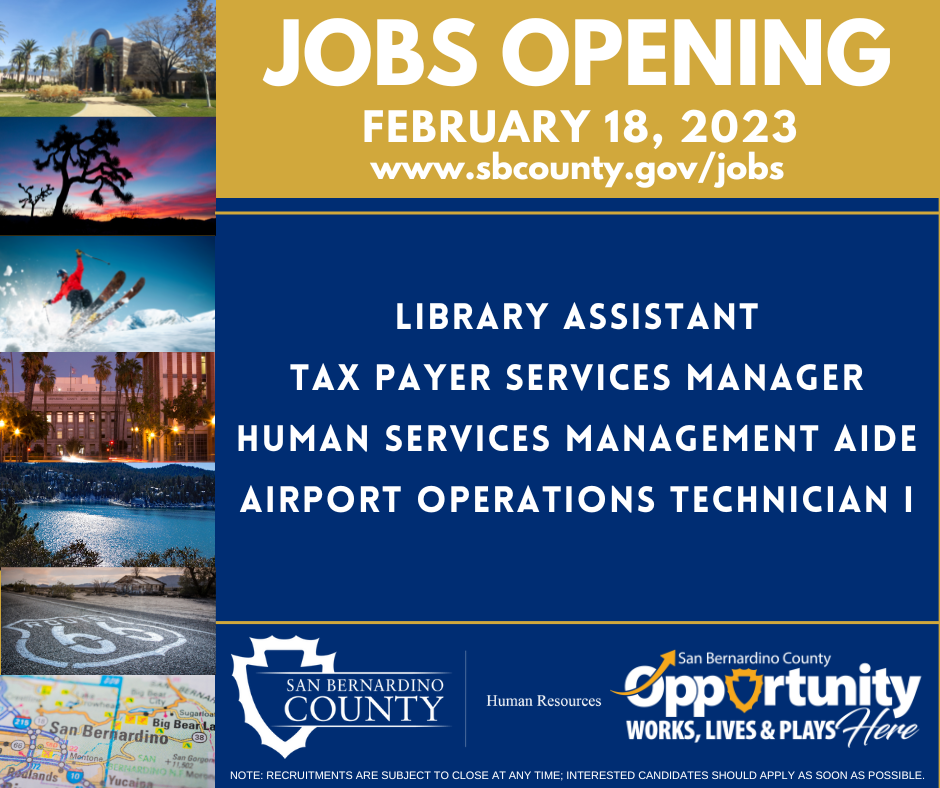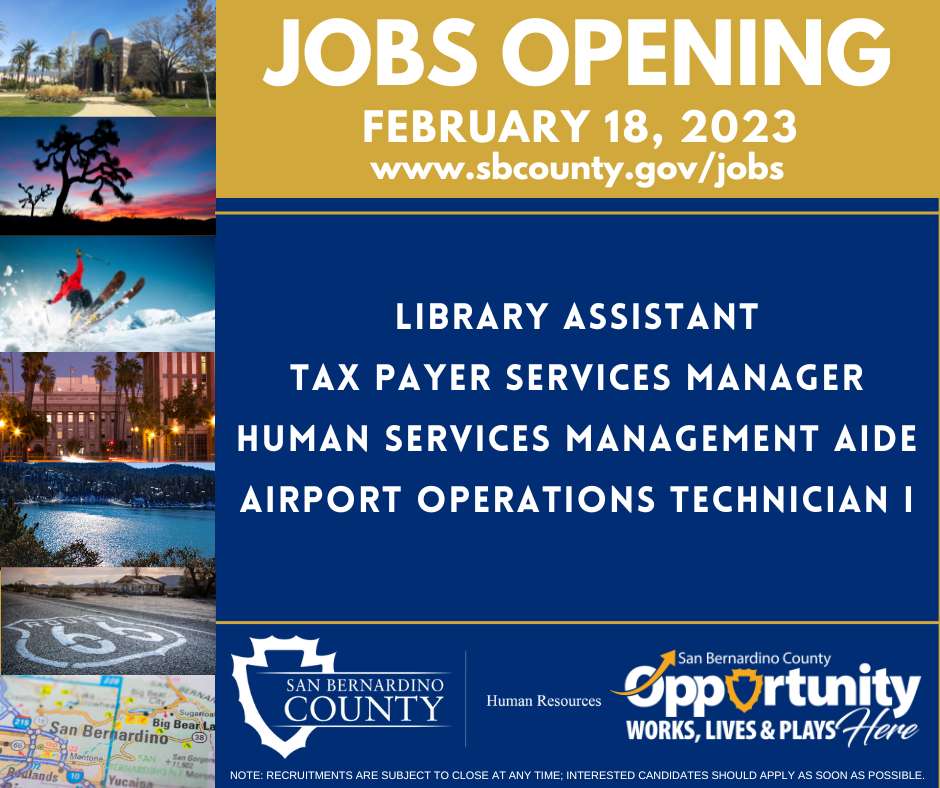 Jobs of the Week and other hiring events
---