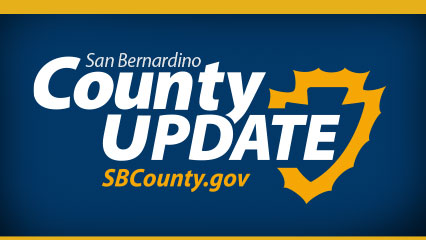 • Featured Video: King of the Hammers
• County crews serve the public during storms
• ALERT: SR 210 freeway closure canceled due to rain
• Income eligibility increased for childcare financial assistance
• Code Enforcement office now open in San Bernardino
• Library celebrates classic characters, plus Storytime with the Supervisor
• Book collection of Dr. Margaret Hill Donated to Inghram Library
---
Featured Video: King of the Hammers
Touted as the toughest off-road race in the world, King of the Hammers combines extreme rock crawling and desert terrain racing in San Bernardino County's own Johnson Valley. Thousands of race enthusiasts gathered at Dry Means Dry Lake to witness these extreme machines kick up dust during the weeklong event.
---
County crews serve the public during storms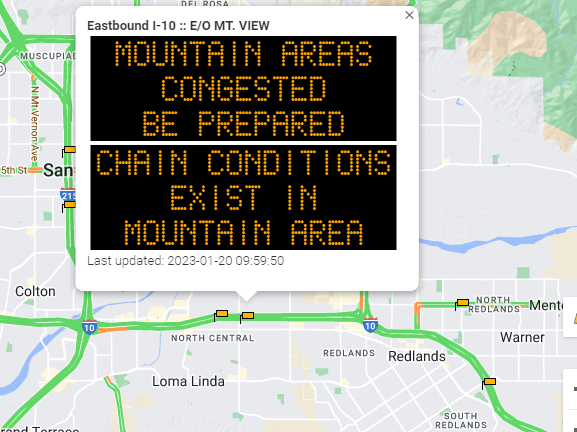 San Bernardino County emergency crews have been on alert for much of the week as snow, wind and rain are expected to hammer our region well into Saturday.
---
ALERT: SR 210 freeway closure canceled due to rain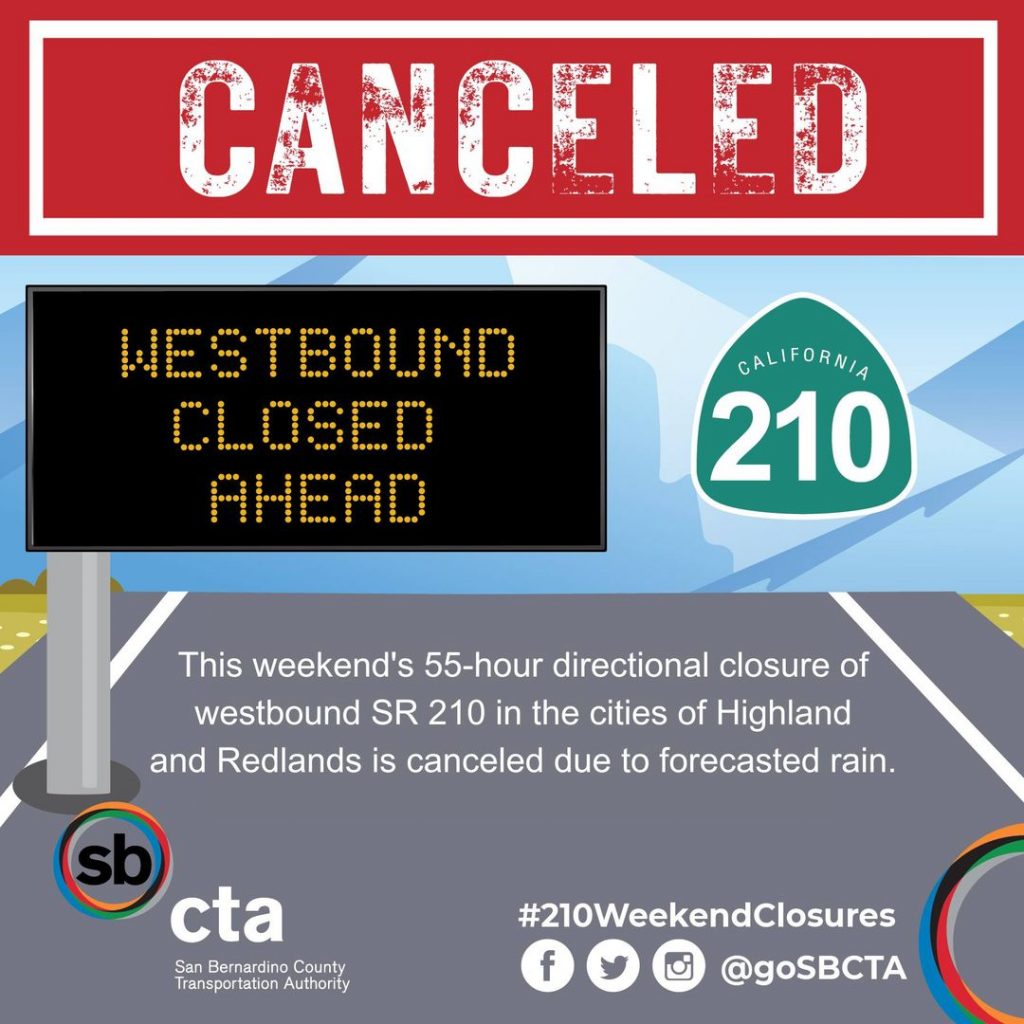 The 55-hour closure of SR 210 in Redlands scheduled this weekend has been canceled due to rain in the area.
---
Income eligibility increased for childcare financial assistance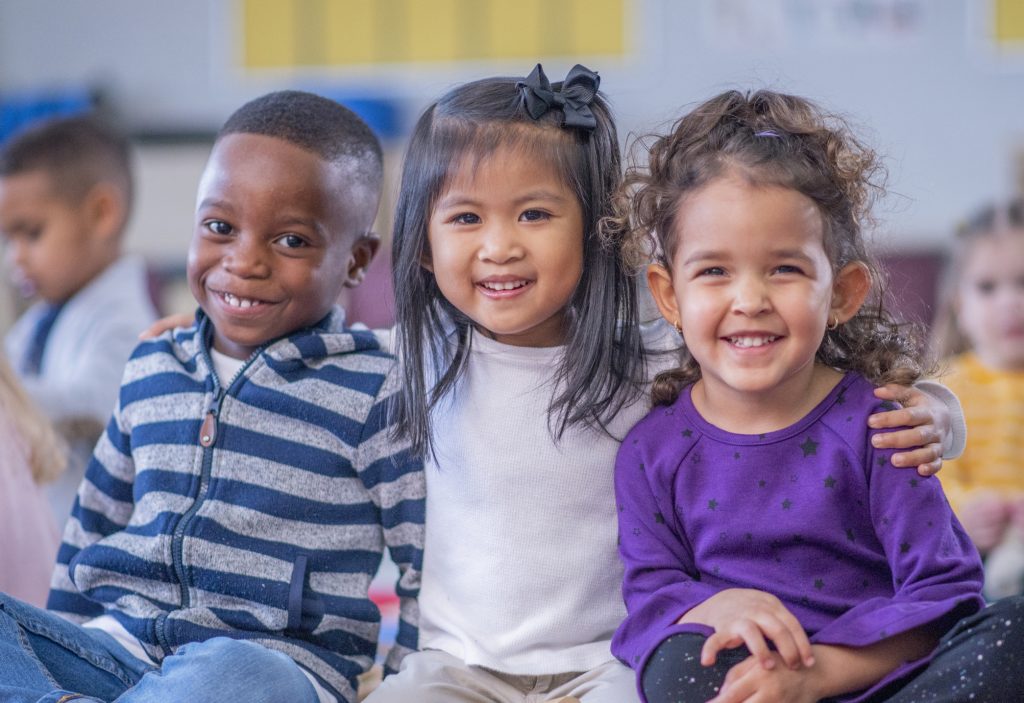 The Child Care Resource Center (CCRC) has increased income eligibility limits to help families pay for child care. CCRC is enrolling eligible children and families of two who earn a monthly income of $6,000 or less, families of three who earn $6,800 or less, and families of four who earn a monthly income of up to $7,900.
Child care is available all hours of the day, including weekends.
Families can select their own child-care provider, which may include a qualified family member, friend, neighbor, licensed child-care center or licensed family child-care provider.
Call 1-866-67-4KIDS (1-866-674-5437) for more information or visit the CCRC website.
---
Code Enforcement office now open in San Bernardino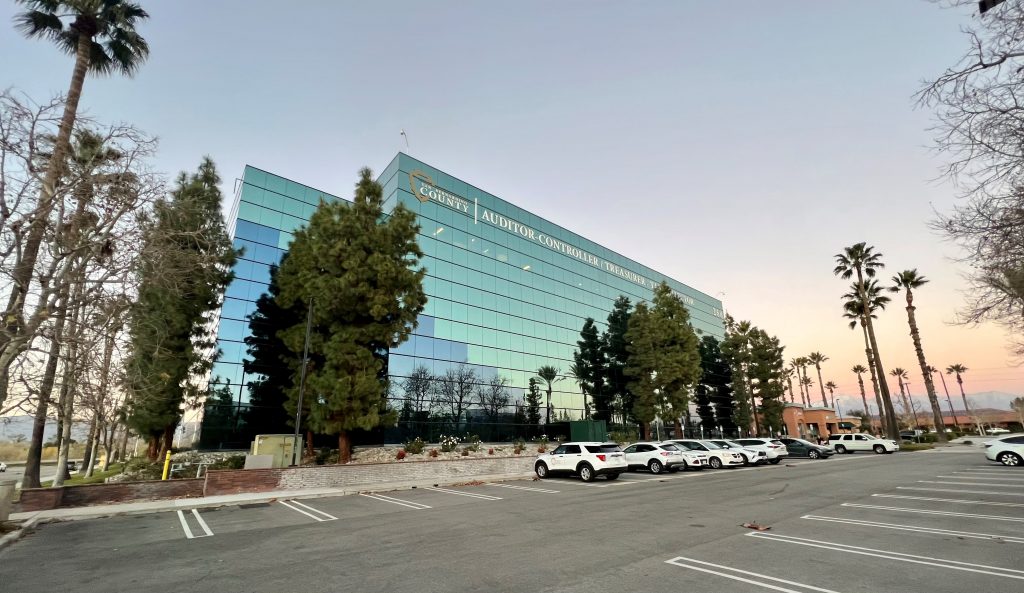 Code Enforcement is happy to announce they have moved to a new office location in San Bernardino. The new office is at 268 W. Hospitality Lane, Suite 300, San Bernardino, located in the Auditor-Controller/Treasurer/Tax Collector building.
---
Library celebrates classic characters, plus Storytime with the Supervisor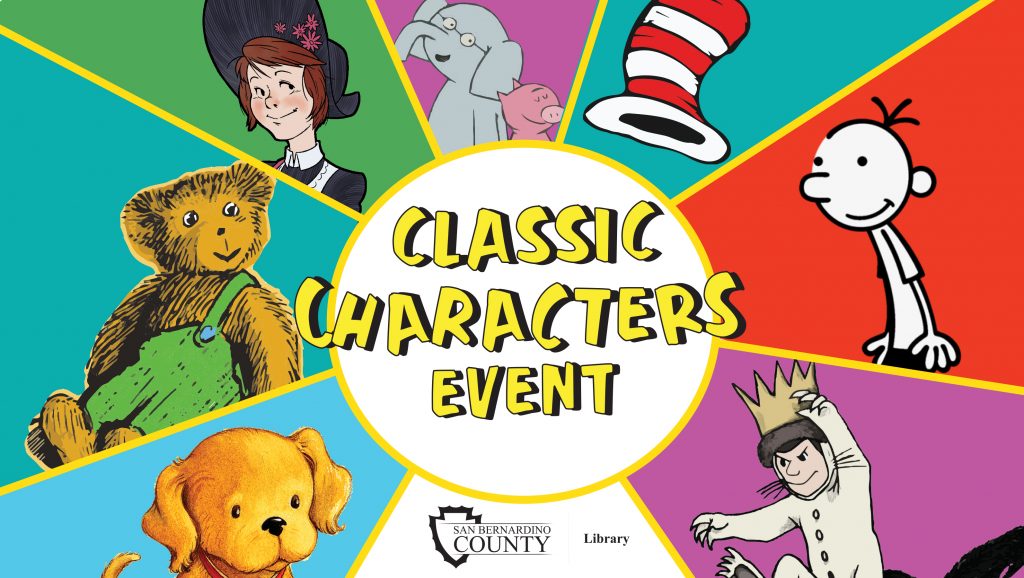 The San Bernardino County Library invites residents to celebrate the classics at the Library Classic Characters Events throughout the month of March. Enjoy an amazing experience of fun-filled crafts, face painting, balloon artists, and games. On Thursday, March 2, San Bernardino County Fifth District Supervisor Joe Baca, Jr. will be reading beloved children's books at the Rialto Branch Library at 12 p.m. and later at the Muscoy Branch Library at 3 p.m.
---
Book collection of Dr. Margaret Hill Donated to Inghram Library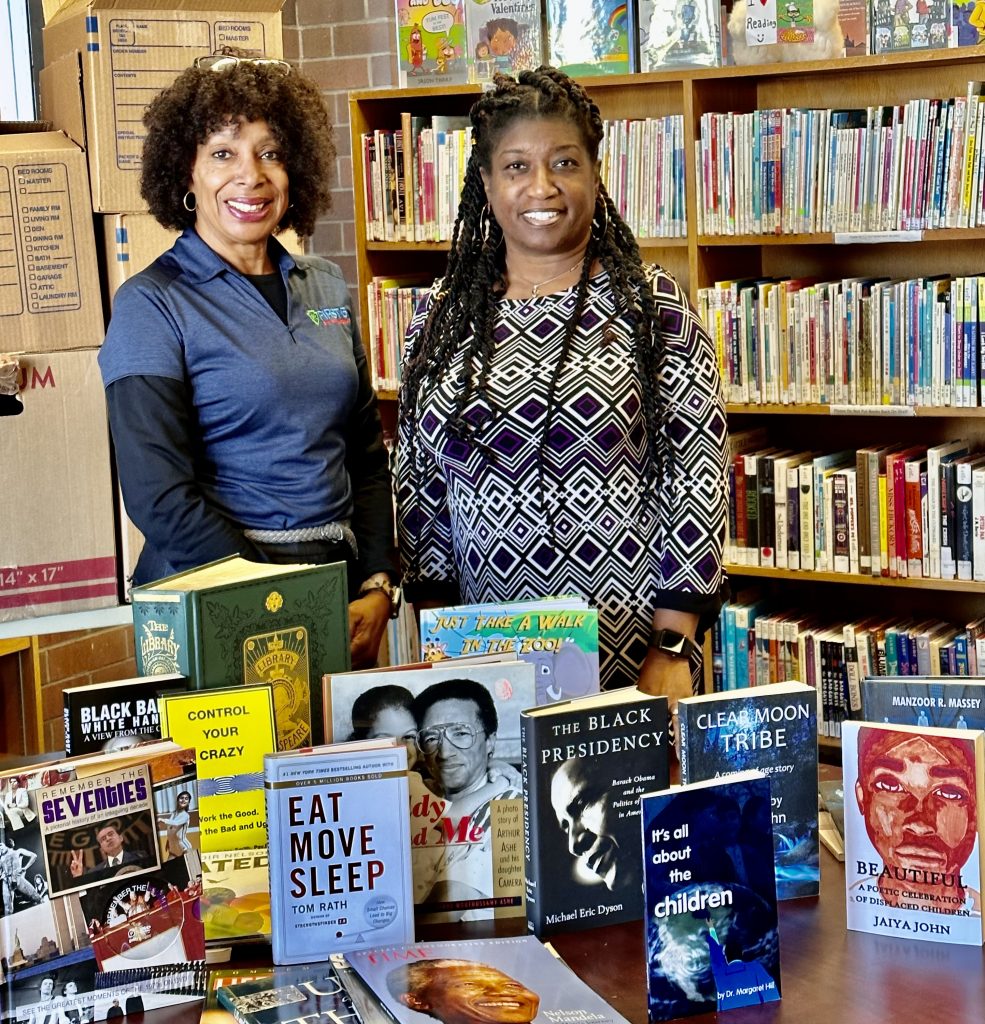 Over a hundred books from the library of Dr. Margaret Hill were recently donated to the Dorothy Inghram Branch Library in San Bernardino to continue her lifelong legacy of supporting literacy. 
An educator for more than 50 years as well as a First 5 San Bernardino Commissioner before her passing in 2021, Dr. Hill supported efforts to improve literacy scores for students by making books available.
According to First 5 San Bernardino Executive Director Karen Scott, who facilitated the donation, Dr. Hill was committed to improving literacy, especially for African American children. "She loved to read and had amassed a wonderful collection of books by African American authors on topics relevant to people of color," Scott explained.
Previously, nearly 200 of Dr. Hill's books were provided to the San Bernardino County library system in 2022.
Scott shared that Dr. Hill consistently encouraged reading throughout her legendary career. "Her extensive home library is a valuable donation to the African American community, and I sincerely thank the leadership of the Dorothy Inghram Library for their partnership in this recent endeavor," Scott concluded.
Dorothy Inghram, the first black educator in San Bernardino County, and Dr. Hill were good friends and colleagues which makes this donation even more poignant. Inghram is remembered and honored by the library that bears her name, located on the west side of San Bernardino, in the heart of the African American community. This planned donation coincides with the national commemoration of Black History Month.
First 5 San Bernardino's distinct purpose is to improve the lives of young children and their families by giving them the best possible start in life. For the past 23 years, First 5 San Bernardino has been working dynamically through strategic partnerships to promote, support and enhance the health and early development of children prenatal through age 5, their families and communities. Funded through the 1998 voter-approved initiative, California Children and Families Act (Proposition 10 tobacco tax revenues), First 5 San Bernardino has evolved into a system where stakeholders and services are integrated, coordinated and sustainable, and one that families experience as accessible, inclusive and equitable. For more information, visit First5 San Bernardino.
---
Pet of the Week: Nugget
Meet our Pet of the Week, Nugget (#A774559). Nugget is estimated to be a six-year-old neutered male, white Husky. He shows an interest in toys, but really enjoys the company of people. He is ready to be adopted at the Devore Animal Shelter.
Let the staff know you would like to meet ID A774559. For information about animals available for adoption in San Bernardino County's Big Bear and #Devore shelters, please visit San Bernardino County Animal Care to see photographs of the pets awaiting adoption or call (800) 472-5609.
To donate to assist animals at the shelter, visit Animals are First Fund Facebook page.
---
We are hiring. Join an award-winning workforce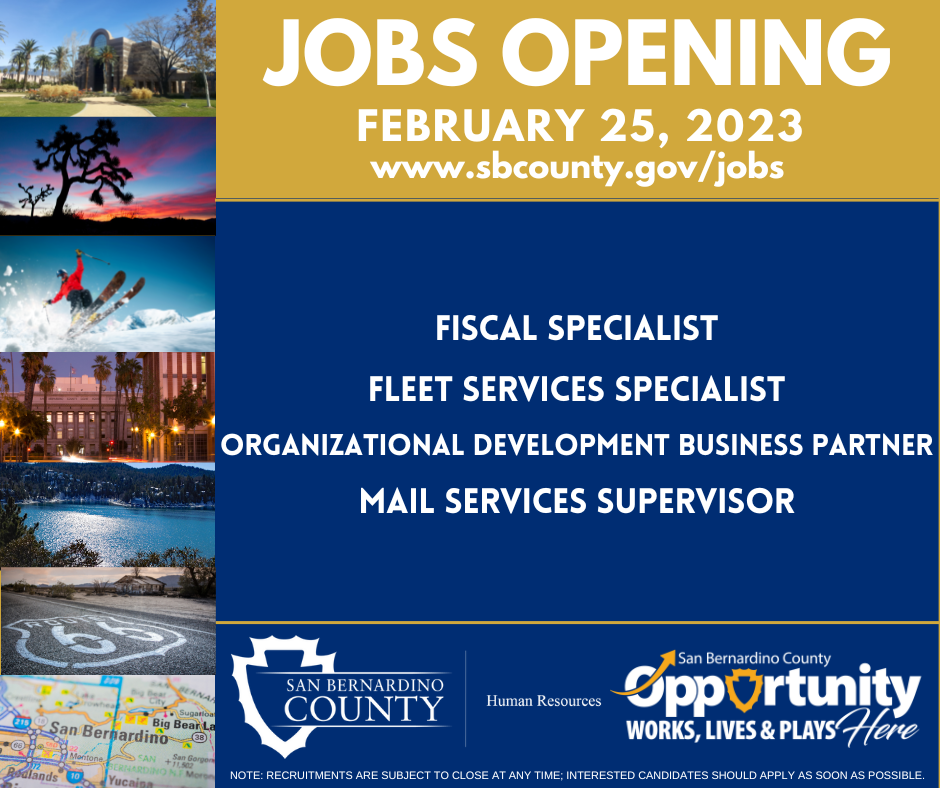 Jobs of the Week and other hiring events
---