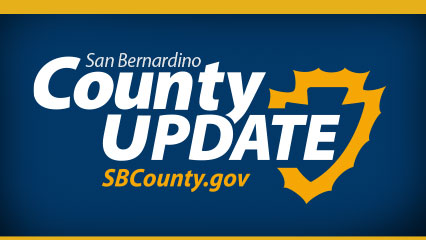 • Featured Video: Storm Response 2023
• Storm Response Press Conference
• Animal Care Keeps it pawsitive, even while it is pawsitively chilly out
• County to host Needles Community Resource Fair Wednesday
• Text message scam targets CalWORKs and CalFresh customers
• SR 210 weekend closure canceled due to recent storms
---
Featured Video: Storm Response 2023
Crews are working around the clock to respond to ongoing historic snowstorms affecting our county's mountain communities
---
Storm Response Press Conference
San Bernardino County and its partner agencies hosted a press conference Friday morning to discuss ongoing response efforts in assisting residents after a nearly week-long series of snowstorms dumped more than nine feet of snow on communities stretching from Mt. Baldy to the eastern edge of the Big Bear Valley. The entire press conference can be viewed on the County's YouTube channel.
---
Animal Care Keeps it pawsitive, even while it is pawsitively chilly out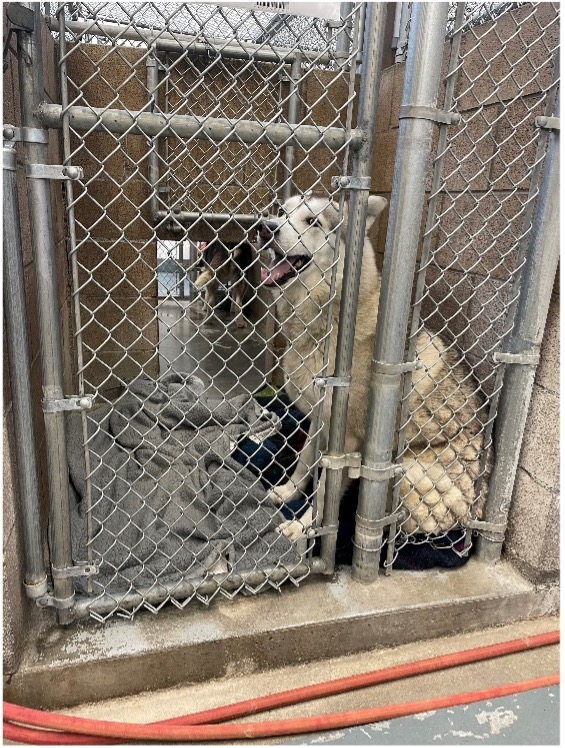 San Bernardino County Animal Care is mutts about our furry friends! The Big Bear and Devore Animal Shelters are continuing to show commitment, care, and compassion to the animals even while it is pawsitively chilly out.
---
County to host Needles Community Resource Fair Wednesday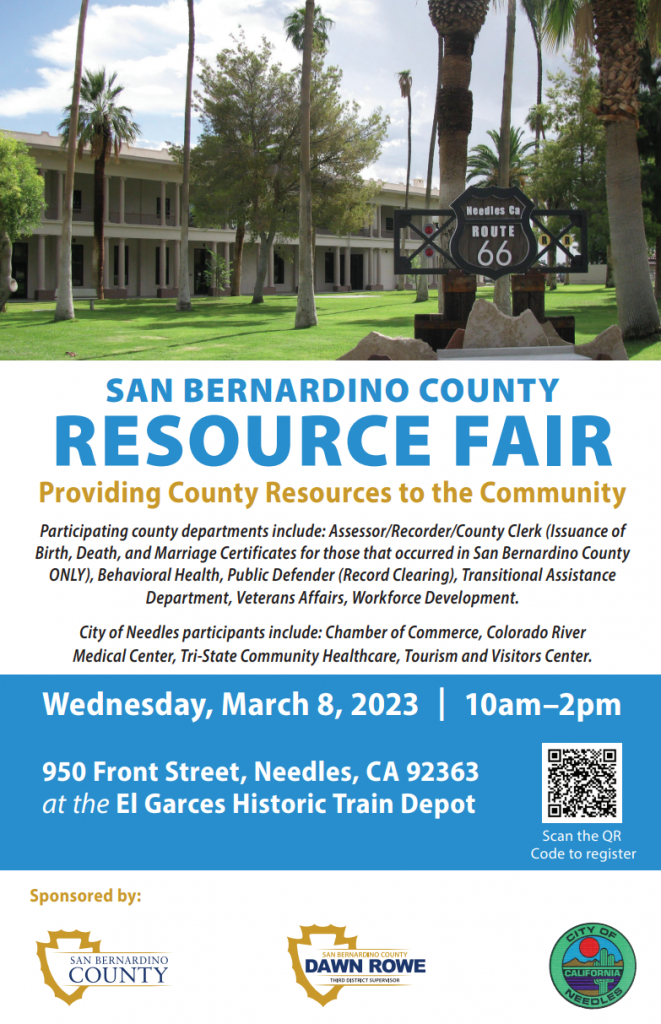 Residents of the Tri-State area can access various resources from county, state, and local organizations at a County Resource Fair on Wednesday, March 8 at the El Garces Historic Train Depot located at 950 Front Street in Needles.
The event is from 10 a.m. to 2 p.m.
Participating county departments include Assessor/Recorder/County Clerk, Behavioral Health, Public Defender, Transitional Assistance Department, Veterans Affairs and Workforce Development.
Additional agencies include the Chamber of Commerce, Colorado River Medical Center, Tri-State Community Healthcare and the Needles Tourism and Visitors Center.
This is the first time in nearly 20 years that San Bernardino County has deployed this number of agencies to one location in the Needles area. For registration information visit San Bernardino County Resource Fair – Needles
---
Text message scam targets CalWORKs and CalFresh customers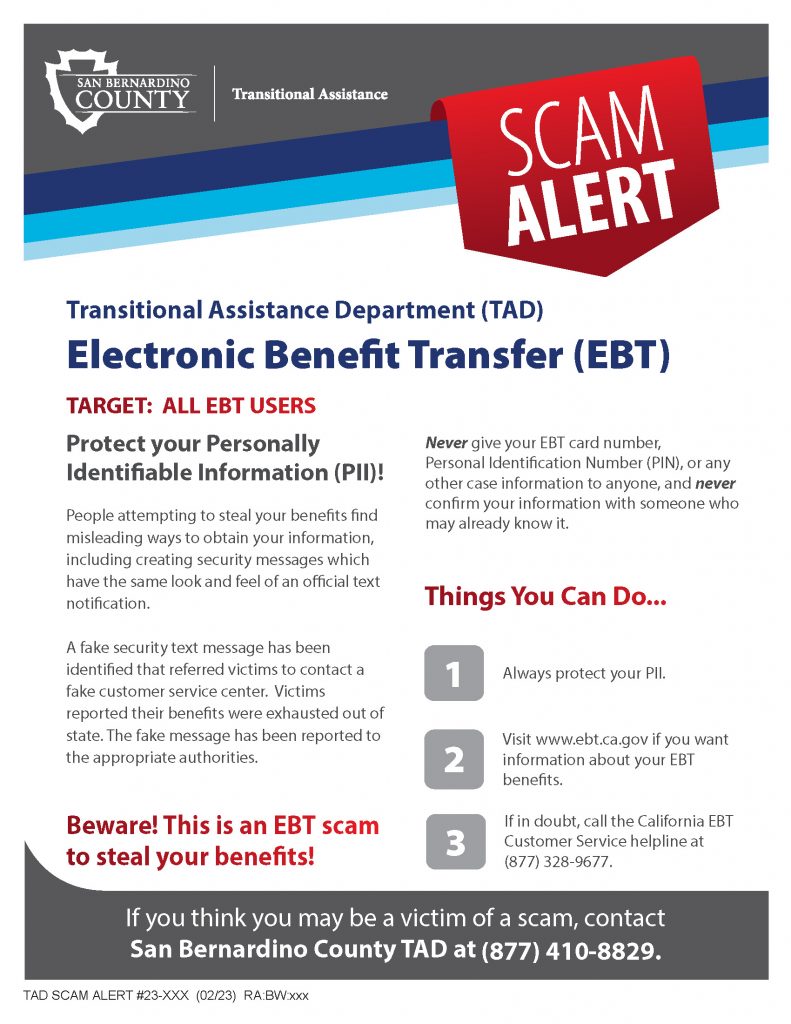 THe California Department of Social Services wants customers receiving CalWORKs and CalFresh benefits via an Electronic Benefit Transfer (EBT) card to be on the first line of defense against recent scams for electronic theft.
---
SR 210 weekend closure canceled due to recent storms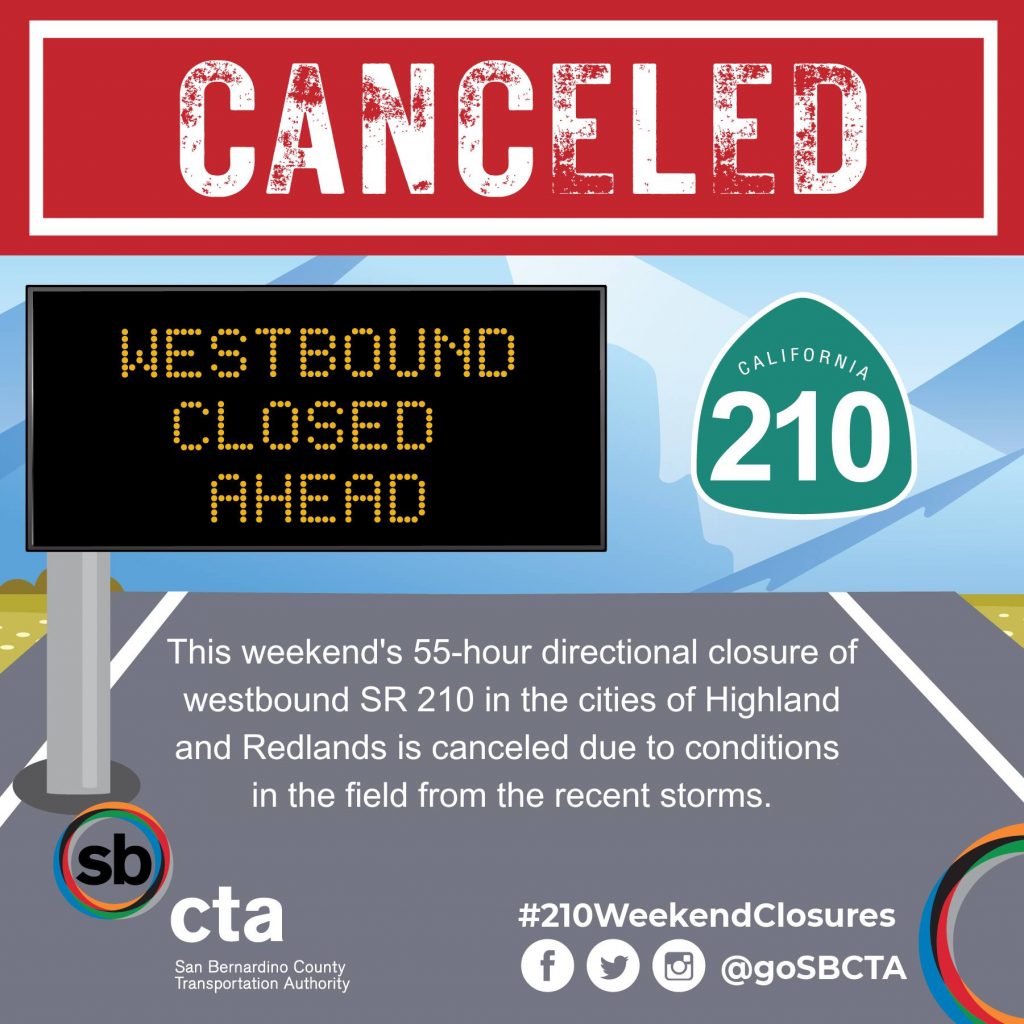 This weekend's 55-hour directional closure of WB SR 210 in Highland and Redlands has been canceled due to conditions in the field from the recent storms. The next closure is scheduled for Friday, March 10 at 10 p.m. to Monday, March 13 at 5 a.m.
---
Pet of the Week: Otis
Our Pet of the week is the fun-loving unaltered male, Otis (#A772771). Otis is estimated to be 2 years and 4 months old and is ready to be adopted at the Devore Animal Shelter. He's been at the shelter since November 2022 and is excited to meet his new family.
Let staff know you would like to meet ID #A772771. For information about animals available for adoption in San Bernardino County's Big Bear and #Devore shelters, please visit San Bernardino County Animal Care to see photographs of the pets awaiting adoption or call (800) 472-5609. To donate to assist animals at the shelter, visit Animals are First Fund Facebook page.
---
Jobs of the Week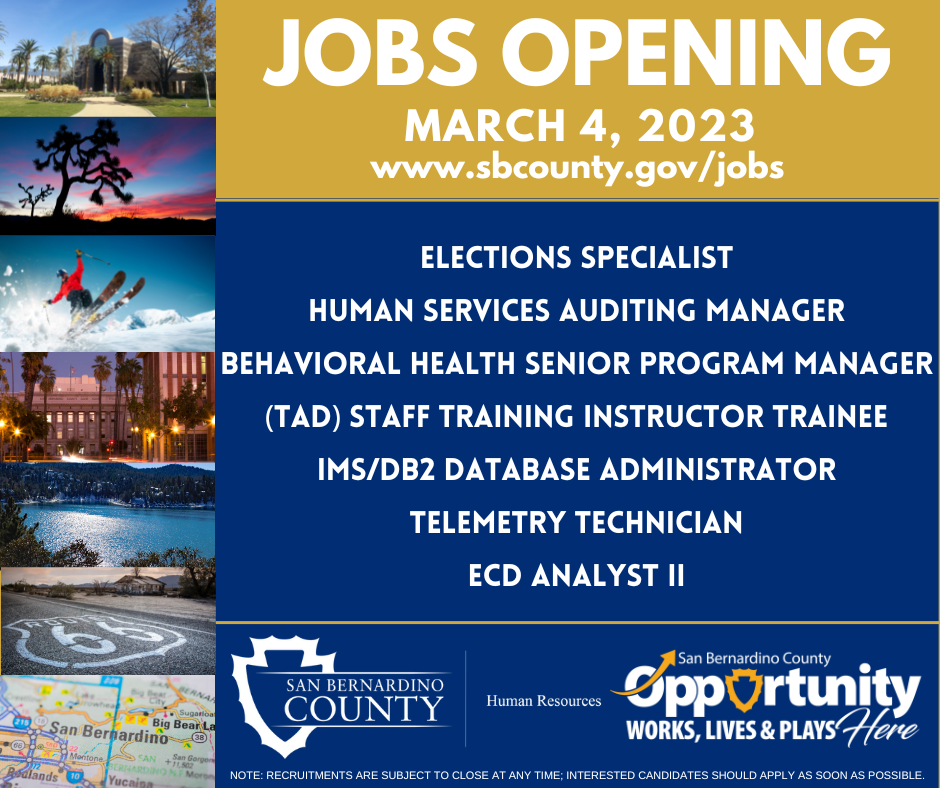 San Bernardino County has jobs that will open on Saturday, March 4.
We encourage you to apply and share these job openings with those who may be interested in them. Recruitments listed are subject to final department approval.
Check Job Opportunities for the most up-to-date recruitments.
---