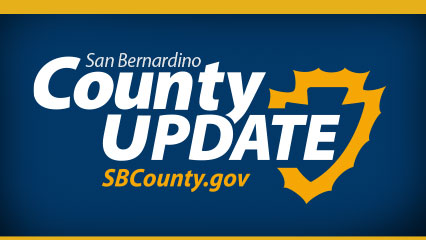 • Featured Video – Firefighters deliver supplies to homebound residents
• Prepare now for moderate storm weather ahead
• Mountain residents can get reimbursed for snow removal expenses
• Donations needed for mountain communities
• SR 210 weekend closure postponed again due to expected rain
• Rapid Response Layoff Assistance program, a valuable community resource
• Behavioral Health seeks public input on mental health services plan
• Supervisors support bill to add judges across the state
• Museum kicks-off spring with three-part exhibition series about seeds, pollinators, and mushrooms
---
Featured Video: Firefighters deliver donated supplies to residents in Crestline
Mountain communities pull together after a record-setting snowstorm keeps many residents from leaving their homes.
---
Prepare now for moderate storm weather ahead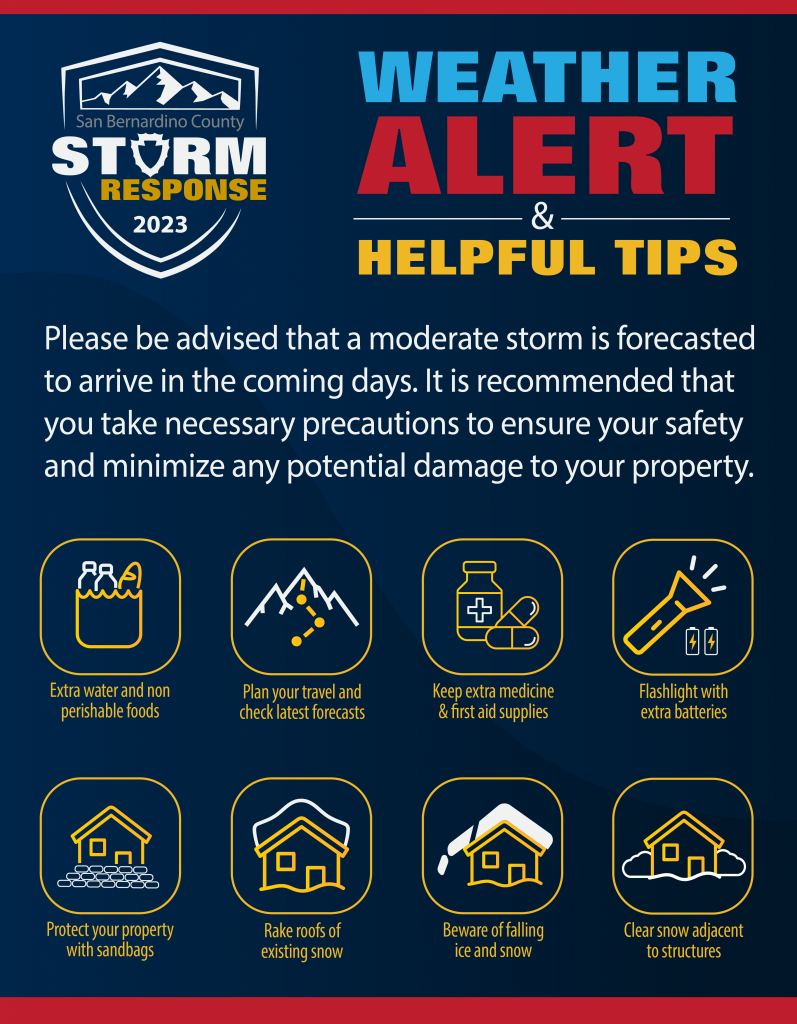 As forecasters call for rain in the upcoming days, it is recommended that all residents take the necessary precautions to ensure personal safety and minimize risks of any potential property damage that can be caused by the weather.
---
County Storm Response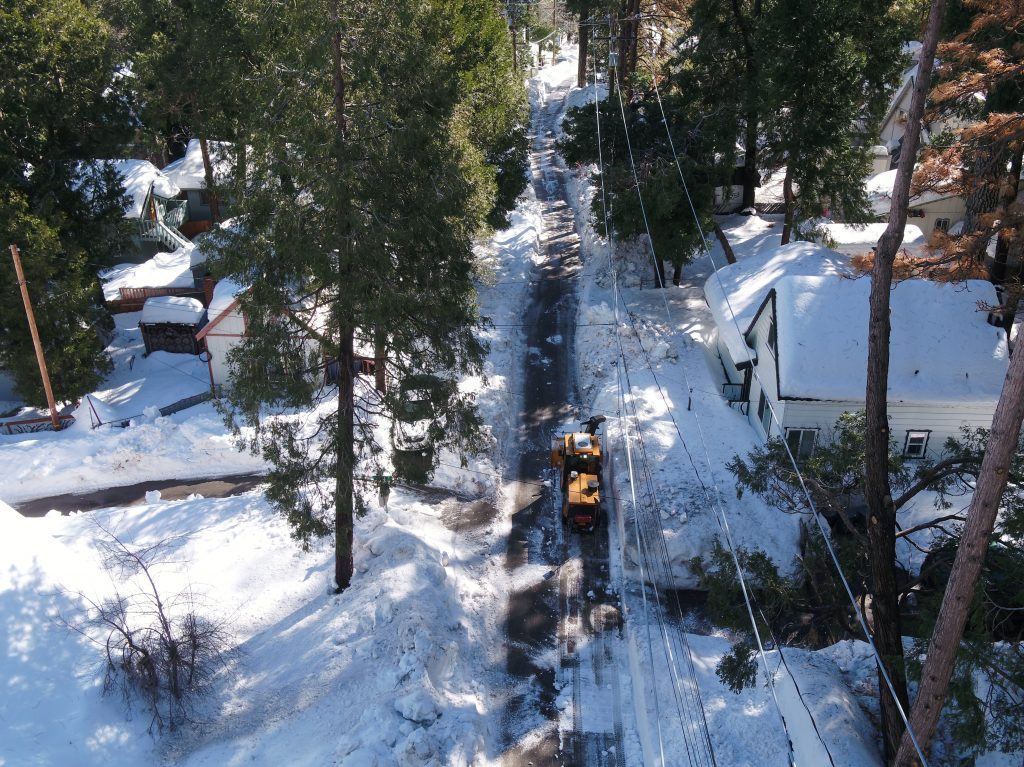 San Bernardino County is coordinating efforts to bring services to mountain residents affected by record-setting winter weather as roads reopen.
You can track the County's snow removal efforts and find links to the many services the County is providing to mountain residents and businesses on our snow information website.
---
Mountain residents can get reimbursed for snow removal expenses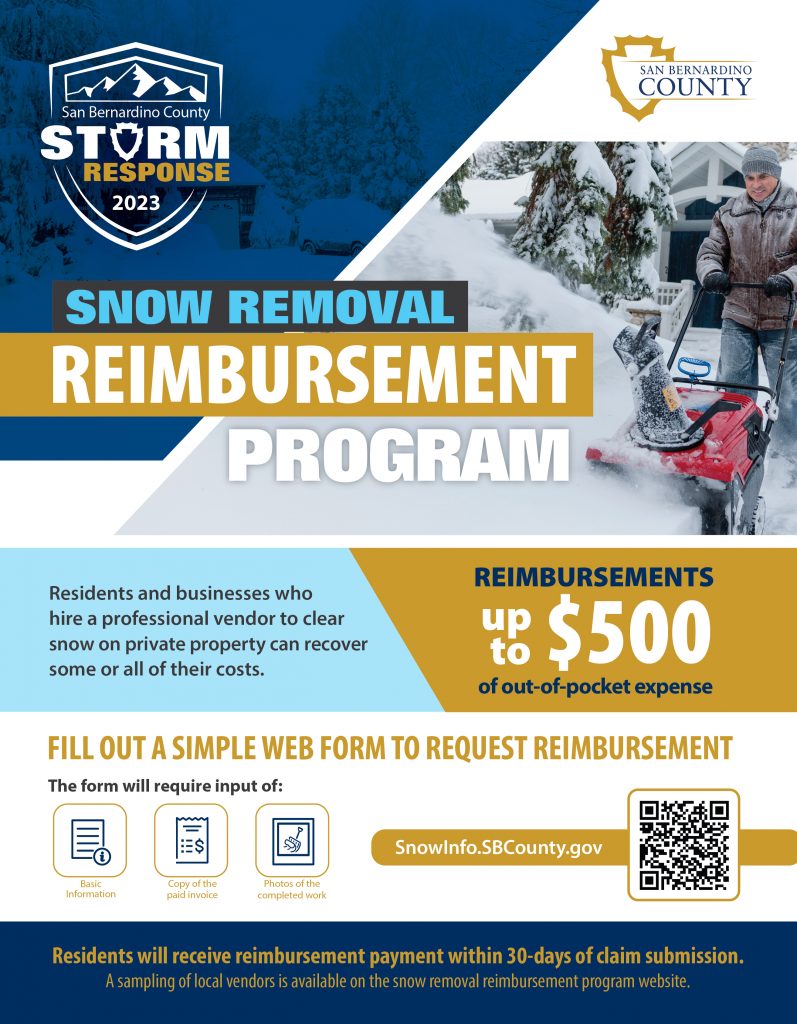 Removal of snow on private property is the responsibility of property owners. However, due to the unprecedented snowfall in San Bernardino County, residents and business owners in unincorporated mountain communities are eligible to receive up to $500 in reimbursement for snow removal costs.
---
Text message scam targets CalWORKs and CalFresh customers
As mountain community residents work to recover from historic winter snowfall, San Bernardino County is coordinating efforts to collect and distribute goods donated by surrounding communities.
---
SR 210 weekend closure postponed again due to expected rain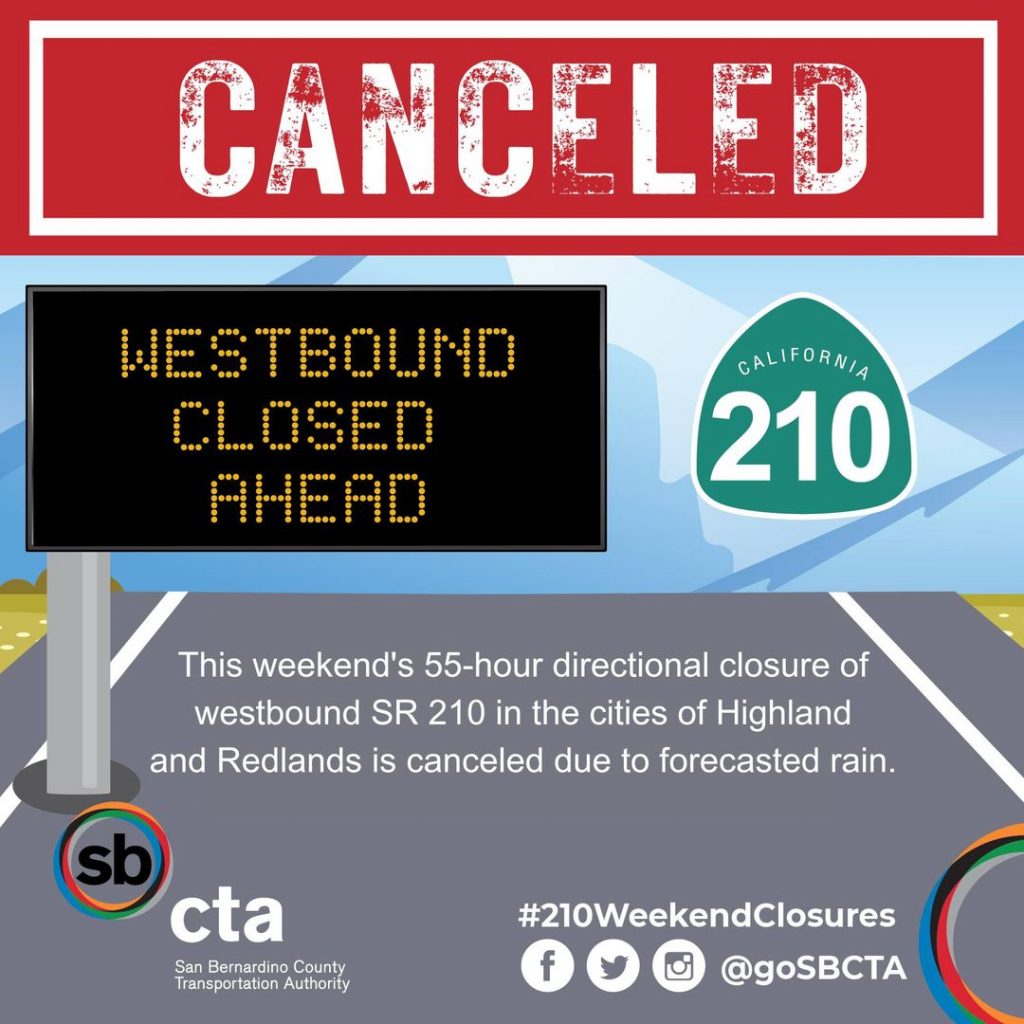 This weekend's 55-hour directional closure of WB SR 210 in Highland and Redlands has been canceled once again due to forecasted rain. The first of the six directional closures is now scheduled to begin on Friday, March 24.
---
Rapid Response Layoff Assistance program, a valuable community resource

When Adam Orosco and his coworkers were informed last February that Hubbell Armorcast was closing its Ontario plant, they were faced with life-changing decisions.
Though Hubbell Armorcast had provided ample notice and even offered employees an opportunity to interview at other company locations across the nation, for many of them, it was not feasible to uproot their lives and families, so they turned to the San Bernardino County Workforce Development Board (WDB) for help.
---
Behavioral Health seeks public input on mental health services plan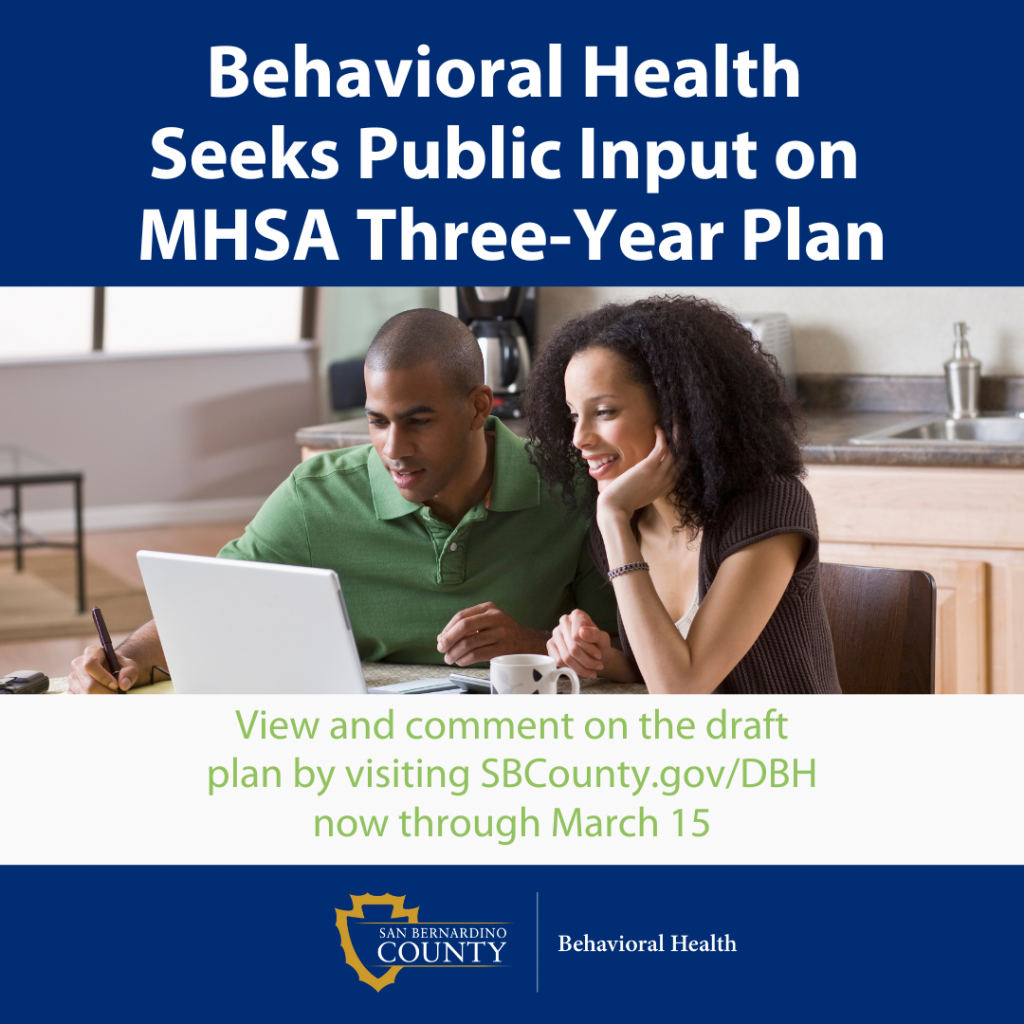 The San Bernardino County Department of Behavioral Health (DBH) invites community members to review and comment on the draft Mental Health Services Act (MHSA) Three-Year Integrated Plan, which includes fiscal years 2023/24 through 2025/26.
Supervisors support bill to add judges across the state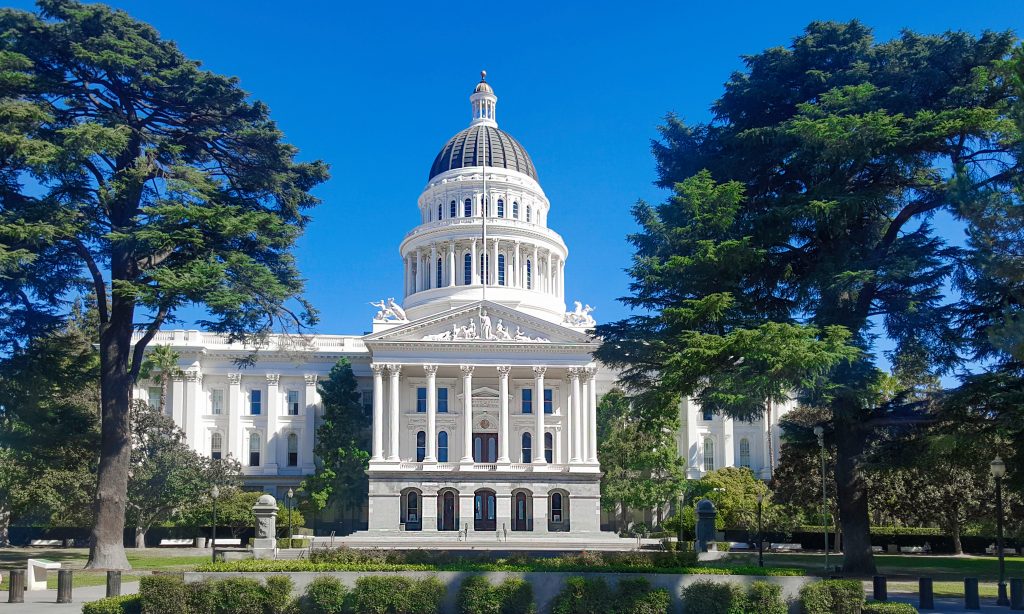 San Bernardino County strongly supports SB 75 (Roth) to create new judgeships: A top legislative priority for the Board of Supervisors is the passage of SB 75 (Roth), a bill that authorizes the creation of 26 new judge positions statewide.
Museum kicks-off spring with three-part exhibition series about seeds, pollinators, and mushrooms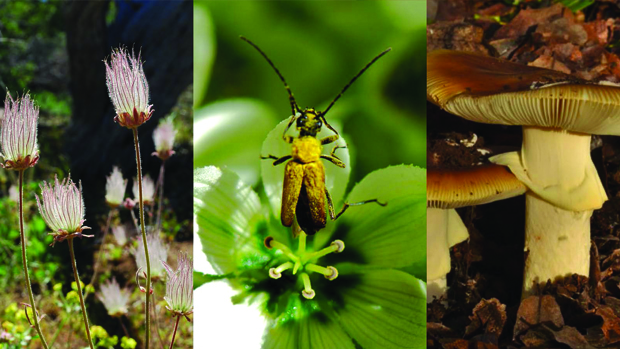 The San Bernardino County Museum is excited to bring a three-part exhibition series from Exhibit Envoy just in time for spring.
This traveling series that celebrates seeds, pollinators, and mushrooms wa­­­s developed by Jennifer Jewell and John Whittlesey and runs from Mar. 12 through Sept. 24, 2023.
---
Pet of the Week: Jayla
Our pet of the week, Jayla (ID#A776167) is ready to be adopted at the Devore Animal Shelter. Jayla is estimated to be 1-year and 7-months-old and has been at the shelter since Feb. 19, 2023. If you would like to meet Jayla, come to the Devore Animal Shelter. We're open seven-days-a-week.
For information about animals available for adoption in San Bernardino County's Big Bear and #Devore shelters, please visit San Bernardino County Animal Care to see photographs of the pets awaiting adoption or call (800) 472-5609. Donate to assist animals at the shelter.
---
Jobs of the Week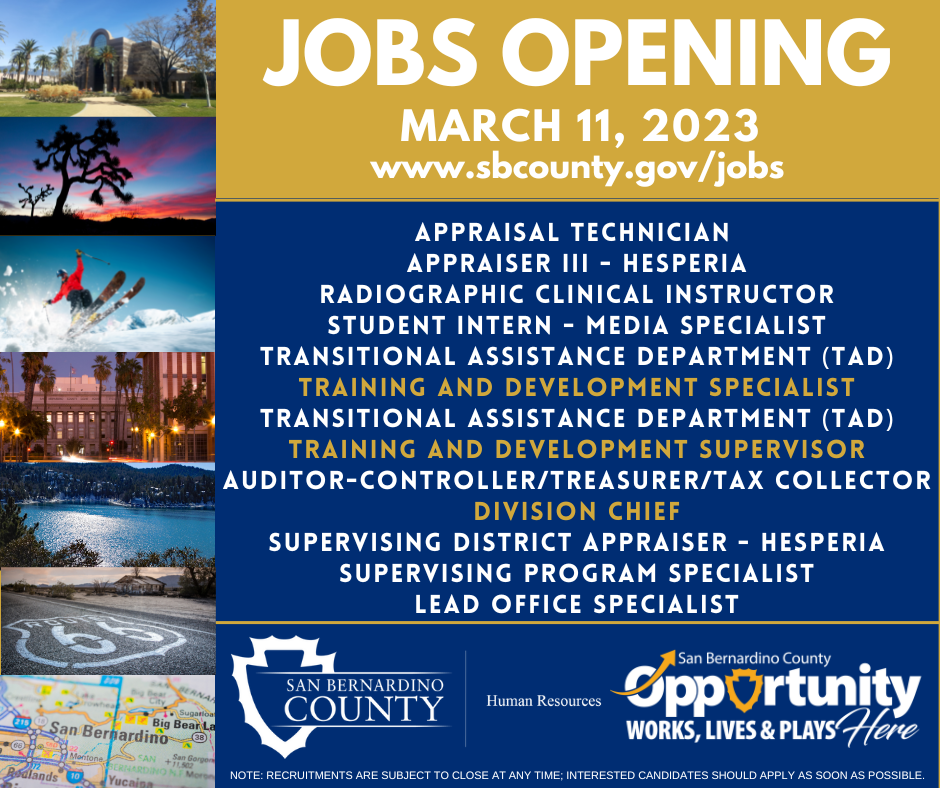 San Bernardino County has jobs that will open on Saturday, March 11.
We encourage you to apply and share these job openings with those who may be interested in them. Recruitments listed are subject to final department approval.
Check Job Opportunities for the most up-to-date recruitments.
---