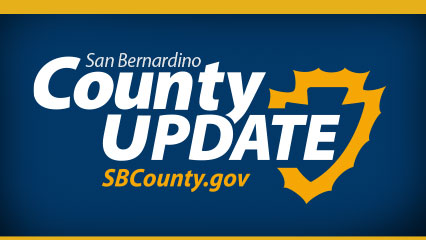 • Featured Video: Mosaics of the Mojave now on display at Victor Valley Museum
• County crews making quick work of latest snowfall
• Local Assistance Centers open to mountain residents this weekend
• Animal Care to launch volunteer program
• Construction Alerts: Freeway and road closures this weekend in Redlands and Bloomington
• $2.3 million grant will fund facility renovations at Prado Park
• ARMC brings greater access to advanced surgical procedures
• Pet of the Week: Margarite
---
Featured Video: Mosaics of the Mojave now on display at Victor Valley Museum
Immerse yourself in the diverse mosaic habitat and rich cultural history of the Mojave Desert on display now in Victor Valley Museum's newest exhibit. Mosaics of the Mojave: Life, Culture, and Ecology in the Mojave Desert features a walk-thru cave, native species and ancestral artifacts in a highly interactive large-scale display. The exhibit was designed in collaboration with the San Manuel Band of Mission Indians.
---
County crews making quick work of latest snowfall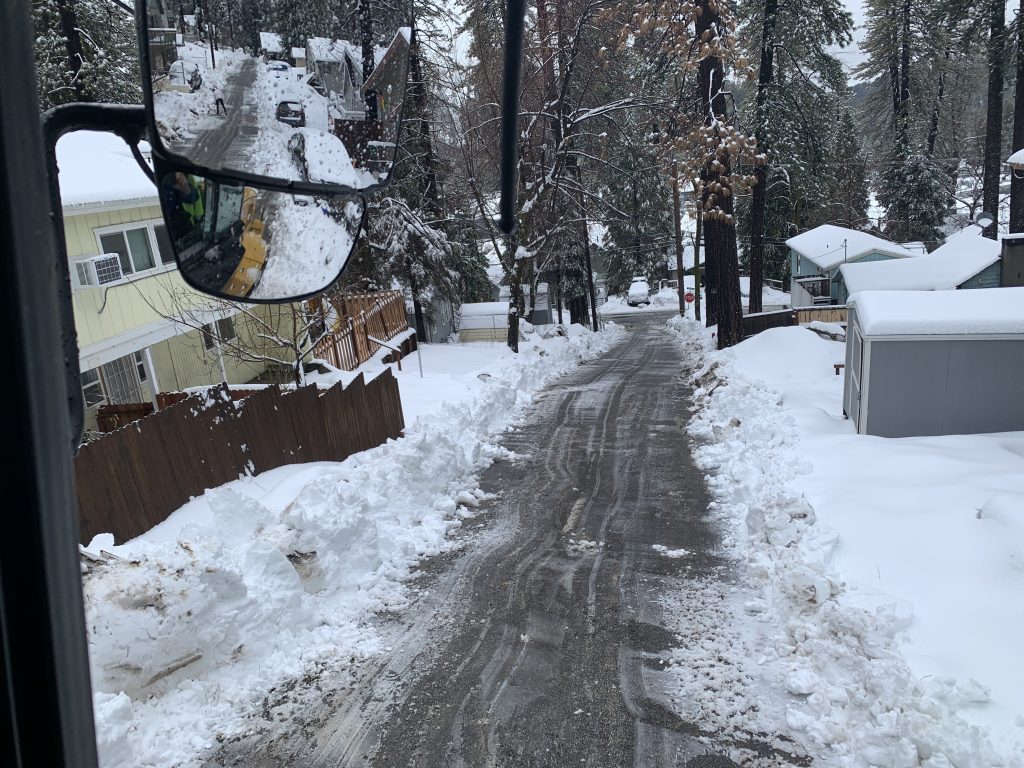 The San Bernardino Mountains were hit with another snowstorm this week, but it was far less severe than the 10 feet of snow some communities experienced during the February/early March blizzard. However, it still exceeded 15 inches in several communities.
---
Local Assistance Centers open to mountain residents this weekend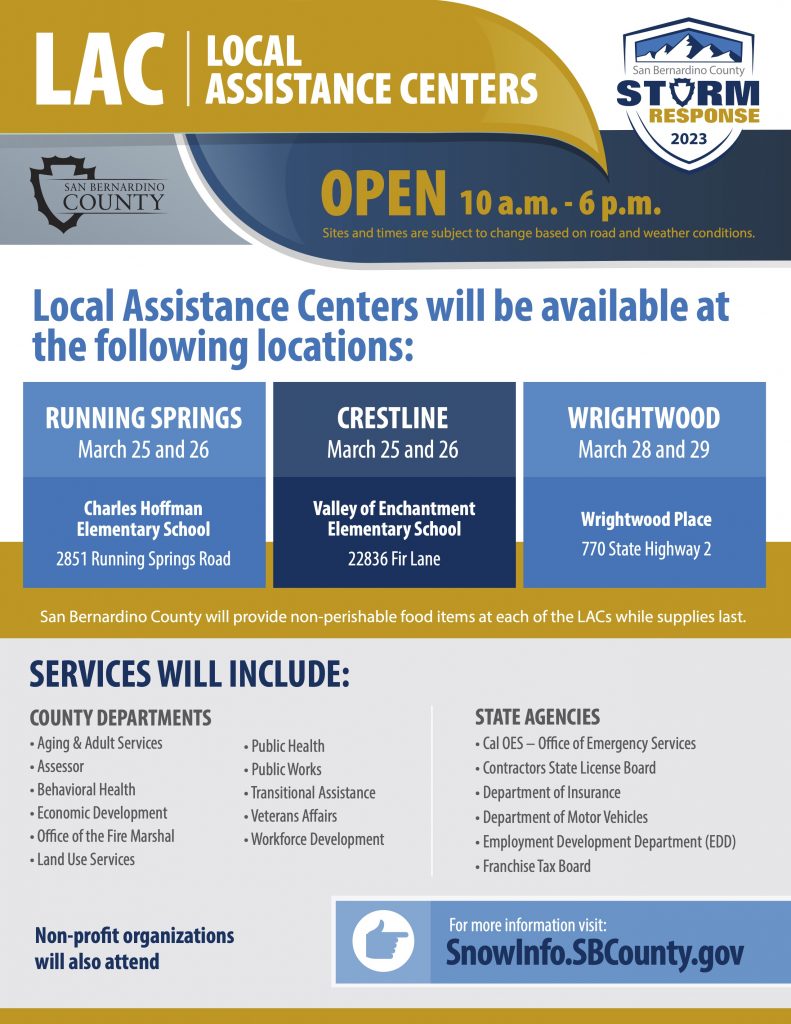 Mountain residents impacted by severe winter storms can learn about government and non-profit services available to them at one of three resource centers that will be open this weekend and next week.
---
Animal Care to launch volunteer program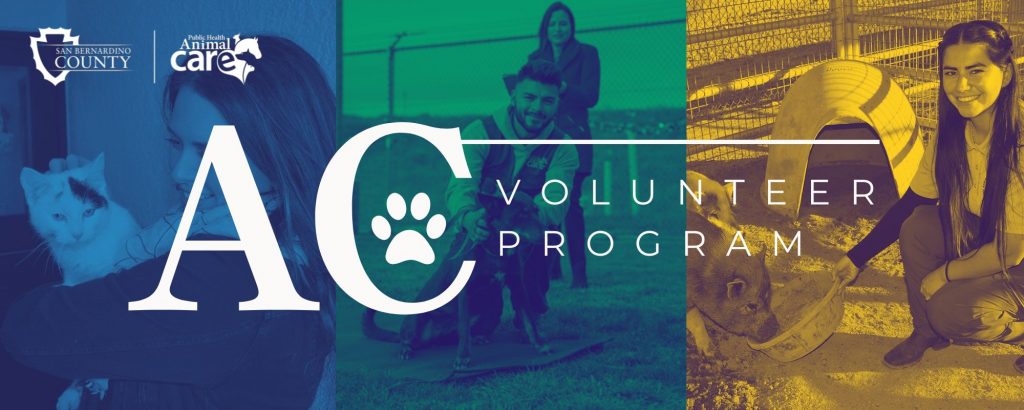 The San Bernardino County Department of Public Health is launching an Animal Care Volunteer Program on Saturday, March 25.
---
CONSTRUCTION ALERT: Full street closure of Cedar Ave. in Bloomington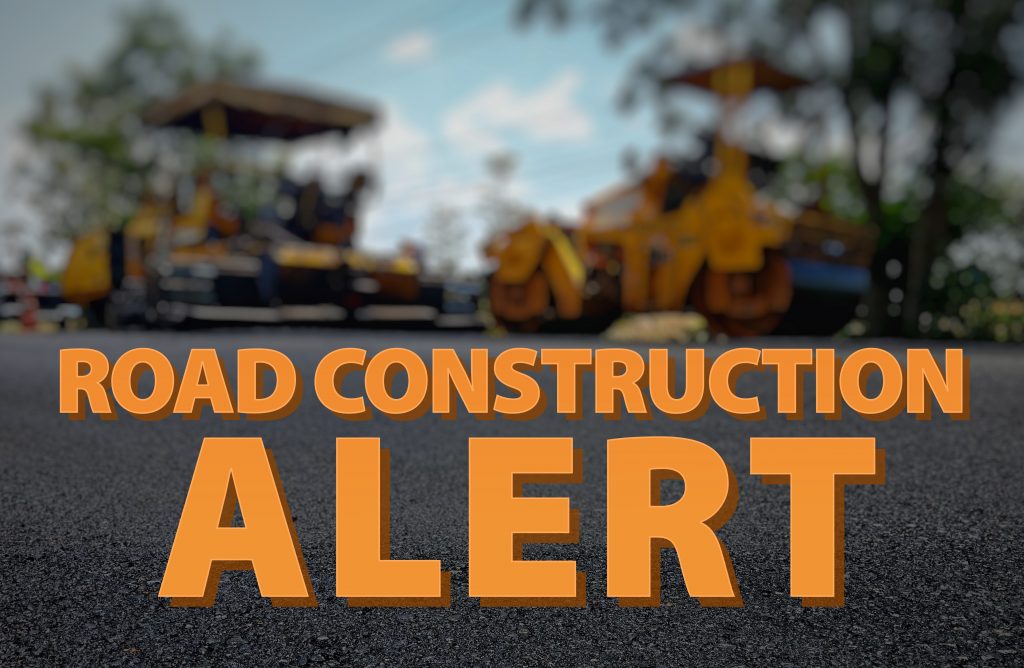 It is expected that Cedar Ave. in the unincorporated community of Bloomington will be closed in both directions from Valley Blvd. to Slover Ave. from 10 p.m. Sunday, March 26 to 5 a.m. Monday, March 27 as crews are scheduled to restripe traffic lanes.
---
$2.3 million grant will fund facility renovations at Prado Park
The snack bar at Prado Park is being renovated thanks to a $2.3 million Community Funding Grant Congresswoman Torres secured for San Bernardino County last year. Heavy rain caused water damage to the snack bar and these funds will be used to rehabilitate the open space amenity and provide residents and visitors the opportunity to enjoy the outdoors.
---
ARMC brings greater access to advanced surgical procedures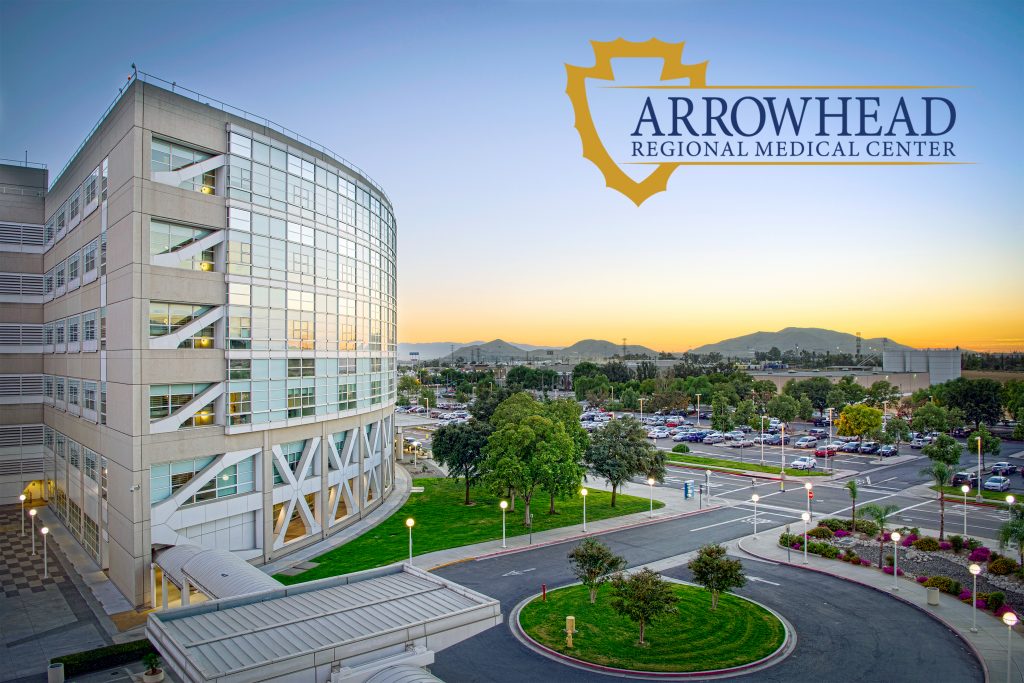 Arrowhead Regional Medical Center (ARMC) is one of just two hospitals in San Bernardino County that makes minimally invasive cancer surgery available and accessible to its patient population.
---
Pet of the Week: Margarite
Let us introduce you to the San Bernardino County Pet of the Week, Margarite. Margarite (#A776392) is an unaltered female Husky-mix, estimated to be 2 years and 1 month old.
She was found on Blake St. in Muscoy and has been at the shelter since Feb 27, 2023. Come meet Margarite at the Devore Animal Shelter, you might be her perfect human match.
For information about animals available for adoption in San Bernardino County's Big Bear and #Devore shelters, please visit San Bernardino County Animal Care at animalcare.sbcounty.gov/pets to see photographs of the pets awaiting adoption or call (800) 472-5609.
To donate to assist animals at the shelter, visit www.arffund.org.
---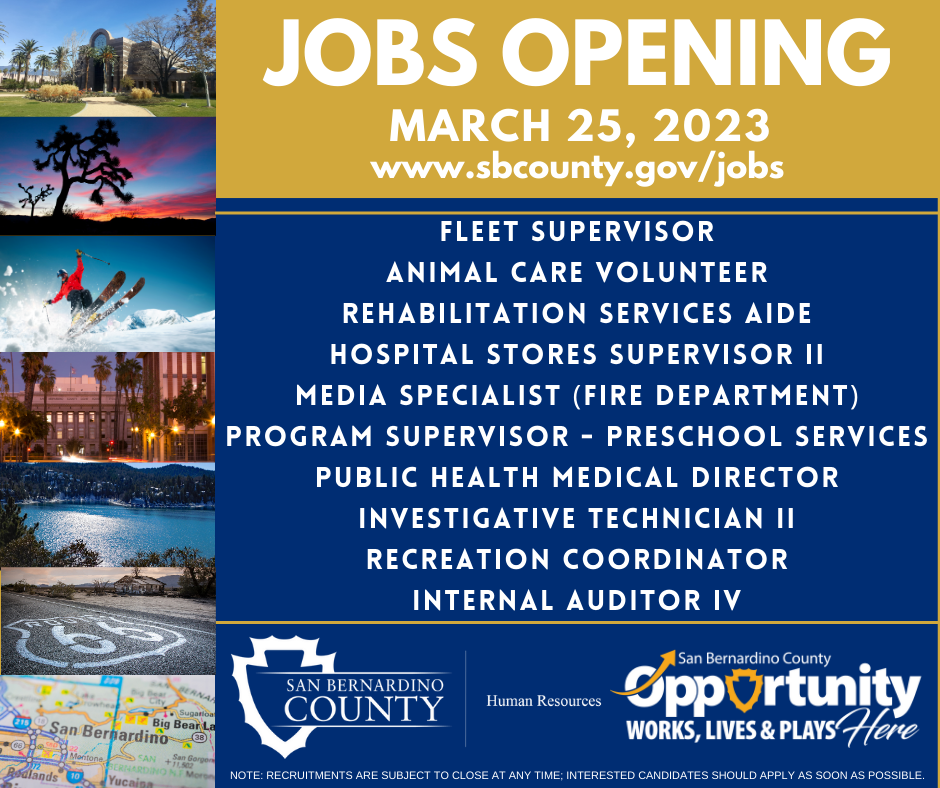 San Bernardino County has jobs that will open on Saturday, March 25.
We encourage you to apply and share these job openings with those who may be interested in them. Recruitments listed are subject to final department approval.
Check Job Opportunities for the most up-to-date recruitments.
---