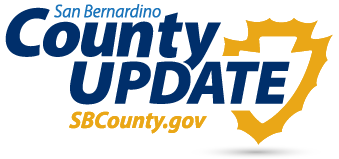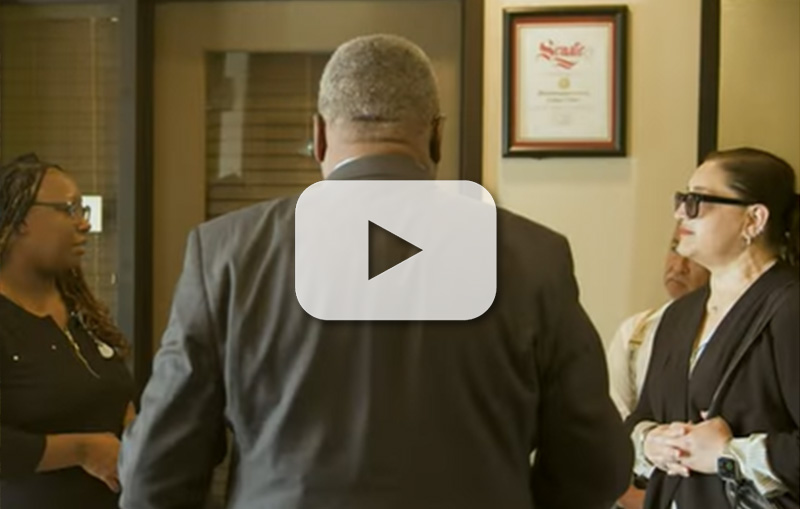 County housing leaders had an opportunity earlier this month to discuss local funding successes and opportunities as well as showcase County affordable housing projects during a visit by a top federal housing official.
Deputy Assistant Secretary for the U.S. Department of Housing and Urban Development, Claudia Monterrosa, who oversees HUD's local affordable housing and grant programs, toured the Inland Empire on May 3 to meet with various HUD grantees and view HUD-funded County housing projects.
During the San Bernardino County leg of the visit, staff from the County's Community Development and Housing Department (CDH) provided Monterrosa with an update on the County's Community Program Development grants which include the Emergency Solutions Grant (ESG), Community Development Block Grants, and the HOME Investment Partnership.
"It was an honor to host the Deputy Assistant Secretary and update her on our many successes in utilizing HUD grants," said Board of Supervisors Chair Dawn Rowe. "Our housing team briefed her on our efforts to strategically leverage other funding sources and public-private partnerships to provide housing options to San Bernardino County's homeless and at-risk residents."
Through the County's long-standing partnership with the Housing Authority of the County of San Bernardino, ESG-CV funds were used to supplement Emergency Housing Vouchers via the American Rescue Plan Act to provide funds for security deposits, application fees, and housing navigation services to assist families in finding homes. The partnership helped find permanent homes for more than 360 families that were homeless or at risk of being homeless, or who were victims of domestic violence.
The CDH team is also working with the local HUD field office to reprogram $1.5 million in expired 2017-2020 Federal ESG grant funds. Pandemic-driven housing shortages combined with a tight federal deadline prevented the funds from being exhausted during the initial spending period. These funds can be used to support emergency sheltering, street outreach, housing navigation and rapid rehousing activities.
The County has also achieved success through the leveraging of state funding opportunities. In January, the CDH team achieved the 75 percent expenditure benchmark for the $4.2M in State awarded ESG-CV funds, leaving just over $700K in funding to be expended by September 30.
In addition to discussing funding opportunities, Monterrosa's visit gave the County an opportunity to highlight its successful HUD-funding projects, including the award-winning Bloomington Grove development, which was recognized as the 2022 Transformative Community Development of the Year by the Southern California Association of Nonprofit Housing.
Bloomington Grove is the first multi-use development of its kind in San Bernardino County and the first developed under the County's Specific Plan. The 13.4-acre development is anchored by a 6,597 square-foot County-operated public library and includes 218 affordable family apartments, 70 affordable senior apartments, and a new 8,500 square-foot community center adjacent to the new Ayala Park.
The project also includes extensive sewer and water infrastructure improvements, which will pave the way for future development in Bloomington.
"Bloomington Grove is a true public-private-community partnership that has brought affordable housing, high quality community services and much needed infrastructure to a disadvantaged area," Rowe said.
---
Additional County Update News – May 12, 2023