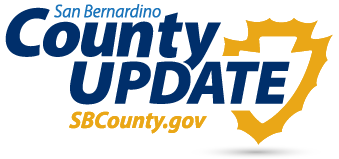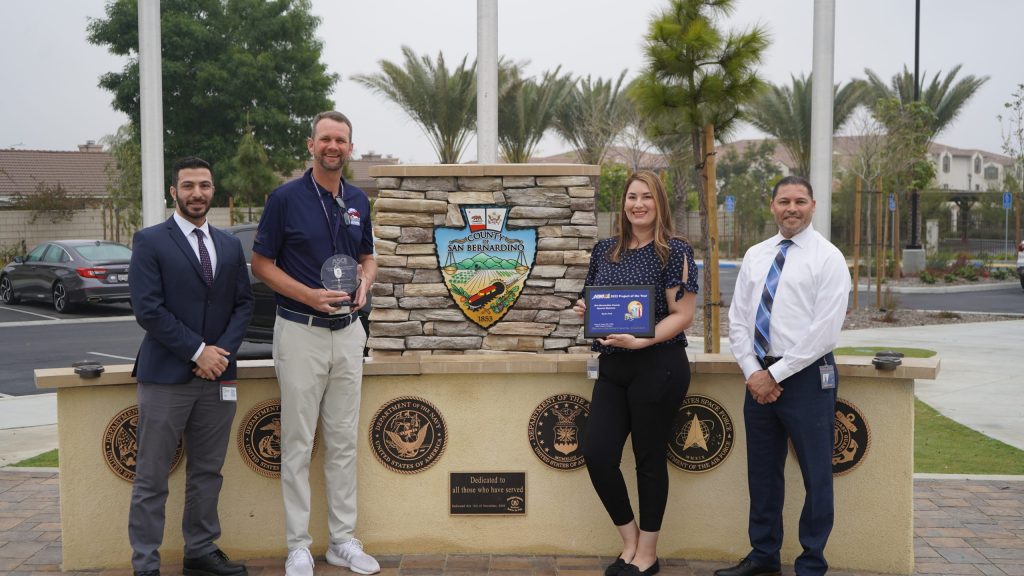 The relocated Ayala Park and new Community Center received the American Public Works Association (APWA), American Association of Civil Engineers (ASCE) and National Association of Counties (NACo) Awards for Project of the Year. The new Park and Community Center provides 200,000-square feet of facilities and services for a newly completed affordable housing complex and the community of Bloomington. Also included in the complex is the Bloomington Branch Library, completed in 2016.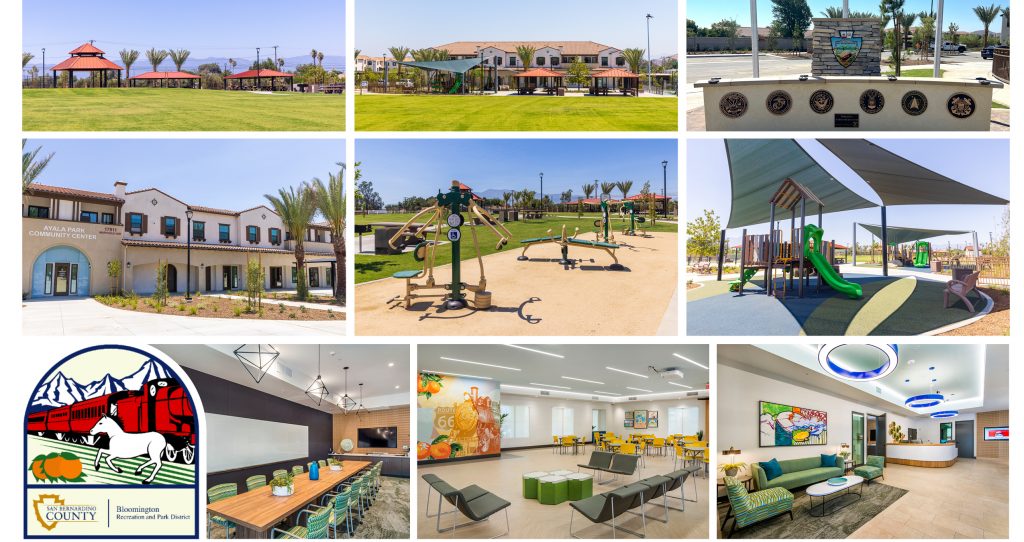 The project is funded by the Community Development Block Grant, State Park Grant Funds, and Bloomington Recreation and Park District funds. The County entered into an agreement with a park developer to design and develop the project. Additional unique features include electrical vehicle charging stations, Wi-Fi internet access, zip line, fall zone material, youth activities area, kitchen area used for senior meals and extra picnic shelters in this underserved community.
The park is a great new asset to the community and offers an array of programming. Programming can be found on the Special Districts website.
---
Additional County Update News – May 19, 2023