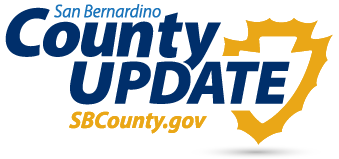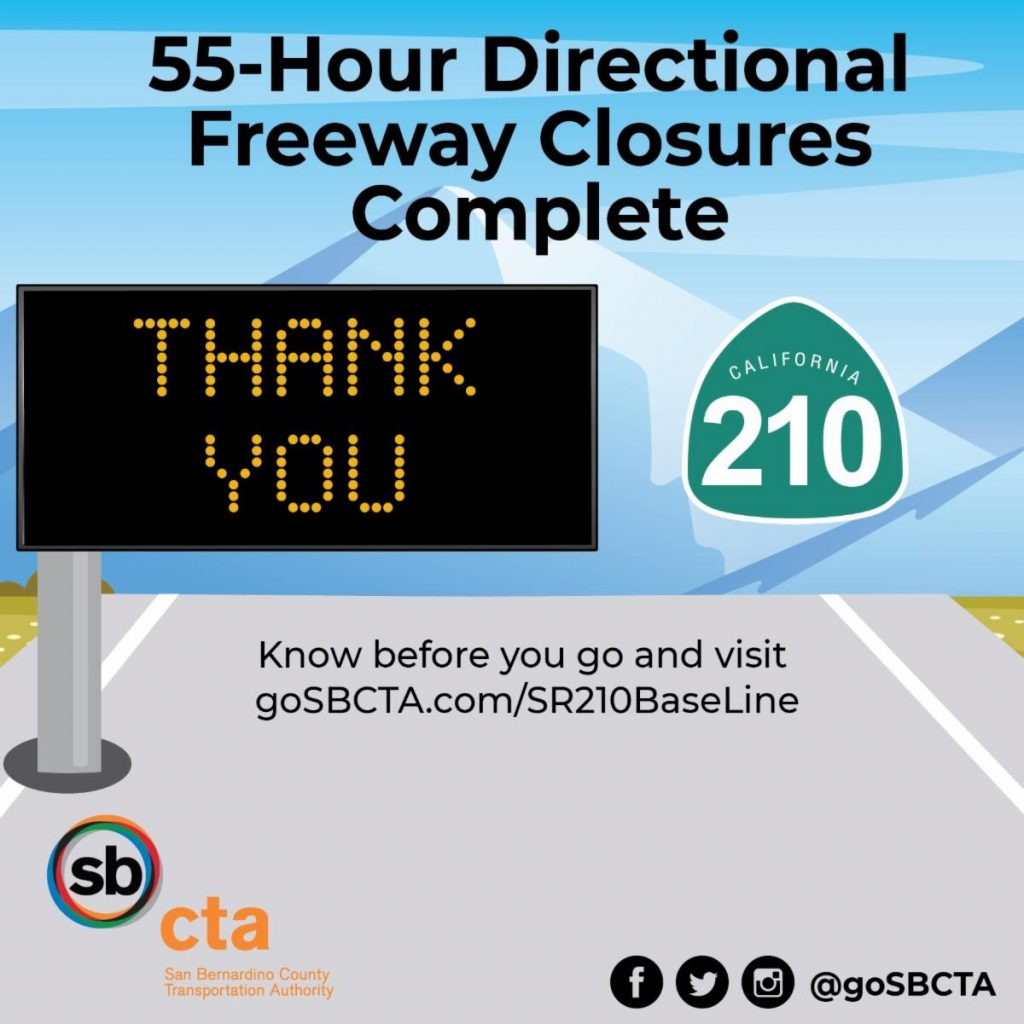 Crews completed the series of 55-hour directional closures of EB and WB SR 210 ahead of schedule and will not need to perform the sixth closure. This series of closures were the final construction milestone before project completion expected this summer.
The series of five directional, 55-hour freeway closures on SR 210 as part of the SR 210 Lane Addition and Base Line Interchange Project allowed crews to safely perform paving operations on EB and WB SR 210 at the on- and off-ramp junctures of the San Bernardino Avenue interchange.
Thank you to our teams in the field for their hard work, and to San Bernardino County drivers and our community partners for their patience and support during the closures.
---
Additional County Update News – May 26, 2023