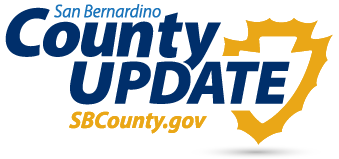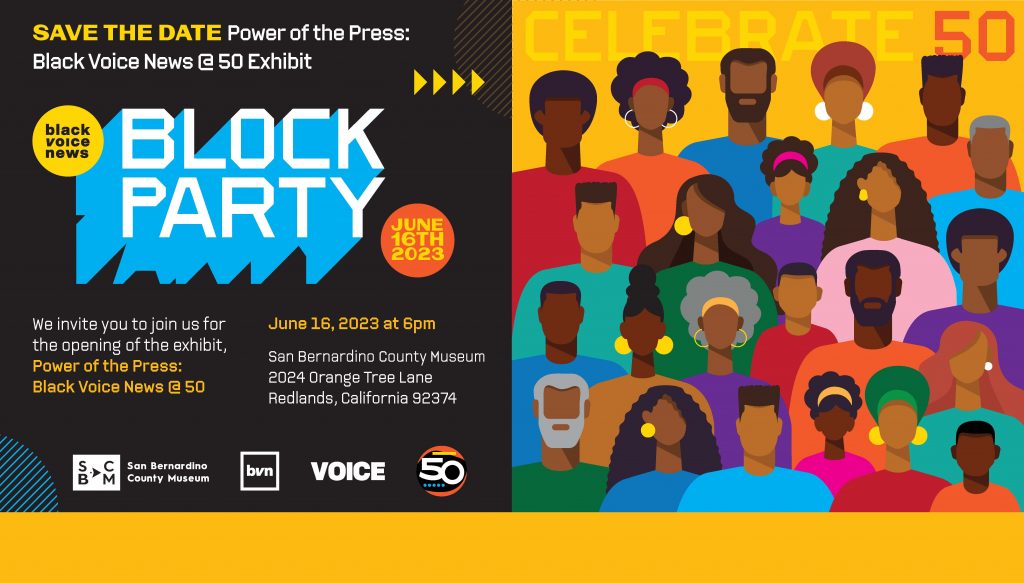 To celebrate Juneteenth this year, the San Bernardino County Museum has teamed up with Black Voice News for a new exhibit titled, Power of the Press: Black Voice News @ 50, which documents the transformation of the Black Voice News from a printed community weekly newspaper to a digital solutions-focused data reporting news organization.
Join us for an exhibit opening taking place on Friday, June 16, 2023, at 6 p.m. featuring a community mixer, a panel discussion about the importance of voting and selecting appropriate candidates for public office, a ribbon-cutting ceremony, and an opportunity to explore the exhibit that celebrates 50 years of Black Voice News. The event will be free to attend; though tickets are required for entry and are available here. The block party is sponsored by San Bernardino County Third District Supervisor and Chair of the Board, Dawn Rowe and the Inland Empire Community Foundation.
The San Bernardino County Museum is located at 2024 Orange Tree Lane in Redlands. General admission is $10 (adult), $8 (military/senior), $7 (student), and $5 (children ages 6 to 12). Children 5 and under and museum members are free. Parking is free and the museum is accessible to persons with disabilities.
For more information, visit museum.sbcounty.gov.
---
Additional County Update News – June 9, 2023