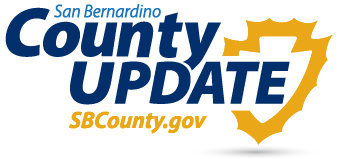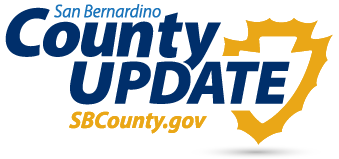 Apple Valley Airshow returns, celebrates 20 years with full military A-10 flying demo team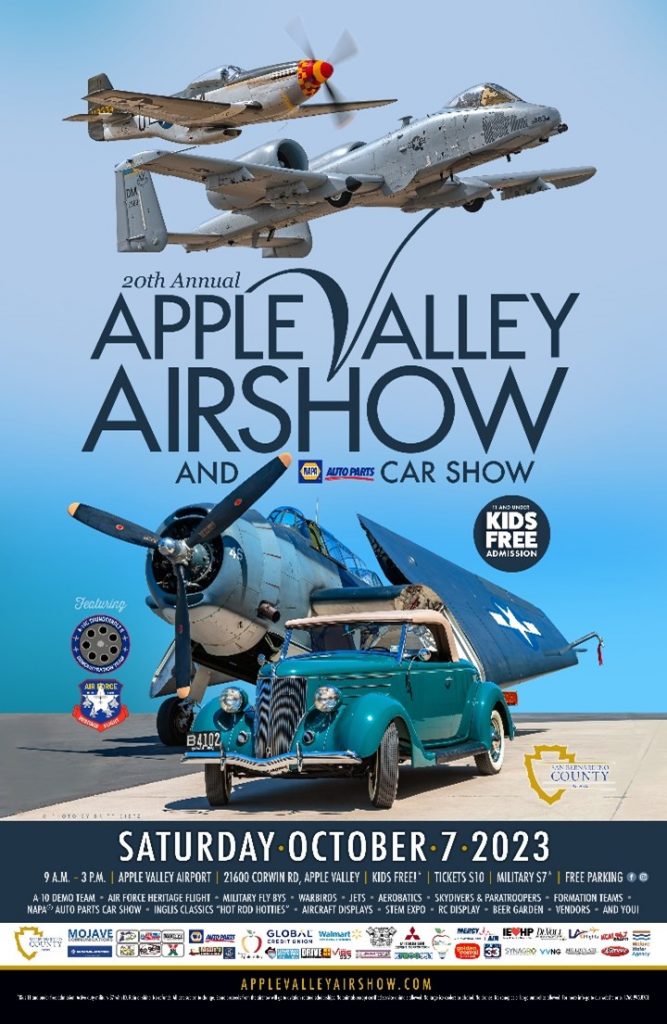 20th Annual Apple Valley Airshow and NAPA® Auto Parts Car Show is set for Saturday, Oct. 7, from 9 a.m. to 3 p.m. The Apple Valley Airshow, a family favorite event, attracts spectators from all over Southern California. This year's highlights include the USAF A-10C Thunderbolt II Demonstration Team with Capt. Lindsay "MAD" Johnson, along with the Air Force Heritage Flight Team performed by Steven Hinton in the P-51 Wee Willy II and Capt. Johnson.
This is the very first time the Apple Valley Airshow has been granted a full military Demo Team. Capt. "MAD" Johnson and ten team members are coming from Davis Monthan AFB, Arizona. "MAD" has more than 1,250 hours in the A-10 including 431 in combat in support of both Operation Freedom's Sentinel and the Resolute Support Mission.
A full schedule is planned, including Dawn Patrol RV Formation Team of seven, breathtaking aerobatics by the Undaunted Airshows formation aerobatics team of two, Air Racer Tony Higa in the Pitts S-1S, John Collver in his AT-6/SNJ "Wardog," Yuichi Takagi in the Pitts, Torrey Ward in the Micro Jet, and Chuck Coleman in the Extra 300L performing extreme aerobatics. Coleman flight trained eight actors of "Top Gun: Maverick" in the same airplane he is flying at the Airshow.
In addition to aerobatics, you will see Skydivers, Round Canopy Parachute USA Team paratroopers jumping from the C-53 Skytrooper D-Day Doll, vintage warbirds like Jason Somes in the MiG-17 jet, two North American P-51 Mustangs from Palm Springs Air Museum and TBM-3E Avenger and SBD-5 Dauntless, P-47 Thunderbolt, P-38 Lightning, and the F4U Corsair from Planes of Fame Air Museum to name a few.
Spectators will have the opportunity to meet pilots and get autographs after their performances. On the ground, you will see experimental and vintage airplane static displays, military vehicles, and the NAPA® Auto Parts Car Show "Show and Shine" along with Inglis Classics "Hot Rod Hotties."
Spectators are encouraged to stop by the NAPA® booth and pick up a form so you can vote for your favorite car.
The STEM Expo tent is fun for people of all ages, where they can learn to fly a plane, build an airplane, or a rocket! And, you won't want to miss the General Atomics display and booth where you can see what they do right here in the High Desert.
Community groups, volunteer organizations and our sponsors are a big part of the airshow. The show provides scholarships for local students in the STEM field.
You can browse booths offering information, souvenirs, food and support the Rotary Club of Apple Valley Beer Garden. Gates are open from 9 a.m. to 3 p.m.
Admission is only $10 cash, military active-duty with ID only $7 cash, children 11 and under free. Parking is free. Apple Valley Airport is located at 21600 Corwin Rd. in Apple Valley. No animals except service animals are allowed at the event.
No large coolers and no alcoholic beverages are allowed, no drones, no canopies or large umbrellas either. Bring chairs, sitting blankets, sunglasses, hats, sunscreen, ear plugs; and don't forget your camera. For a complete list on how to plan your day at the show, go to AppleValleyAirshow.com and click on FAQs. Follow us on Facebook or Instagram for the latest announcements.
---
New Book Festival Returns to Hesperia Branch Library with visit from the Mobile Dairy Classroom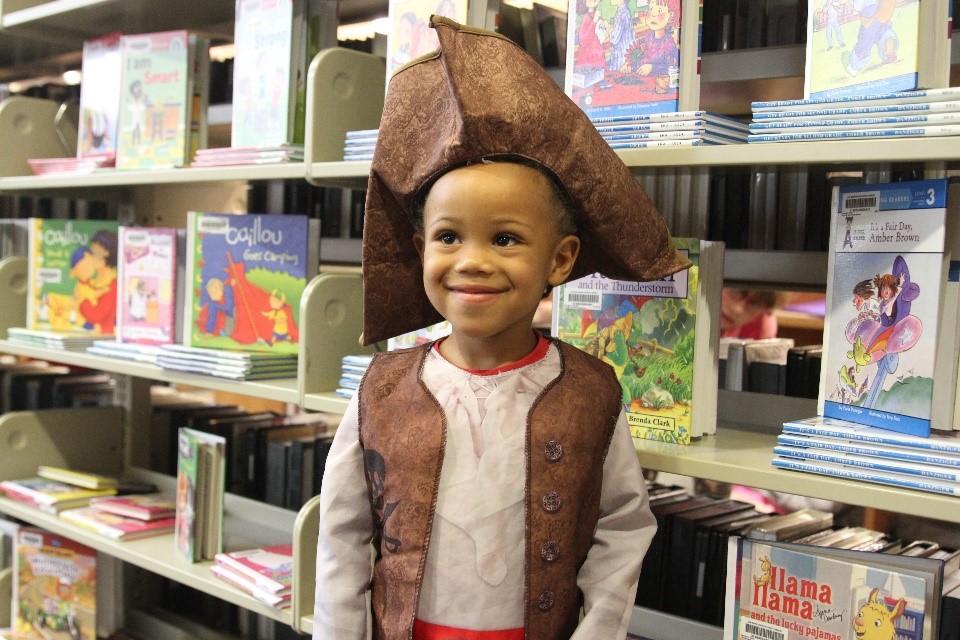 San Bernardino County Library invites residents to the Hesperia Branch Library for the return of the Annual New Book Festival! Join the Library as we celebrate a festival of arts and literature. Thousands of new books will be available for patrons for the very first time. Be among the first to crack open one of these wonderful new titles.
Don't forget to take pictures and meet special characters from your favorite superheroes to Pete the Cat! As a new feature this year, the Library will host free train rides for all ages as well as a Mobile Dairy Classroom with a live dairy cow!
Build memories in our Jumbo Block play area, create fun crafts, enjoy face painting and balloon artists, dance to a live DJ, and much more.
This event is another opportunity to celebrate and support the Countywide Vision's literacy campaign, Vision2Read as well as San Bernardino County's newest Opportunity Campaign. The Annual Hesperia New Book Festival will take place on Saturday, Sept. 30, from 2 to 6 p.m.
Visitors should bring their library card, as every 15 items checked out during the event earns visitors an opportunity drawing ticket for a chance to win awesome prizes. All activities are free and open to all ages.
The Hesperia Branch Library is at 9650 7th Ave. in Hesperia.
The San Bernardino County Library System is a dynamic network of 32 branch libraries that serves a diverse population over a vast geographic area. The County library system strives to provide equal access to information, technology, programs, and services for all people who call San Bernardino County home.
The library plays a key role in the achievement of the Countywide Vision by contributing to the educational, cultural, and historical development of our County community.
The library would like to thank the San Bernardino County Board of Supervisors for their continued support.
For more information about the San Bernardino County Library System, please visit www.sbclib.org or call (909) 387-2220.
---
County Museum unveils Hispanic heritage art exhibit in celebration of Hispanic Heritage Month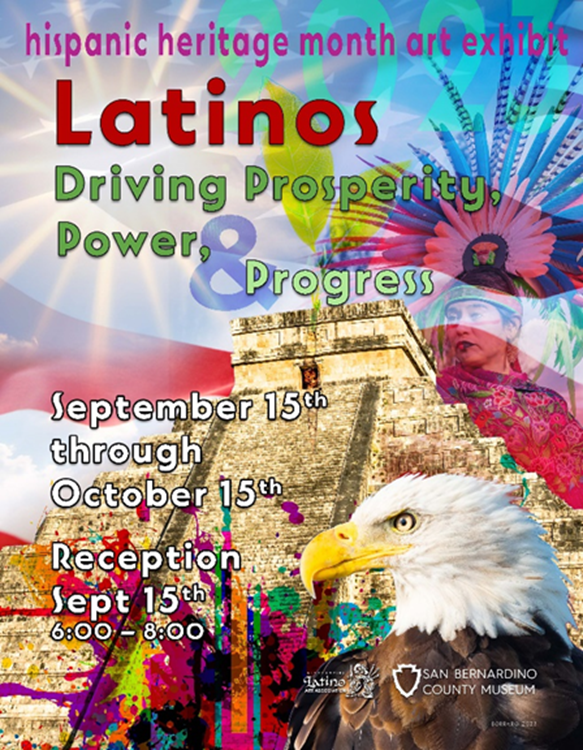 In celebration of Hispanic Heritage Month, the San Bernardino County Museum launched a new exhibit titled "Latinos: Driving Prosperity, Power, and Progress in America," which is now open to Oct. 15.

The 2023 theme recognizes the significant achievements of the Hispanic community in politics and industry. Organized and curated in partnership with the Inland Empire Latino Art Association, the exhibit features work by local Inland Empire artists.

General admission is $10 (adult), $8 (military or senior), $7 (student), and $5 (children between the ages 6 and 12). The museum offers free admission to Museum Association members and children under the age of five. Additionally, parking is free and the museum is accessible to persons with disabilities. For more information, visit museum.sbcounty.gov.
---
Calico Ghost Town celebrates its 57th annual Calico Days event with games, miner's competitions
San Bernardino County Regional Parks and Calico Ghost Town are excited to celebrate its 57th annual Calico Days event, which will be held Sept. 23-24 at Calico Ghost Town. The event, focusing on the spirit of the Old West, will feature an 1880s costume contest, reenactment skits, pie-eating contest, Miner's Triathlon competition, Burro Run competition, Bucket Brigade contest, live musical performances and more.
The Miner's Triathlon will be held on Saturday, Sept. 23 and the Burro Run along with the Bucket Brigade will be held on Sunday, Sept. 24. The triathlon for men and women competitions include rock pulling, muckraking and tug-of-war events.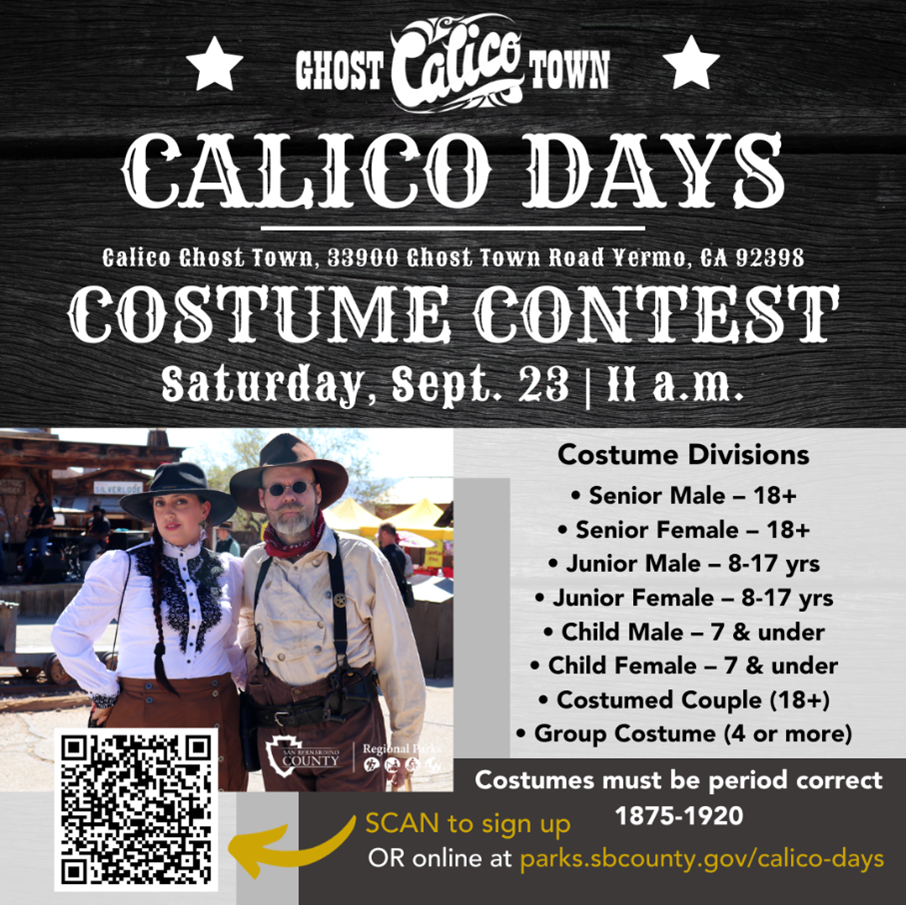 Burro Race is a competition featuring contestants guiding their burro from station to station across town to be the first to reach the finish line. The Bucket Brigade is a race to see whose team can scoop and pass buckets of water to fill up the water barrel first.
Food options during the event include the Calico Restaurant, Old Miner's Café, Lil's Saloon and more. Attendees can also visit Calico shops and attractions including Maggie Mine, Mystery Shack, Dorsey's Gourmet Dog House shop and the Odessa Railroad train ride. Calico is pet-friendly and leashed pets are welcome.
This family-friendly event embraces the life and culture of the 1880s when Calico was a bustling silver mining town from 1881 through the late 1890s, when Calico began to see a steady decline in population as silver lost its value and people fled the town.
At the height of its glory, the town's population rose to about 1,200 people in 1887, and had about 22 saloons, a schoolhouse, post office, its own version of a Chinatown, a cemetery and its own newspaper. The town produced about $86 million in silver and about $45 million in borax hauling its product by the infamous 21-Mule Team.
In 1966, Walter Knott, the founder of Knott's Berry Farm, donated Calico to San Bernardino County, which assigned management to the Regional Parks Department.
With the support of the Board of Supervisors and the Countywide Vision, San Bernardino County Regional Parks continues to achieve the vision's goals through the Vision2BActive campaign of promoting recreational activities, services and programs.
The 57th annual Calico Days event will be held from 9 a.m. to 5 p.m. Ticket prices are $10 per adult and $5 for children ages 4-11. Children ages 0-3 are free. For more details and a daily schedule of events, visit parks.sbcounty.gov/calico-days. For prices on all Calico attractions or for ghost tours, visit www.calicoattractions.com.
Calico Ghost Town offers full and partial camping at the park. Reservations may be booked directly online at www.sbcountyparks.com. Cabins and bunkhouses are also available.
Calico Ghost Town is located off the I-15 at Ghost Town Road in Yermo, just 10 miles north of Barstow located at 36600 Ghost Town Road in Yermo.
---
Family-friendly Harvest Festival, haunted hayride kicks off fall season with ghoulish fun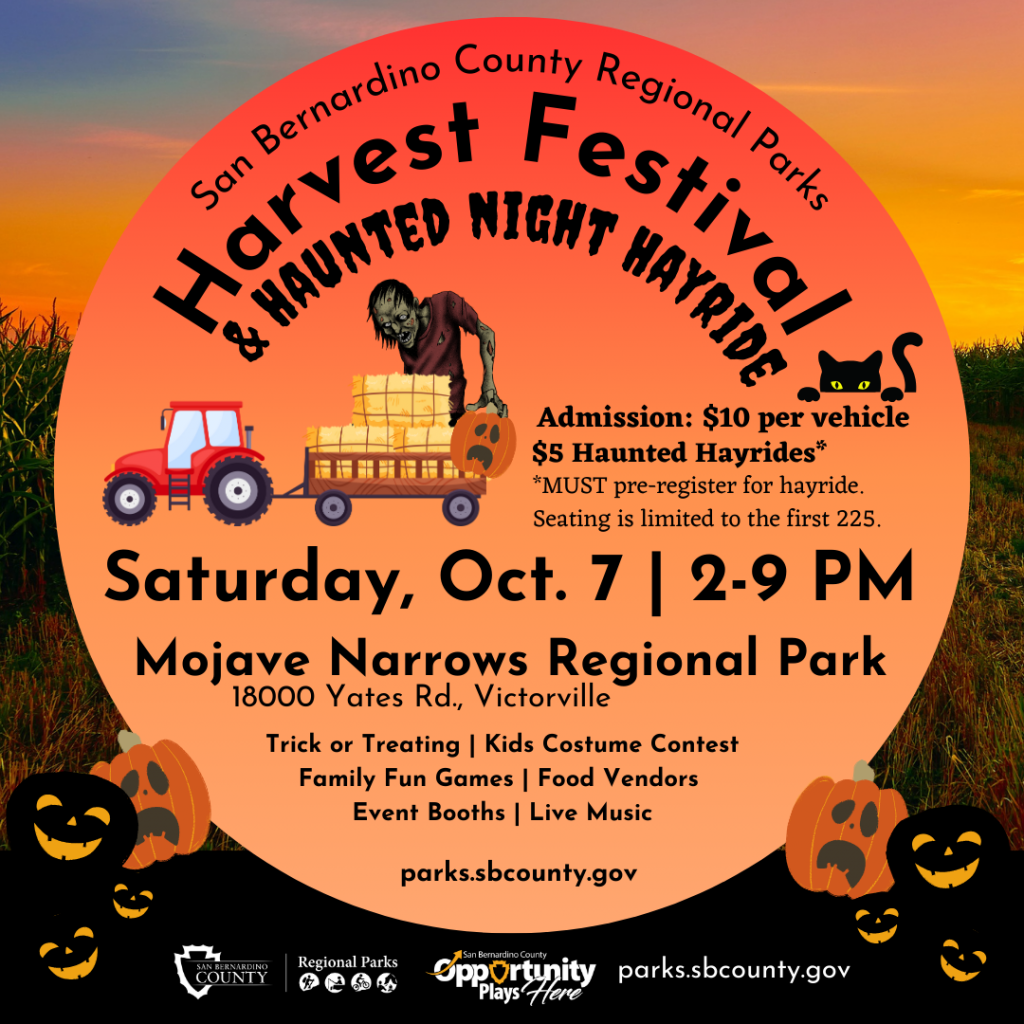 Mojave Narrows Regional Park will host its first Harvest Festival and Haunted Hayride event on Saturday, Oct. 7, from 2-9 p.m. The festival celebrates the beginning of fall with a touch of Halloween spookiness in the haunted hayride. The event will also include trick-or-treating, kids costume contest, family games, event booths, live music, food and more.  
The hayride seating is limited to the first 225 who pre-register and registration will be available soon! Please check www.sbcountyparks.com. The hayrides will be scheduled from 7 to 9 p.m. (9 p.m. being the last ride out of the night). The rides will run every 15 minutes with a maximum of 25 people per wagon. 
The event will be held rain or shine, and no refunds will be issued. Park entry can be prepaid in combination with the hayride tickets or separately. Barcodes will be issued in the confirmation email and will provide entry to the park and hayride.
Hayride Information
NOTICE: Please arrive at least 10 minutes prior to your hayride departure time. Allow yourself time for entry to the park, parking, walking to the stables and checking in for the hayride; this may take some time (based on entry wait and walking time).
Confirmation Barcode
Please have your barcode ready for scanning. The barcode is on your confirmation receipt and will be used at the gate to enter the park, and also to check-in for the hayride.
Arrive on Time
The wagon will not wait for late arrivals. If you are not on time your seat may be forfeited.
The Haunted Hayride experience will contain some special effects, but not limited to strobe lights, intense sound, extreme and graphic visual effects and fog machines.
Not Recommended for Small Children
Due to the nature of the special effects and sound, the Haunted Hayride may not be suitable for children under the age of 13.
Hayride Rules
No food or drink permitted while on the ride.
No smoking or vaping allowed on the ride.
No standing in the wagon while moving. The ride may be bumpy and unstable at times.
Keep all your personal belongings in your care.
No strollers or car seats allowed on the wagon.
No flash photography or video recording during the ride.
No pets allowed on wagon (except certified service dogs).
Park admission is $10 per vehicle and $5 for hayride tickets. Regional Parks is excited to bring this event to the high-desert communities and intends to add host this as an annual event every year. For more information on Regional Parks, visit parks.sbcounty.gov. Mojave Narrows Regional Park is located at 18000 Yates Rd. in Victorville.
---
Additional County Update News – September 22, 2023
County Fire breaks ground on a new fire station in the City of San Bernardino
Celebrate National Recovery Month at the Sound of Recovery II free community concert
Arrowhead Regional Medical Center appoints John H. Brill as Chief Medical Officer
County receives $2M for improvements to Wellspring Crisis Residential Treatment Center in Fontana
County leaders unveil new Animal Care Center sign
Paws-itive Choices for Happy Pets campaign educates new pet owners on the responsibilities of adoption
Free Home Run for Health baseball game scores county recognition, raises public health awareness with fans
Preschool Services, Behavioral Health programs provide pathways for parents to build family skills
Things to do in San Bernardino County
Pet of the Week
Jobs of the Week