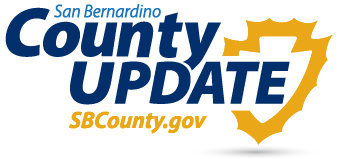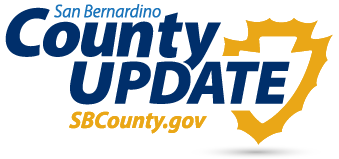 First 5 San Bernardino (F5SB) and the San Bernardino County Department of Public Health (DPH) local oral health program, Smile SBC, recently received an Achievement Award from the National Association of Counties (NACo) for deploying a bilingual (English/Spanish) oral health advertising campaign. The 2023 NACo Achievement Awards Program honors innovative county government programs throughout the nation.
F5SB and Smile SBC were recognized in the health category for the "Little Teeth, Big Responsibility" comprehensive campaign designed to raise awareness about the importance of and need for proper oral hygiene and twice-yearly dental visits for children five years of age and younger.
"Public Health was excited to partner with First 5 San Bernardino for the second year in a row to promote the 'Little Teeth, Big Responsibility' campaign," stated Josh Dugas, director of San Bernardino County Department of Public Health. "Childhood oral care lays the foundation for a lifetime of good dental health. While tooth decay is the most common chronic childhood disease, it is crucial to recognize that it is preventable through proper oral hygiene practices."
Launched during National Children's Dental Health Month in February, the primary goal of the campaign was to bring awareness to parents, community leaders, partners and the public about the importance of oral health for young children using targeted core messages. A variety of tactics were deployed including campaign images and messaging, a social media toolkit, social media posts, paid advertisements, billboards, eNewsletter article, video and press release. The campaign produced successful results including 5.8 million impressions and an increase of social media followers by 3.75%, with an engagement rate of 18%.
The second goal was to increase traffic to the SmileSBC.org "Find a Dentist" webpage that connects the public to nearby dentists for care appointments. A noticeable uptick representing 3,000 new users to the website was a direct result of the campaign's impact.
F5SB Executive Director Karen Scott expressed her pride in the organization receiving its third collaborative NACo award. "The 'Little Teeth, Big Responsibility' campaign is very important because oral health habits need to begin at an early age to contribute to a child's overall health," Scott stated. "Our partnership with DPH/Smile SBC is doing great things for our county's littlest children, and this award further validates the benefits of uniting to promote an aligned strategy," Scott concluded.
Under the leadership and support of the San Bernardino County Board of Supervisors, San Bernardino County departments won 160 NACo 2023 Achievement Awards, an impressive number that nearly doubled last year's record of 82 awards making San Bernardino County the top county in the nation for the second year in a row. This award was uniquely special for Fifth District Supervisor Joe Baca, Jr. and Joshua Dugas, who serve as commissioners for First 5 San Bernardino, and both participated in the "Little Teeth, Big Responsibility" event held on February 2 at Roberts Elementary School in San Bernardino.
---
Additional County Update News – October 27, 2023