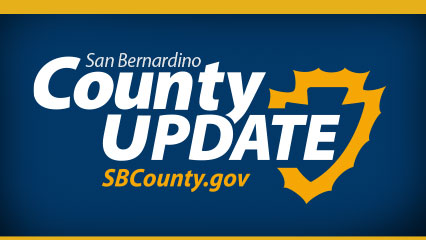 • Featured Video: County hosts Local Assistance Center in Wrightwood
• Mountain Small Business Grant applications now available online
• Report potholes using SeeClickFix app
• Public Works announces downtown San Bernardino improvement project
• Free VITA tax services for eligible county residents
• Join the conversation, discuss ideas to improve our community's health
• Behavioral Health seeking proposals for prevention and early intervention services for African American/Black children
• NASA-inspired children's space now open at Chino Hills Library
• Join Regional Parks and the Easter bunny for an Easter egg hunt this Sunday
• Pet of the Week: Dream
---
Featured Video: County hosts Local Assistance Center in Wrightwood
­­Representatives from more than a dozen County departments participated in a Local Assistance Center in Wrightwood where residents were connected to various programs aimed to help them recover from severe winter weather across the region. Non-perishable food items and household supplies were also distributed at a C-POD (commodity point of distribution).
---
Mountain Small Business Grant Program applications now available online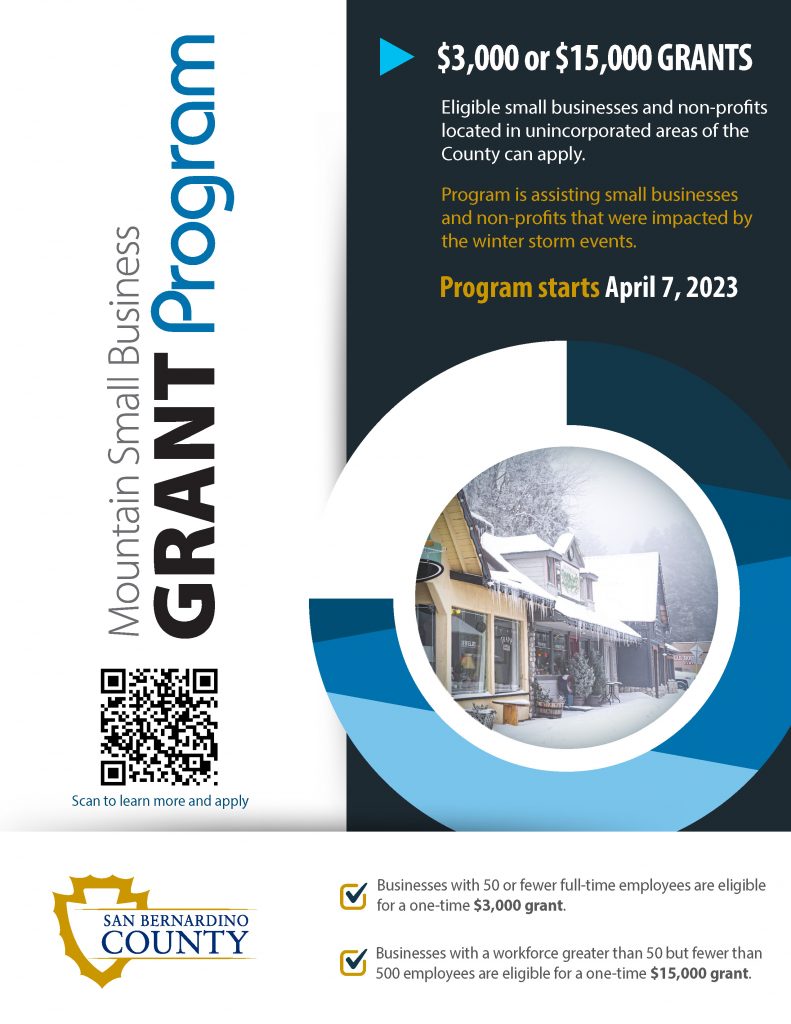 Applications are now available for the Mountain Small Business Grants Snow Response Program. Eligible small businesses and non-profit organizations located in unincorporated areas of the County can now apply. Learn more about the program and apply online here.
---
Report potholes using SeeClickFix app­­­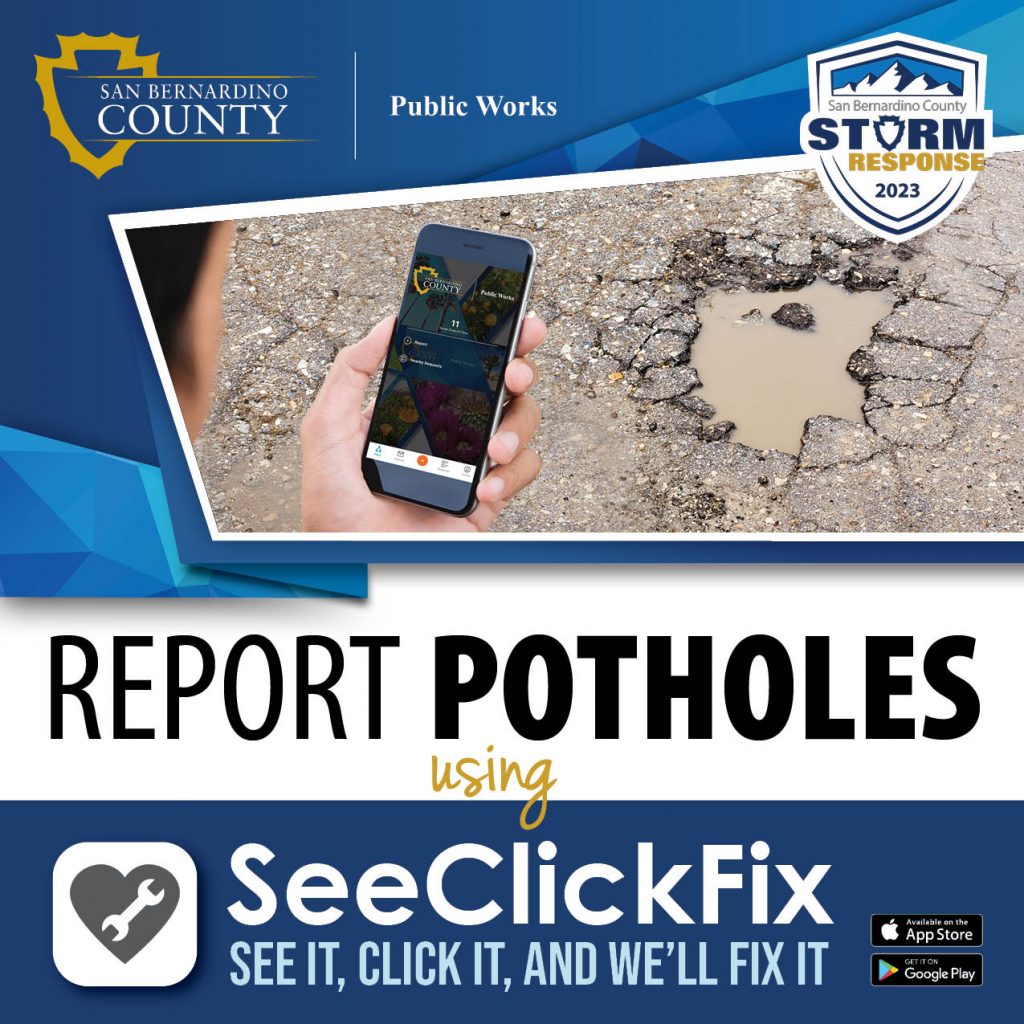 Roads across the county are showing signs of damage with new cracks and potholes caused by recent rain and snow.
Public Works is aware of many potholes that have developed during weeks of wet weather. Because repair materials do not bond well, if at all, when it's cold and wet, crews will begin making repairs after the weather heats up and the roads dry out.
---
Public Works announces downtown San Bernardino improvement project
San Bernardino County Public Works is excited to announce the Little Third Street and Little Tippecanoe Avenue improvement project which is located in downtown San Bernardino. The project provides over half a mile long of improvements and is funded through a federal earmark and Measure I.
---
Free VITA tax services for eligible county residents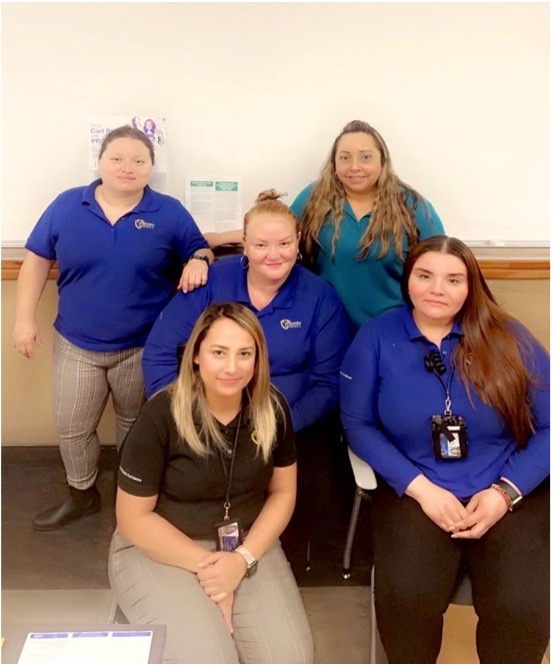 The federal and state income tax filing deadline is quickly approaching with less than a month to go. The Transitional Assistance Department's (TAD) Volunteer Income Tax Assistance (VITA) staff has been busy helping low-to-moderate income taxpayers throughout San Bernardino County meet the April 18 filing deadline.
---
Join the conversation, discuss ideas to improve our community's health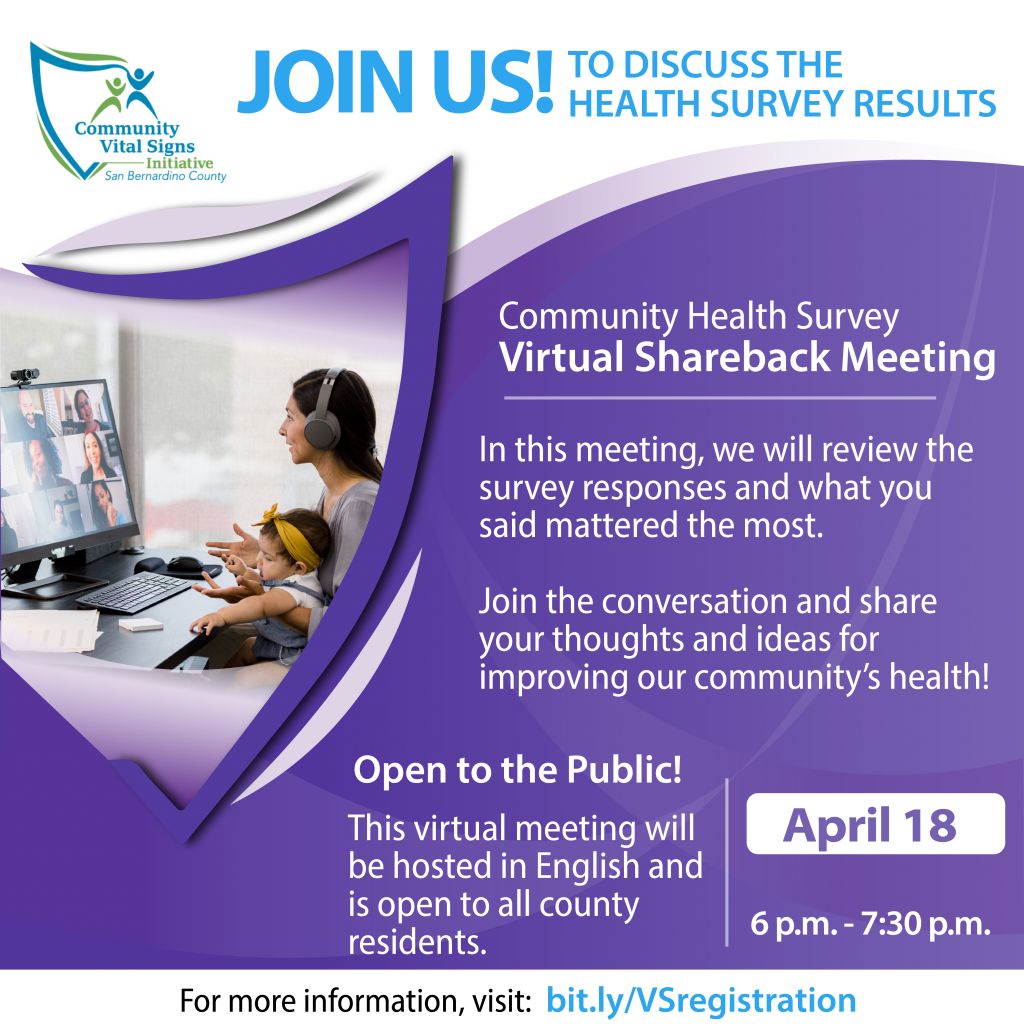 Community Vital Signs is inviting the community to discuss the results of a recent health survey during a Virtual Shareback Meeting via Zoom on April 18 from 6 to 7:30 p.m.
---
Behavioral Health seeking proposals for prevention and early intervention services for African American/Black children within San Bernardino County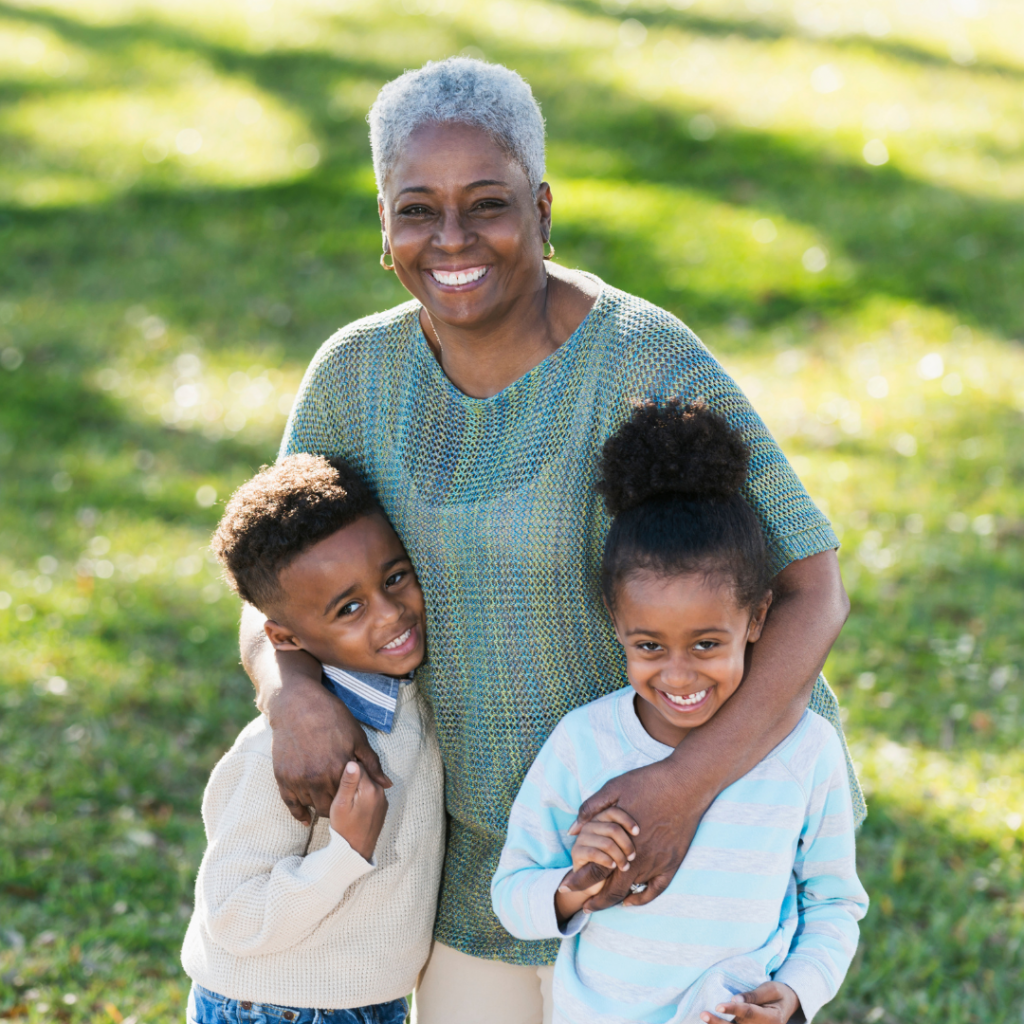 The San Bernardino County Department of Behavioral Health (DBH) is seeking proposals from interested and qualified organizations and agencies to provide a proposed plan for an initiative to serve African American/Black children and youth.
---
NASA-inspired children's space now open at Chino Hills Library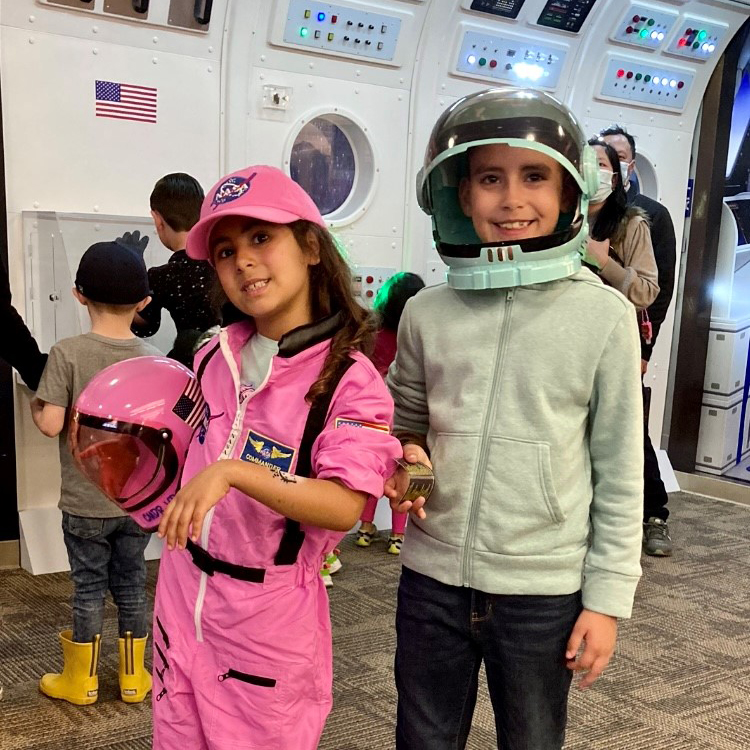 On Saturday, March 18 the San Bernardino County Library celebrated the reopening of the James S. Thalman Chino Hills Branch Library's Children's Space. The event was jam-packed with fun crafts, face painters, and a special visit from the renowned retired astronaut and Chino Valley native, Jose Hernandez.
---
Join Regional Parks and the Easter bunny for an Easter egg hunt this Sunday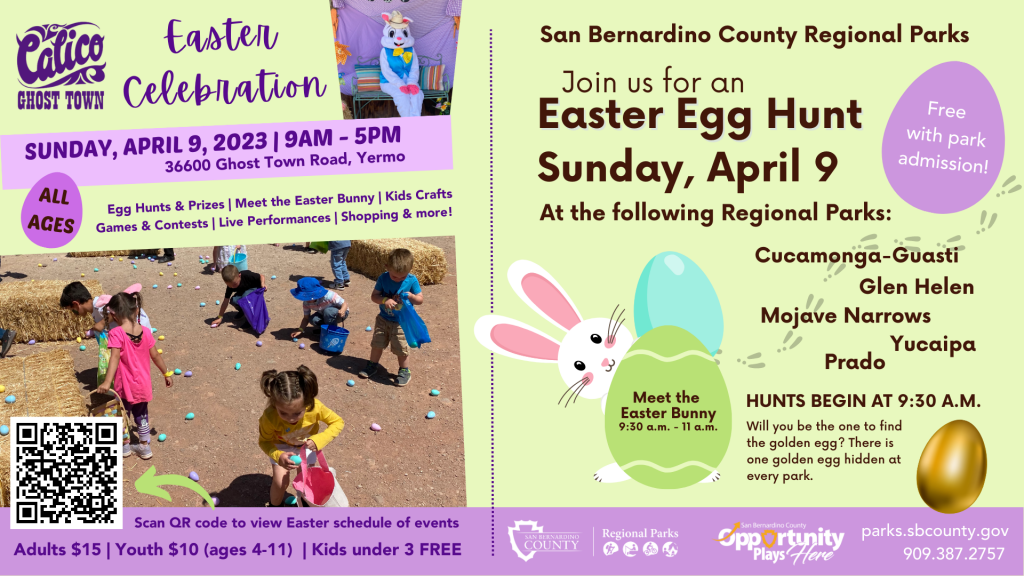 Regional Parks will be hosting photo opportunities with the Easter bunny and a golden egg hunt at Cucamonga-Guasti, Glen Helen, Mojave Narrows, Prado and Yucaipa Regional Parks on Sunday, April 9 beginning at 9:30 a.m. There will be an opportunity to meet the Easter bunny for photos from 9:30 to 11 a.m. There is a golden egg hidden at each park and a prize will be awarded to the first to find it.
---
Pet of the Week: Dream
This week's Pet of the Week is Dream (#A777364). Dream is a fun-loving, playful pup who can't wait to meet you. She is an unaltered female Shepherd mix who is estimated to be 10 months old.
Dream was found near 14th St and Ave. E in Yucaipa and has been at the shelter since March 24. She is available for adoption today at the Devore Animal Shelter.
For information about animals available for adoption in San Bernardino County's Big Bear and #Devore shelters, please visit San Bernardino County Animal Care at animalcare.sbcounty.gov/pets to see photographs of the pets awaiting adoption or call (800) 472-5609.
To donate to assist animals at the shelter, visit www.arffund.org.
---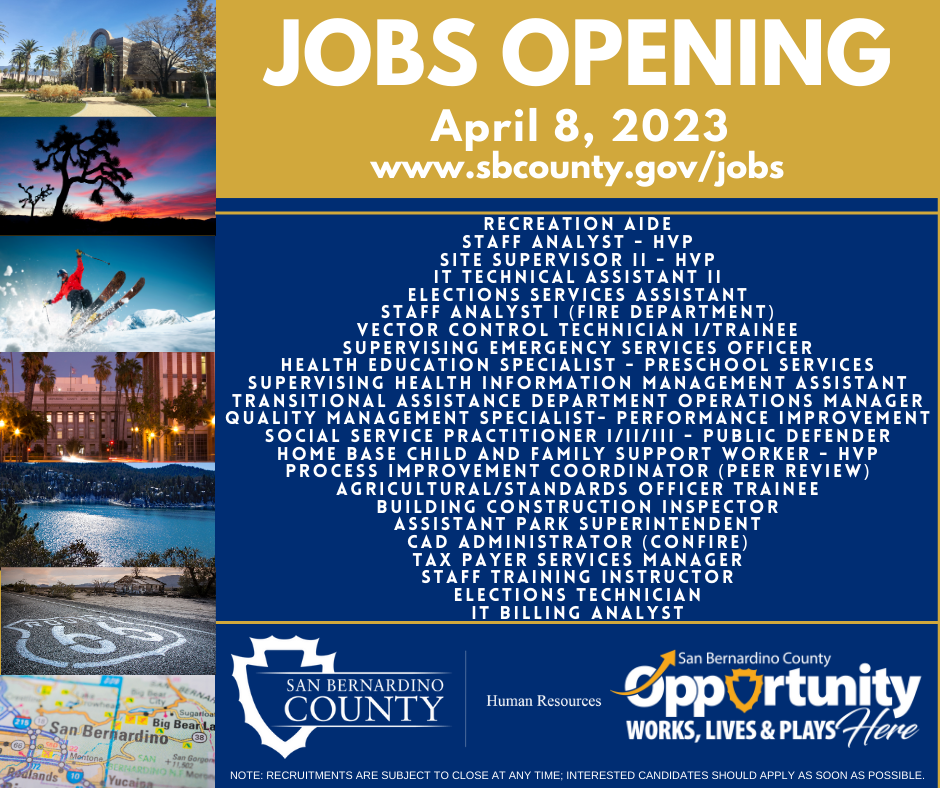 San Bernardino County has jobs that will open on Saturday, April 8.
We encourage you to apply and share these job openings with those who may be interested in them. Recruitments listed are subject to final department approval.
Check Job Opportunities for the most up-to-date recruitments.
---