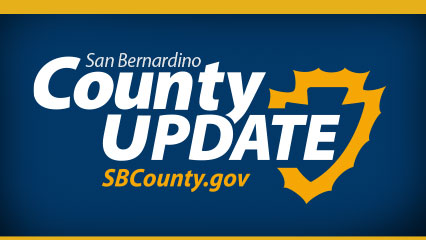 • Opportunity Works at San Bernardino County's Department of Behavioral Health
• Snow Removal Reimbursement Program ends today
• High school voter education program focuses on getting young people involved in voting
• Discuss ways to improve our community's health during a virtual meeting Tuesday
• Freeway closures scheduled in Redlands and Bloomington this weekend
• High Desert job seekers invited to hiring event at Adelanto Stadium
• Every book counts! Collect your free sun hat at any County Library in April
• Pet of the Week: Daus
---
Opportunity Works at San Bernardino County's Department of Behavioral Health
Department of Behavioral Health Program Manager I, Jill Smith shares how she has built a successful career since joining the County in 2006. Hear what she values most in her work and learn about the fantastic opportunities available to San Bernardino County employees.
See for yourself why San Bernardino County is a great place to live, work and play! Click here to learn more about career opportunities in public service.
---
Snow Removal Reimbursement Program ends today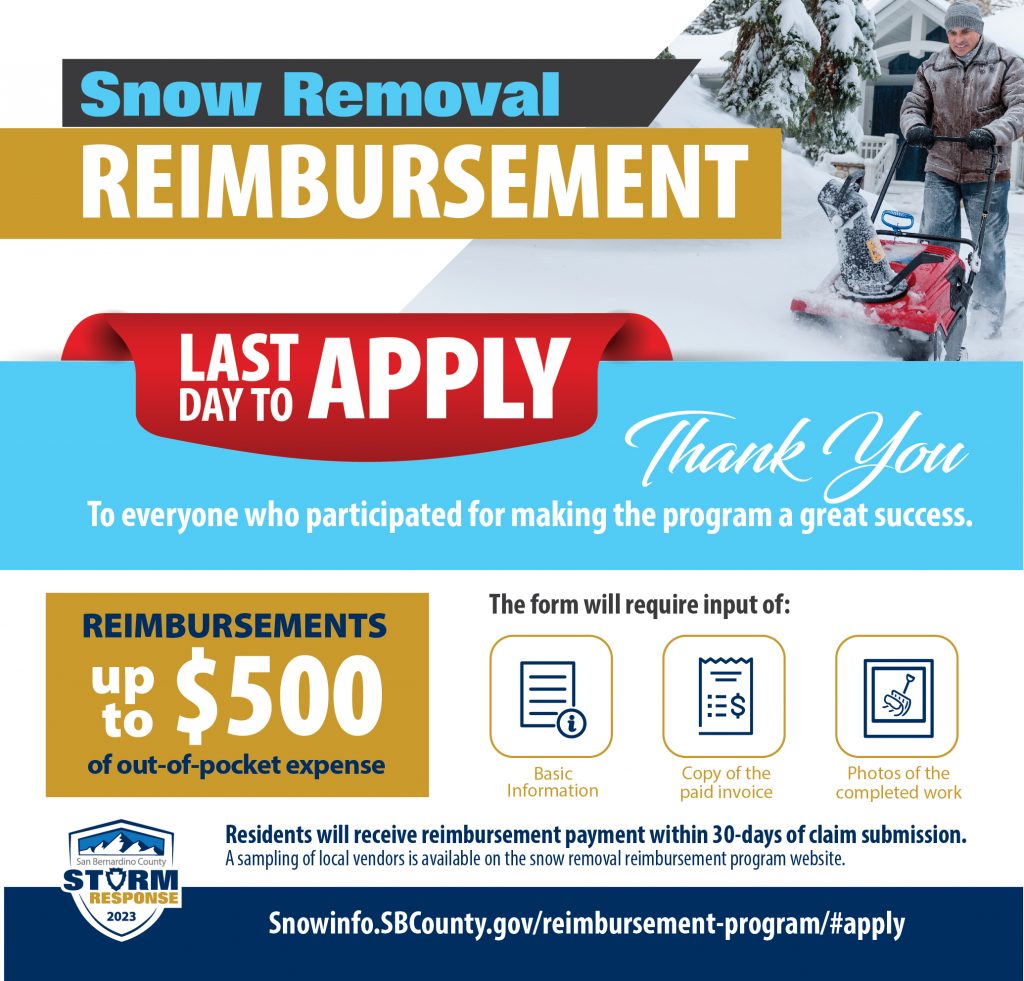 Today is the last day to join the more than 4,000 mountain residents who have been helped by the County's Snow Removal Reimbursement Program.
The $1.75 million allocated by the Board of Supervisors to fund the program is expected to be depleted by the applications still bring processed and any that might be submitted today.
---
High school voter education program focuses on getting young people involved in voting
There was a time when San Bernardino County teens had to wait until they were 18 to participate in the political process. Not anymore.
"Today, 16- and 17-year-olds can pre-register to vote and serve as student poll workers," said San Bernardino County Registrar of Voters Stephenie Shea. "These are great ways to nurture the interest of young people who are eager to participate in voting."
---
Discuss ways to improve our community's health during a virtual meeting Tuesday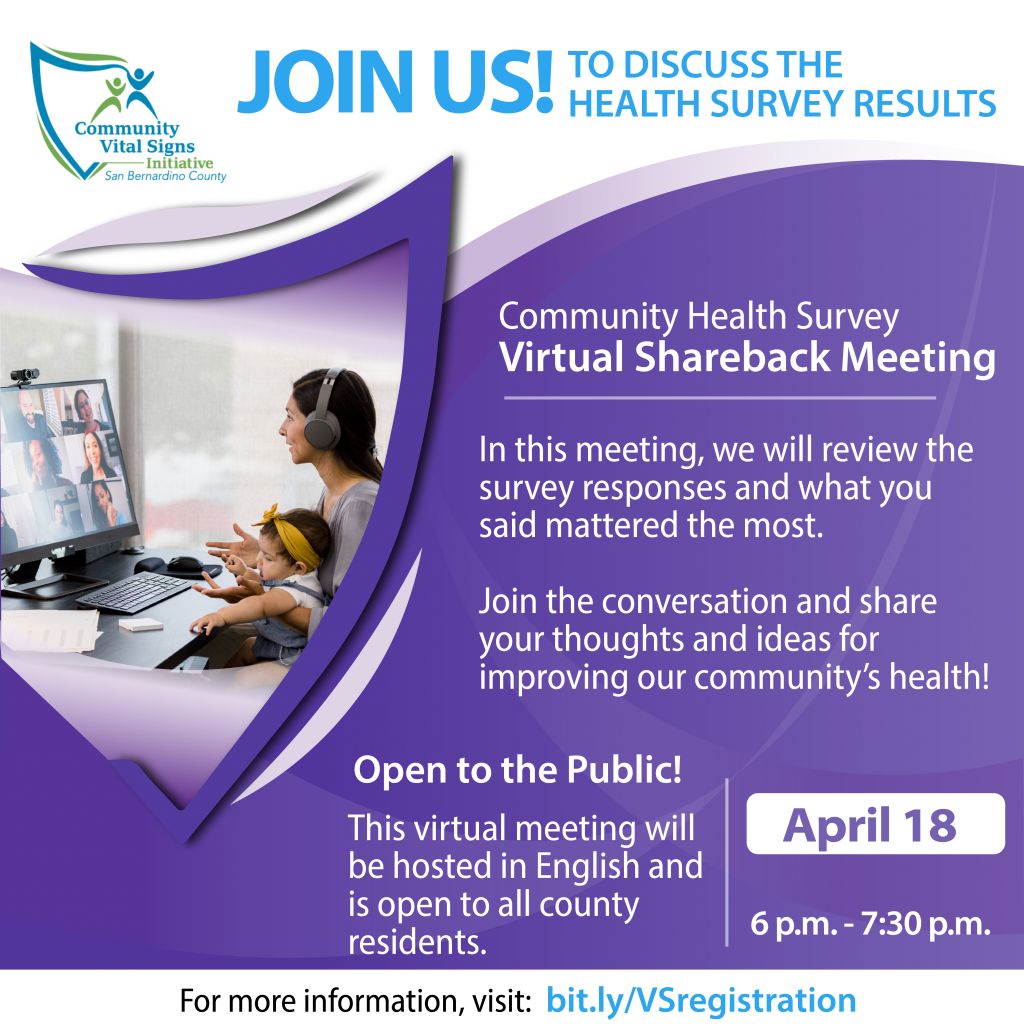 Community Vital Signs is inviting the community to discuss the results of a recent health survey during a Virtual Shareback Meeting via Zoom on April 18 from 6 to 7:30 p.m.
---
Freeway closures scheduled in Redlands and Bloomington this weekend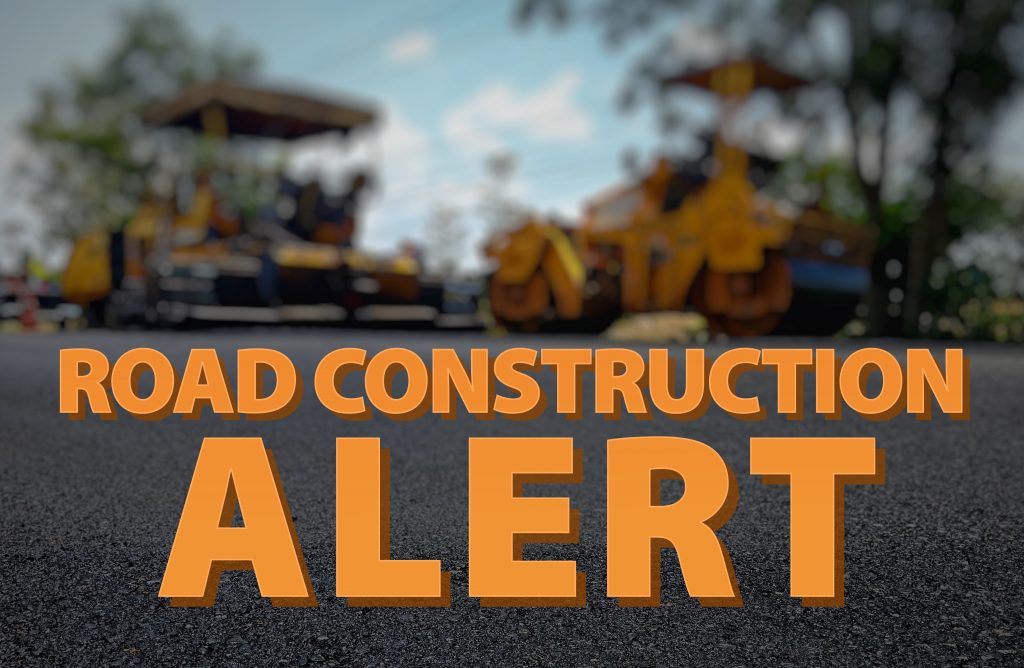 Scheduled roadwork will require the closure of all westbound lanes of SR 210 in Redlands and Highland from the I-10 connector to 5th Street/ Greenspot Road from Friday night through Monday morning.
Additionally, eastbound lanes of I-10 at Cedar Avenue are expected to be closed overnight as crews partially demolish part of the Cedar Avenue bridge over the freeway and the railroad tracks.
---
High Desert job seekers invited to hiring event at Adelanto Stadium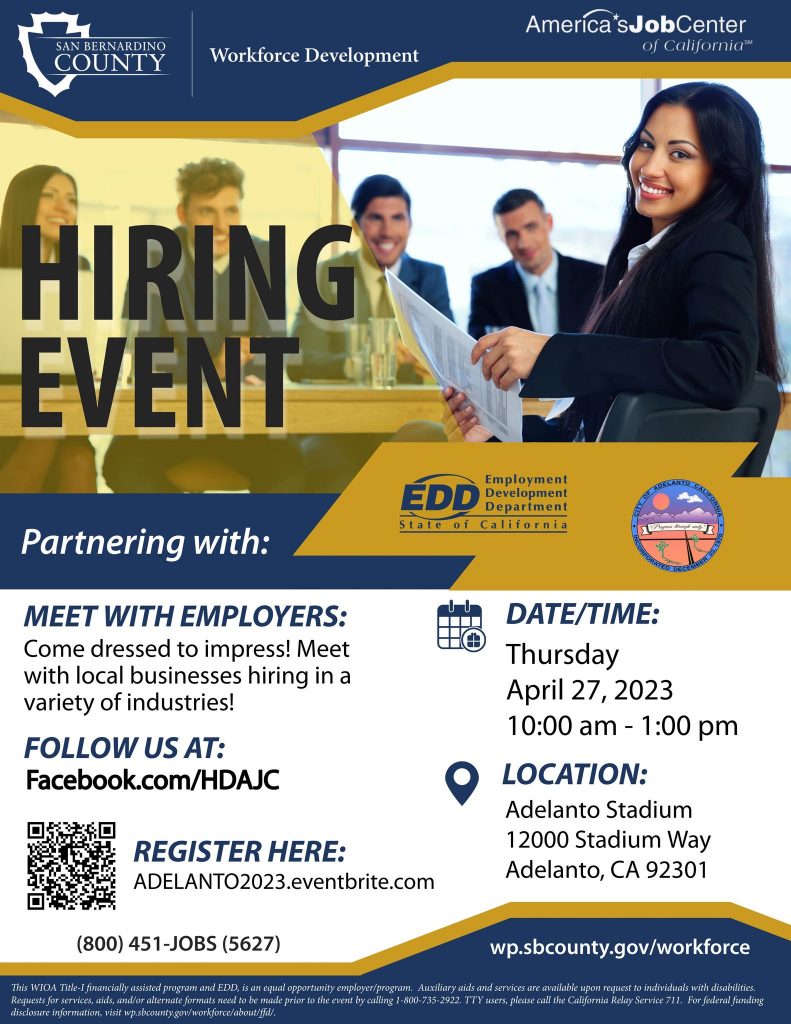 Job seekers in the High Desert are encouraged to register for a hiring event on Thursday, April 27.
Come dressed to impress and bring several copies of your resume to Adelanto Stadium located at 12000 Stadium Way, Adelanto from 10 a.m. to 1 p.m.
---
Every book counts! Collect your free sun hat at any County Library in April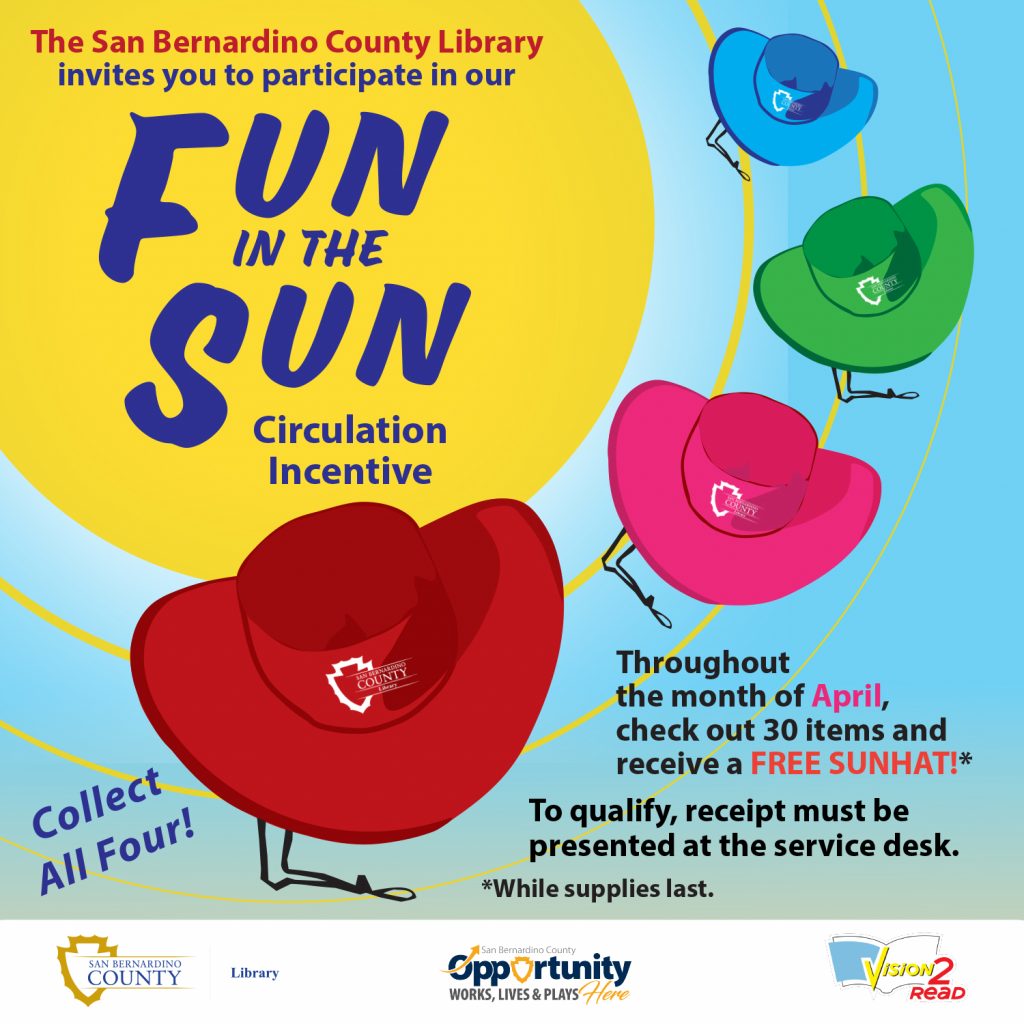 Every book counts toward a free foldable sun hat from the San Bernardino County Library. Throughout the month of April, all 32 branch libraries will be offering a foldable sun hat when customers check out 30 items. Select from four different colors or collect them all! Foldable sun hats are available while supplies last.
---
Pet of the Week: Daus
Our Pet of the Week is Daus (ID #A777359). Daus is ready to meet you and to be welcomed into his new fur-ever home. Daus is an unaltered male who looks like a Shepherd and Akita mix. He's estimated to be 6 -years-old and is currently being housed at the Devore Animal Shelter where he's been since March 24.
For information about animals available for adoption in San Bernardino County's Big Bear and #Devore shelters, please visit San Bernardino County Animal Care at animalcare.sbcounty.gov/pets to see photographs of the pets awaiting adoption or call (800) 472-5609.
To donate to assist animals at the shelter, visit www.arffund.org.
---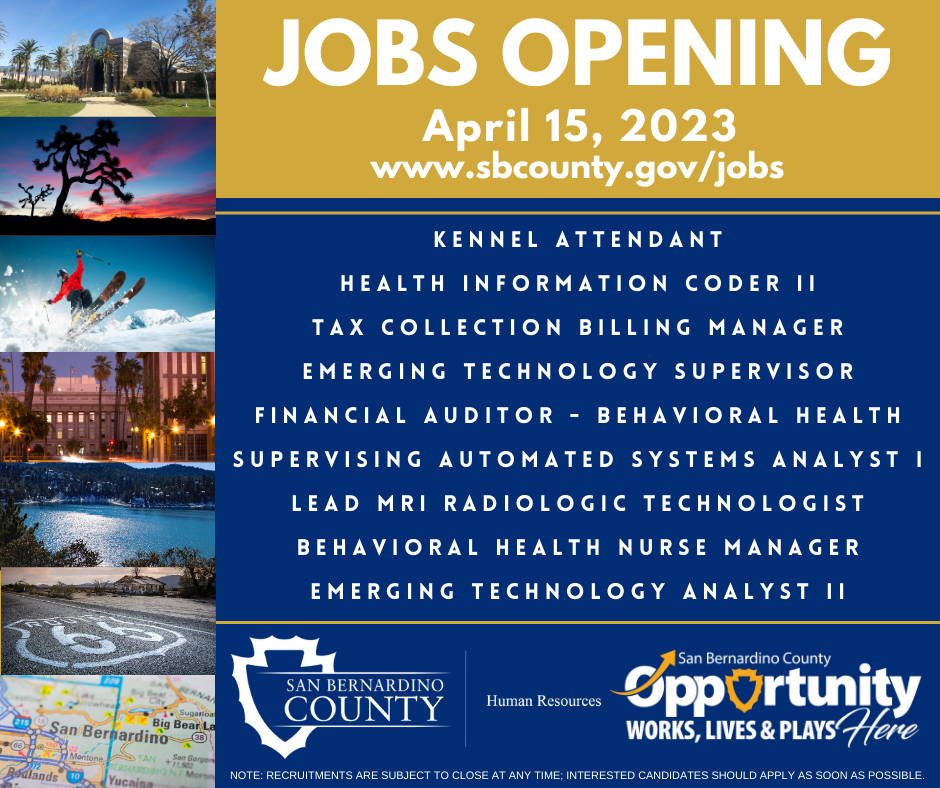 San Bernardino County has jobs that will open on Saturday, April 15.
We encourage you to apply and share these job openings with those who may be interested in them. Recruitments listed are subject to final department approval.
Check Job Opportunities for the most up-to-date recruitments.
---