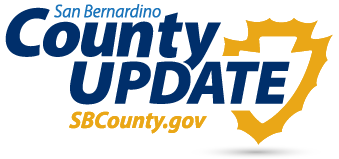 The Oak Glen Growers Association recently honored Brian Kloepfer, San Bernardino County Flood Control Supervisor, with the prestigious Citizen of the Year award in recognition of his unwavering dedication and outstanding contributions to the community. Brian's tireless efforts in going above and beyond his call of duty, both in his 25-year career with the County and as a compassionate resident, have significantly impacted the lives of those around him.
Brian firmly believes in the mantra that serving the community is not merely a responsibility but a way of life. As an employee of the County, Brian understands the integral role that public servants play in enhancing the well-being of their fellow citizens. Brian's dedication to the community extends beyond his professional duties, as evidenced by his selfless acts and the positive impact he has made.
Following the El Dorado fire, the Oak Glen area experienced heavy rainfall, leading to mudslides, debris flows, and flooding. These catastrophic events severely threatened the residents, businesses, and homes of the small town. Recognizing the need for immediate action, Brian rallied a group of 40 volunteers and worked tirelessly to assist a resident trapped in there home when fire pumps were clogged from debris.
For Brian, lending a helping hand and supporting neighbors and the community is not an extraordinary act but an essential part of being a responsible citizen. He firmly believes that if everyone realizes the significance of community involvement, collective well-being will thrive. Brian's humble approach to his contributions reflects his genuine desire to make a positive difference in the lives of those around him. "I work for the County, and the County works for its citizens," Brian said. "Everything we do is for the community. The sooner everyone realizes the importance of helping their neighbor, helping their community, the better we will all be."
Brian's well-deserved recognition as the Citizen of the Year by the Oak Glen Growers Association highlights his exceptional dedication and steadfast commitment to serving the community. His tireless efforts and willingness to go above and beyond the call of duty have impacted the lives of numerous individuals, particularly during times of crisis. Brian serves as an inspiration and a reminder of the power of community engagement and one person's positive influence on an entire community. As we honor Brian's achievements, let us also embrace his message of supporting and uplifting our neighbors, for it is through collective efforts that we can build stronger and more resilient communities.
---
Additional County Update News – June 2, 2023