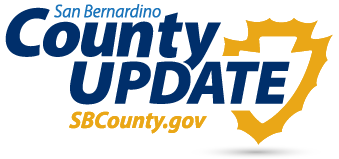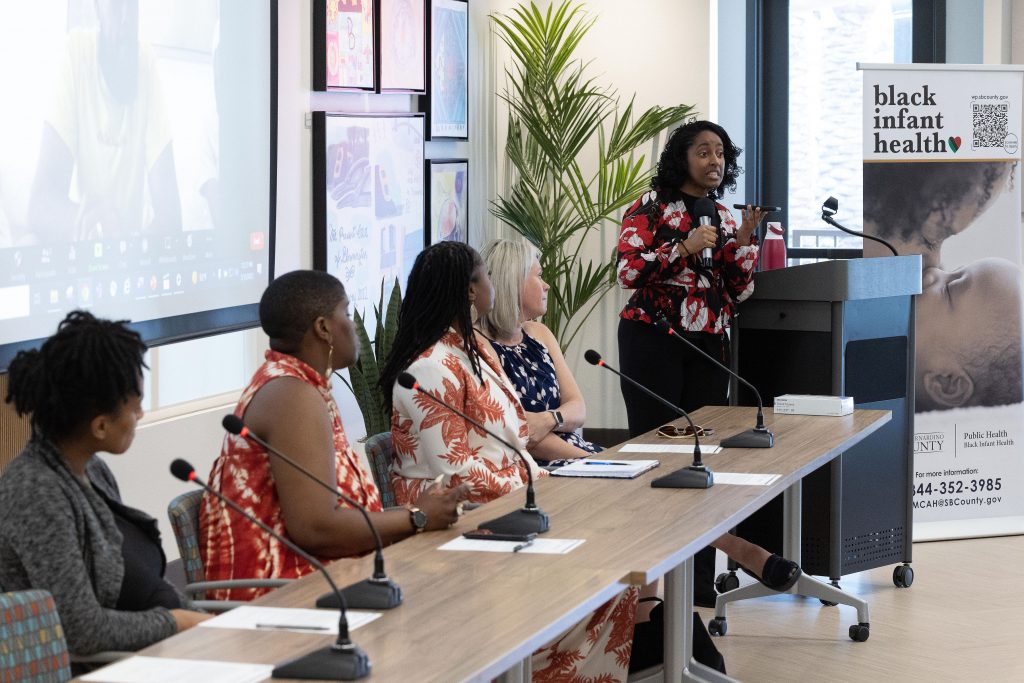 Black women are three to four times more likely to die from pregnancy-related causes than white women, and San Bernardino County's Department of Public Health is working to change that statistic. In May, a Black Maternal Health Community Health Fair was held at Ayala Park in Bloomington to bring awareness to this important topic.
Mothers and their families were able to view a special movie screening, hear from a panel of local black maternal health care providers, and meet with organizations offering information and resources on topics such as prenatal care and nutrition, postpartum support, and breastfeeding.
"The Black Maternal Health Community Health Fair is a much-needed event that brings together health care providers, educators and families to address the unique needs of Black mothers," said Monique Amis, Public Health Division Chief for San Bernardino County. "This event not only promoted awareness of the disparities in maternal health care, but it also provided invaluable resources to help Black mothers get the care they need. We are grateful to all our healthcare partners for their dedication to this important cause."
Inside Ayala Park's Community Room, visitors were able to watch a special screening of "Toxic: A Black Woman's Story." Meant to raise consciousness about structural racism by shedding light on the faces of parents who deal with infant loss, this short film shows the journey of a successful Black woman who must navigate an unjust world while trying to protect herself and her family.
Following the film, a panel with San Bernardino County's healthcare experts explored pregnancy-related health conditions often affecting Black mothers including increased rates of diabetes and hypertension, lack of access to quality care, economic insecurity, the effects of systemic racism, and more.
Outside, partners from First 5 San Bernardino, Smile SBC, Fatherhood San Bernardino, California Women, Infants & Children (WIC), and SAC Health participated in an outdoor fair with free giveaways, education, and resources. 99.1 KGGI's Evelyn Erives was on-hand with live music and ticket giveaways, and Kona Ice was there to give away sweet treats.
"Improving access to quality healthcare and addressing the underlying socio-economic factors that contribute to poor health outcomes is essential to improve the health of Black women and their families," said Amis. "This Black Maternal Health Community Health Fair is just one part of our Black Infant Health Program's year-round support to Black mothers in San Bernardino County. We're here to empower all Black mothers to be their best advocates in receiving quality healthcare."
San Bernardino County Department of Public Health's Black Infant Health Program is an ongoing effort to provide programs and resources to help empower Black women who are new mothers or pregnant to make healthy choices. To learn more about the Black Infant Health Program, visit https://dph.sbcounty.gov/programs/fhs/bih/.
---
Additional County Update News – June 2, 2023