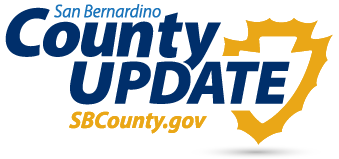 A great example of the Board of Supervisors' ongoing effort to help older adults across the county age well and play an active role in their communities was highlighted at the USAging 48th Annual Conference and Tradeshow in Salt Lake City. The county's Department of Aging and Adult Services (DAAS) was honored with a USAging Innovations & Achievement award at the conference.
The annual conference recognizes its USAging members who have developed leading-edge and successful programs for older adults in their communities while demonstrating sound management practices.
"Serving seniors and providing them with the resources to thrive is a high priority for the Board of Supervisors," said Third District Supervisor and Board Chair Dawn Rowe. "We are proud of the work our Department of Aging and Adult Services has done to improve the lives of seniors throughout San Bernardino County."
USAging presented 34 Aging Achievement awards and 16 Aging Innovations awards to programs in a variety of categories:
Advocacy
Caregiving
Diversity
Equity and inclusion
Healthy aging
Home and community-based services
Housing and homelessness
Public health and vaccinations
Social engagement
Transportation and mobility
Workforce development
The San Bernardino County Elder and Dependent Adult At-Home Homelessness and Prevention program received first place and was among the highest-scoring innovations winners. The department received $2,500, which will be used to facilitate quality improvement activities for the program. The program provides services to older and dependent adults who are homeless or at risk of homelessness due to abuse, neglect, self-neglect or financial exploitation.
"The program gave me hope," shared Darla Bromley, a DAAS client. "I felt like I did not know what to do or where to go. The support system the program gives is all about being there for each other and making sure that we're all okay. They found a great community for me to live in and I am surrounded by a lot of support."
This program offers a range of strategies to prevent homelessness and support ongoing housing stability for Adult Protective Services clients, including case management, housing-related intensive case management, short-term housing-related financial assistance, financial management, eviction prevention, landlord mediation, temporary housing and home repairs.
"We are honored to receive this award and grateful for the commitment from the Board of Supervisors for serving seniors throughout the county," said DAAS Deputy Director Roxanne Young. "It is a privilege to be able to see that vision truly improve the lives of older adults in their communities."
---
Additional County Update News – September 8, 2023