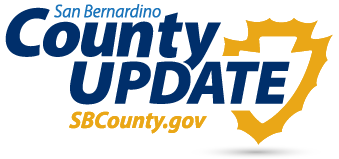 Holly and Hazel are doing well and settling into their new forever home at the Big Bear Alpine Zoo. While the two cubs are still a little wary of visiting guests out front during the busier times, they are also enjoying laying in front of the windows in the evenings. Holly and Hazel are also enjoying the cooler evenings after a few really hot weeks and are choosing to spend more time outside.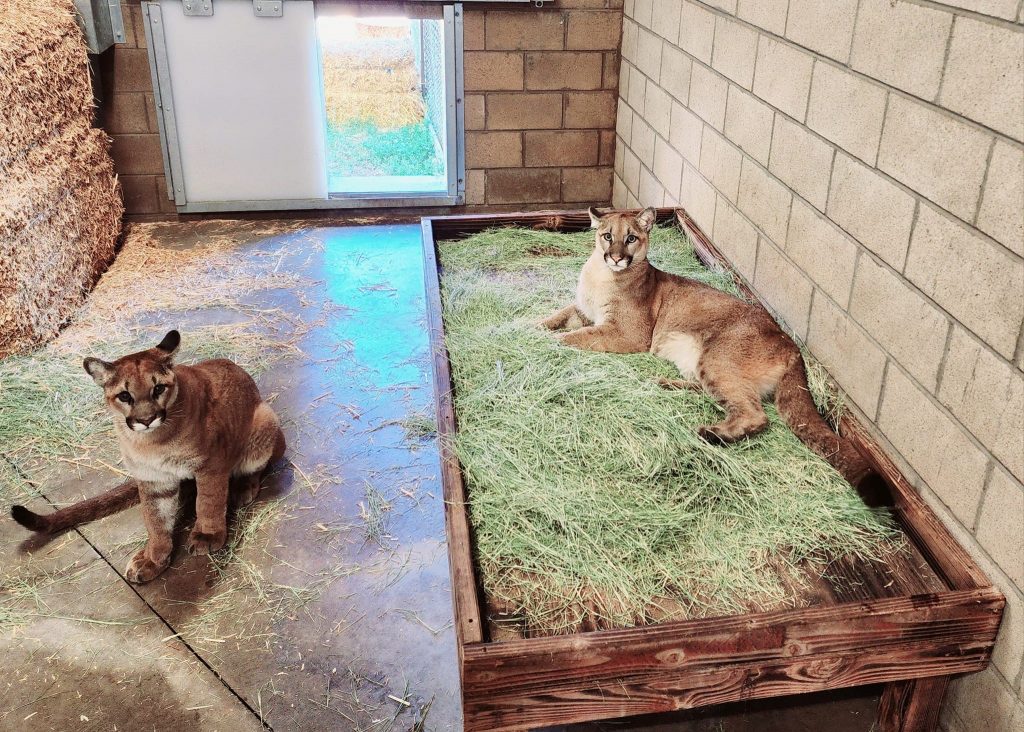 During last week's storm, we learned that Holly prefers to be inside and away from the rain while Hazel enjoyed the late summer storm. Zoo staff can't wait to see how they react to snowfall this winter.
Earlier this year, the two orphaned cubs received extensive veterinary treatment and critical care at the Oakland Zoo after they were found in a vulnerable state.
However, wildlife experts from the California Department of Fish and Wildlife deemed them "non-releasable," and the Big Bear Alpine Zoo was thrilled to take over care of the cubs.
Upon their arrival at the Big Bear Alpine Zoo in early May, the cubs underwent a mandatory quarantine period. This precautionary measure is routine in zoos and aims to ensure the well-being of both the cubs and the existing zoo residents, minimizing the risk of introducing illnesses.
The zoo already had an exhibit set up for mountain lions. During the quarantine period, the exhibit was modified to accommodate the teenage cubs. After a successful quarantine period, the adorable duo are gradually being introduced to their new exhibit and becoming acclimated to zoo visitors. Visitors are advised that Hazel and Holly are still getting used to their new surroundings and sometimes hide from view.
The mountain lions are thriving in their new home, steadily gaining weight, increasing their diet with new foods and being introduced to enrichment devices. To see Hazel and Holly and hear more about their story, watch a video produced by San Bernardino County at Mountain Lions settle in at Big Bear Alpine Zoo – YouTube
With its rich experience in caring for mountain lions and other mountain-climate animals in need of care and shelter, the Big Bear Alpine Zoo stands ready to provide a safe and nurturing environment for these majestic creatures.
The Big Bear Alpine Zoo invites the public to stay updated on this exciting journey by following Big Bear Alpine Zoo on Facebook and Instagram, where you can watch daily updates on Hazel, Holly and all of the other animals and birds representing more than 85 species of animals on exhibit at the zoo.
Visitors can see Hazel and Holly and experience the wonders of the Big Bear Alpine Zoo daily from 10 a.m. to 4 p.m. When purchasing your tickets in person, remember to present your AAA card to receive a 10 percent discount or you can purchase your tickets online using the code "AUTO10" to enjoy a 10 percent discount on your visit. For further details about the Big Bear Alpine Zoo, please visit our website at bigbearzoo.org.
---
Additional County Update News – September 8, 2023