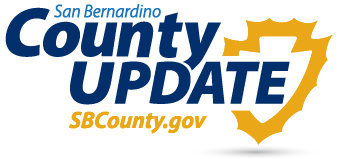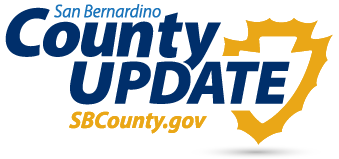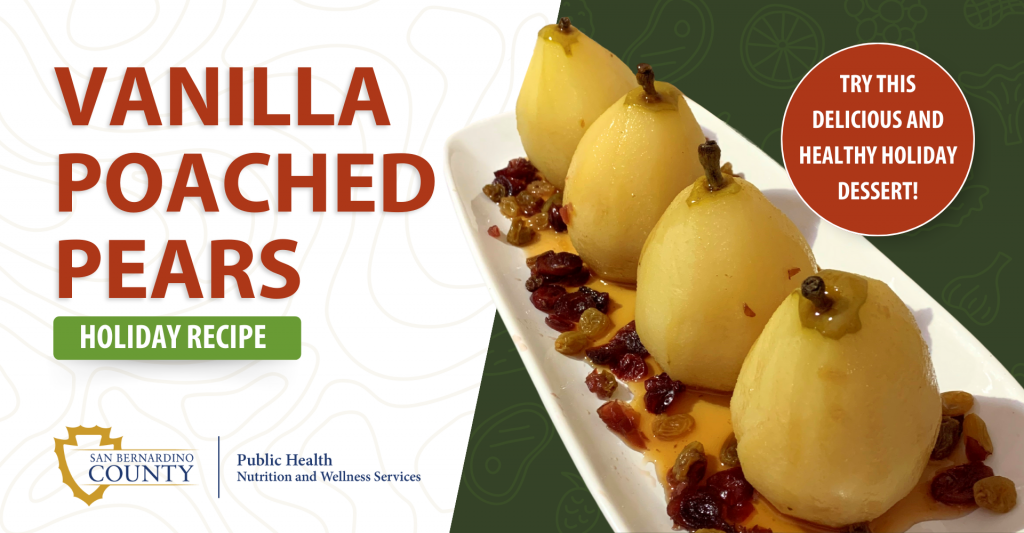 When it comes to holiday desserts, it doesn't get any easier than poached pears! Vanilla poached pears are a beautiful, elegant holiday dessert.
Poached pears are a classic French dessert that were created in Burgundy and Lyon, to not let fruit go to waste.
Yields: 6
Ingredients:
6 small Bartlett or Anjou pears peeled
2 ½ cups water
2 cups apple cider or 100 % pineapple juice
2 tablespoons of honey
2 – 3 strips of orange zest
1 cinnamon stick
2 teaspoons of pure vanilla extract
¼ cup dried unsweetened cranberries
¼ cup golden raisins
Directions:
In a medium/large saucepan, heat the water, apple cider, and honey over medium heat until everything is combined and dissolved. Add the orange zest, cinnamon stick, and vanilla extract.
Add the pears to the saucepan. Every couple of minutes, gently stir the pears so that all sides of the pears get fully submerged as much as possible. Simmer for about 25 minutes, or until pears are soft.
When your pears are about 2 minutes from being done (when they're getting pretty soft), add in the dried cranberries and golden raisins. With a fork, check one of the pears to tell if they're done. The dried fruits should plump up; this is a sign that they are ready.
Take the pear out of the saucepan and place on a plate to cool. Use a spider strainer to grab the cranberries and raisins. Put them on the same plate as the pear and set aside.
Increase the heat on the poaching liquid left in the saucepan to a boil. Reduce the liquid until it reaches a syrup-like consistency. Remove from the heat, strain, and let cool slightly. Discard the cinnamon sticks.
If eating the pears alone, serve the warm pears on a large plate with the cranberries and raisins sprinkled throughout. If desired, you can also eat them chilled with ½ cup low-fat Greek yogurt and top them with poaching syrup for a tasty breakfast treat or a snack.
Place any remaining pears along with their liquid in a covered container and store in the refrigerator for up to a week.
Tips: You can substitute these spices with any of your holiday favorites, such as allspice, ginger, cloves, nutmeg, cardamom, anise, and even pumpkin spice. For more delicious and healthy recipes, please subscribe to our A Taste of Wellness magazine.
---
Additional County Update News – November 17, 2023