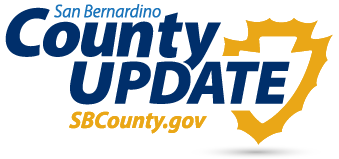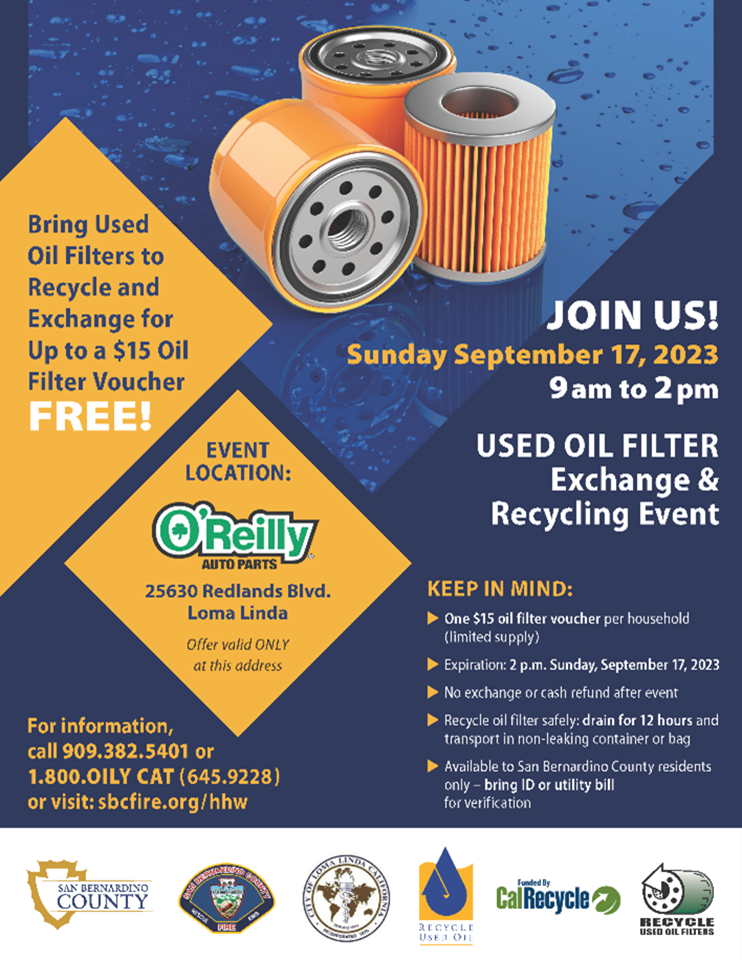 The San Bernardino County Household Hazardous Waste program provides safe and efficient hazardous waste management of used oil by offering recycling and exchange events for county residents throughout the year.      
 
The next event will be Saturday, Sept. 17 at O'Reilly Auto Parts at 25630 Redlands Blvd. in Loma Linda from 9 a.m. to 2 p.m. 
 
To participate, bring in your used oil filters to recycle and exchange for one filter voucher (cash value up to $15) for free. One $15 oil filter voucher per household maximum (while supplies last).  

There will be no exchange or cash refund after the event. Residents will be required to properly drain the oil filter for 12 hours prior and transport it in a non-leaking container or bag.
The program is open to all county residents and ID or a utility bill will be required for verification.

For more event locations, visit sbcfire.org/hhw or call toll-free (800) 645-9228 or (909) 382-5401.

New locations are added each January.
---
Additional County Update News – September 15, 2023