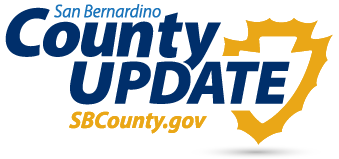 Meet our Pet of the Week: Jaina (ID# A780902). Jaina is an unaltered female tan and white shepherd mix. She is estimated to be about two years old. Jaina has been in the shelter since June 6, 2023.  
 
If you would like to meet Jaina, come to the Devore Animal Shelter and ask to see ID A780902. We're open seven days a week.  
 
There are many ways you can help make a difference in a pet's life.  
 
For information about animals available for adoption in San Bernardino County's Big Bear and #DevoreAnimalShelter, please visit San Bernardino County Animal Care at animalcare.sbcounty.gov/pets to see photographs of the pets awaiting adoption or call 1 (800) 472-5609.  
To donate to assist animals at the shelter, visit arffund.org.
---
Additional County Update News – September 15, 2023