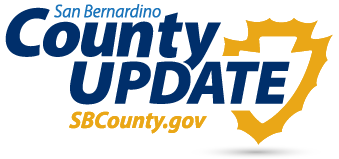 The two weeks from Sept. 18 to 29 are High School Voter Education Weeks, designated by the state to help inform students on how to become active and engaged participants in democracy. The San Bernardino County Registrar of Voters (ROV) is committed to working with educators to help our students understand their right to vote, how to do it, and the importance of civic engagement.
We are encouraging all high schools in the county to participate in the 2023 High School Voter Education Weeks by discussing our country's democracy and encouraging those 16 or older to either pre-register or register to vote. If students pre-register to vote, they will automatically become registered voters when they turn 18.
"The purpose of High School Voter Education Weeks is to bring awareness to our young and future voters and set them on the pathway for continued civic engagement," said San Bernardino County Registrar of Voters Stephenie Shea. "In addition to pre-registering or registering to vote, we offer a Student Poll Worker program that allows teens to be civically engaged in the communities where they live, learn or work, by being out in the field on Election Day."
To be eligible for the Student Poll Worker program you must be a student at least 16 years of age and in good academic standing, read and write English, and able to work on Election Day. Student Poll Workers provide a vital civic duty to ensure that the right to vote is preserved. It is also a great way to serve the community, get involved in the democratic process, and earn extra money.
Parents need not worry about their teen missing school. The state of California recognizes the importance of students participating in their local elections, so eligible students are allowed to have one excused absence per year to participate in a civic or political event, provided that the student notifies the school ahead of the absence.
We urge administrators, students, and parents to talk about voter education and discuss how their schools might share the news about voter registration and pre-registration, as well as the Student Poll Worker program. By working together, we can educate and encourage our young citizens to register to vote and cast their ballot so their voices are heard.
If you have any questions about High School Voter Education Weeks or the Student Poll Worker program, please visit our webpage at the San Bernardino County Registrar of Voters (SBCountyElections.com) or contact your High School Student Poll Worker Program Coordinator.
---
Additional County Update News – September 15, 2023
Board of Supervisors appoints Luther Snoke as county CEO