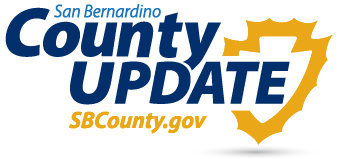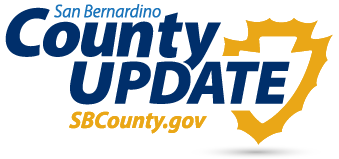 Public safety. Parks. Healthcare. Quality roads. Museums. Support for seniors, children, and other vulnerable people.

In San Bernardino County, the Board of Supervisors plays a crucial and constant role in bringing these and many other vital services to county residents, visitors and businesses. However, many are unaware of how counties and their boards of supervisors fit into the overall public service picture that also includes cities, states and the federal government.
The Board of Supervisors is like a city council in that its members are elected by residents to represent their interests and make policy decisions on government services, policies and finances. But counties are very different from cities in that they not only provide all of the services cities provide within the unincorporated areas, but they also are the local providers of state and federal programs such as social services, public health, elections, and criminal prosecution and defense.
All of that, along with their work on up to 35 local, regional and state boards and commission, makes being one of the five members of the San Bernardino County Board of Supervisors a full-time job, and then some. Rarely does a day go by without the board or one or more of its members engaging in a public meeting. When they aren't meeting or preparing for a meeting, they are working with their constituents to solve problems. Each board member serves about 440,000 county residents.
Serving America's largest county, San Bernardino County government is made up of 42 departments, dozens of agencies and divisions, and more than 22,000 employees who work to fulfill the needs of nearly 2.2 million people in 24 cities and towns and dozens of unincorporated communities.
The Board of Supervisors meets bi-monthly in the Covington Chambers at the San Bernardino County Government Center, where they consider resolutions as well as pass or reject ordinances to meet the needs of local communities. An example of this includes a recent ordinance that prevents the continued problem of catalytic converter theft by requiring a person who is in possession of a detached catalytic converter to provide proof of ownership or face hefty fines and possible jail time. Another recent example includes the Board of Supervisors passing an ordinance to protect and preserve the county's Joshua trees found in desert communities by imposing hefty fees for those who unlawfully remove them.
Another major task of the Board of Supervisors includes reviewing and adopting an annual budget that funds programs and services provided to county residents and visitors. This year, the Board of Supervisors passed a $9.5 billion budget that prioritizes investments in infrastructure, economic development, recreation, disaster relief, customer service and homelessness.
In addition to overseeing county government operations, the Board of Supervisors are assigned to boards and commissions that develop policies and projects that have a countywide impact on transportation, air quality, economic development, early childhood development and public safety. The Board of Supervisors participate in the process by deciding how funding will be allocated to address community needs.
Additionally, the Board of Supervisors and their staff are available to support residents by providing assistance in obtaining county government services as well as responding to county-related issues such as land use and planning, code enforcement and public health concerns.
Each member of the Board of Supervisors represents a specific area of San Bernardino County. To find your representative, please click here. In keeping with the Board of Supervisors' goal to promote civic engagement, residents are encouraged to attend Board of Supervisors meetings either in person or virtually. Additionally, residents and stakeholders are provided with an opportunity to address the board about agenda items and other relevant public comments.
To learn more about the Board of Supervisors, please visit our website. For more information about getting involved in county government, contact your Board of Supervisors representative.
---
Additional County Update News – November 9, 2023